Event Information
Location
Millennium Point
Curzon Street
Birmingham
B4 7XG
United Kingdom
Treat the family this half term to a one-off screening of Disney's modern classic Moana on the big screen at Millennium Point.
About this event
In the beginning, there was only ocean...
Join Moana on an adventure of a life time to become a master wayfinder, battling monsters and the vast open sea.
Enjoy this special screening of Moana in Millennium Point's Auditorium.
Tickets
Tickets are £7.50 (plus fees) each, children tickets include a bag of Haribo for each child (vegetarian alternatives are available).
Start time
Doors open at 11am, and the film will start at 11:30am. Please note that there are no trailers. before the film. Runtime is approximately 1 hour and 43 minutes.
About the film
An adventurous teenager sails out on a daring mission to save her people. During her journey, Moana meets the once-mighty demigod Maui, who guides her in her quest to become a master way-finder. Together they sail across the open ocean on an action-packed voyage, encountering enormous monsters and impossible odds. Along the way, Moana fulfils the ancient quest of her ancestors and discovers the one thing she always sought: her own identity.
Make it a day out with the family at Millennium Point
Visit Luke Jerram's Gaia, a free exhibition
Arrive a little earlier and enjoy Luke Jerram's Gaia, an art installation of the Earth.
This unique installation features 120dpi detailed NASA imagery of the Earth's Surface on a globe measuring seven metres in diameter. The artwork is 1.8 million times smaller than the real Earth with each centimetre of the internally lit sculpture describing 18km of the Earth's surface.
The globe is accompanied by an otherworldly soundrack designed to give you the experience of the "overview effect" - experiencing the earth as astonauts do from space.
Enjoy Lunch at Mulino's Café
After you have had your fill of adventure, why not grab a bite to eat at authentic Italian food experts Mulino's on level 2. Here you will find delicious pizzas, bakery items and more.
Get the kids involved in Science Busking at 2 pm
We've partnered with Thinktank Science Museum to host a free drop-in session filled with fun experiments, demos and activities that demonstrate the fascinating world of environmental science.
This session is free and will take place from 2 pm until 3 pm.
Thinktank Science Museum
We are also home to the award-winning Thinktank Science Museum who will be open and brimming with science and discovery.
For more information on all of these activities please visit our website at www.millenniumpoint.org.uk/gaia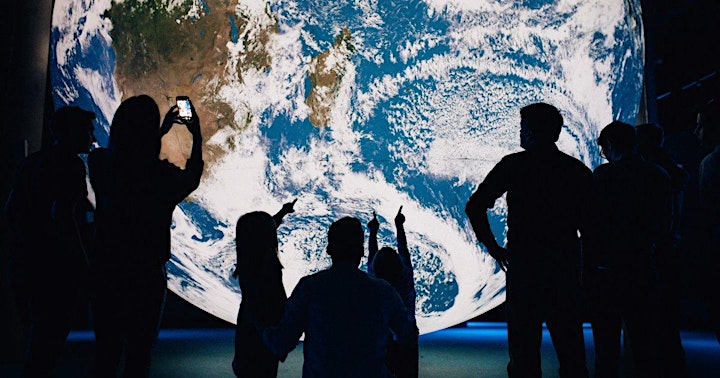 FAQs
Where is Millennium Point?
Millennium Point is in the Eastside of Birmingham City Centre just 5-minutes walk from Moor Street and 15-minutes from Grand Central and the tram. There is also limited parking on-site which means we're easy to find regardless of how you travel.
Accessibility
If you or a member of your party has accessibility requirements then please call or email our team to discuss before purchasing tickets.
Date and time
Location
Millennium Point
Curzon Street
Birmingham
B4 7XG
United Kingdom
Refund policy