Description
Have you started up in business and are now looking to grow? Have you thought about the challenges that growth can present and do you have a plan in place to help you overcome them?
In this 2 hour one to one appointment, held as part of the Halifax Digital Festival, you will be given opportunity to discuss your plans for growth, and seek advice on topics such as funding for growth, operations, taking on employees and how you can avoid the common pitfalls with experienced consultant Mark Copsey.
Mark Copsey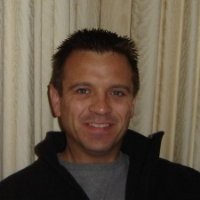 Mark Copsey is an experienced consultant and academic who has worked with more than two hundred small and medium sized enterprises to deliver a range of consultancy and training services relating to marketing, business culture, operational systems and HR. Mark was previously CEO of a Chamber of Commerce before going into consultancy specialising in growth strategy and investment.
Am I eligible?
The AD:VENTURE project is aimed at providing support to young and growing businesses with an eligibility focus on:
• SMEs under 3 years old
• Based in the Leeds City Region
• Trading in an eligible sector (this generally excludes primary agriculture, banking and financial services, activities related to education or social care. And those sectors trading directly with consumers e.g. retail and hospitality)
• Commitment and plans for achieving growth in turnover and creation of jobs