Description
Do you regularly have to produce quotes or tender for business?
SME's typically undervalue their work and fail to take account of the true costs of delivery. Developing an effective pricing strategy is often a challenge but getting it right can have a significant impact on the rate of growth and profitability of your company.
In this 2 hour one to one appointment, held as part of the Halifax Digital Festival, you will be given opportunity to discuss your current pricing model and explore ways of improving your strategy to help you win more contracts and make more profit.
Steve Baker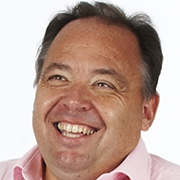 After a career in electronic engineering Steve eventually took the big step of starting up his own engineering software company. 5 years later, and after three entries in Technology Businesses, the company employed over 200 people on 3 continents and had a list of blue chip engineering clients around the world.
Since then Steve has qualified as an accountant and set up his own Accountancy Practice, Baker and Co who provide advice and support to SME's and start-ups in the region.
Am I eligible?
The AD:VENTURE project is aimed at providing support to young and growing businesses with an eligibility focus on:
• SMEs under 3 years old
• Based in the Leeds City Region
• Trading in an eligible sector (this generally excludes primary agriculture, banking and financial services, activities related to education or social care. And those sectors trading directly with consumers e.g. retail and hospitality)
• Commitment and plans for achieving growth in turnover and creation of jobs