Location
Hallaton Museum
Churchgate
Hallaton
LE16 8TY
United Kingdom
A gentle guided walk of about 90 minutes around Hallaton exploring its rich heritage.
About this event
This guided walk from Hallaton Museum will take you to explore Hallaton's rich heritage and hidden treasures.
One of England's most picturesque villages, Hallaton lies approximately 16 miles south east of Leicester, and 8 miles north east of Market Harborough. The countryside around the village provides stunning vistas of beautiful undulating countryside, with a patchwork of ancient ridge and furrow fields, rich grazing and agricultural land, meandering streams, woodland and leafy lanes.
Mentioned in the Domesday book of 1086 under the old name of Alctone (derived from two Old English words meaning a settlement in a narrow valley). The village became the cultural and administrative centre of the local region with it's impressive Norman motte and bailey castle just guarding the medieval road to Leicester. Over time, Hallaton became an important market town with charters going back to the 1300s and, until the mid-19th century, large agricultural fairs and an annual horse fair were held here.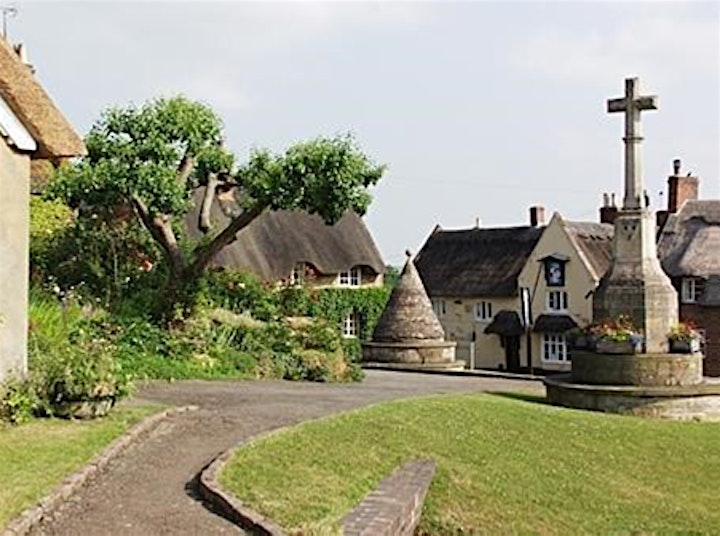 Hallaton has grown over many centuries and therefore exhibits a wide variety of building styles and materials. The early houses were of wooden frame construction; a number still exist with cruck beam gable ends. Later buildings utilised the local ironstone and limestone, with many houses having extra storeys added in the 18th century, often using locally made bricks. Other constructions of interest to be seen on a walk around the village are the mud walls, and the ancient cobbled pavements.
The village also has more than 60 Grade 2 listed properties, one Grade 1 listed building and one scheduled historic monument (Hallaton Motte and Bailey Castle).
To guarantee a place please pre-book a ticket. Tickets are free. Donations to the crypt fund are welcomed.