Description

During this conference we will provide you with information on our latest upgrades available in 2018, including v9.3 and v9.4 which will include adjustments to assist Human Resources teams in accommodating GDPR recommendations.
Hallmark Solutions will also have a guest speaker from Quadra Ltd: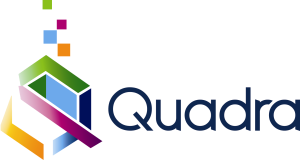 Quadra Ltd's highly skilled team of Information Security Consultants assist organisations across a wide range of industry sectors including HR, Finance, Law, IT, Construction, Engineering and Public Sector with their data protection obligations in line with GDPR. We are helping organisations to meet their GDPR compliance obligations through the development and delivery of bespoke GDPR and information security staff awareness training, GDPR compliance webinars and GDPR readiness review and action plan specific to your organisation's current procedures / controls.
Quadra's Ltd's Information Security Consultant and presenter at Hallmark Solutions' seminar, Mark Hopkins, has over 20 years' experience in the IT sector specializing in implementation, support, delivery, security and management within the Public Sector, National Infrastructure and Global Organisations.