About this Event
DANCERS UNITED
PRESENTS
HALLOWEEN DANCING FEVER
After a summer break and holidays we are back with new parties.
What a way to start the new season with Halloween dancing party!
What a great warm up to new Strictly !
What a fabulous Saturday night!
Let our hair down and make this comeback unforgettable! Catch this moment and live it. Show the passion and joy for dancing that we all love!
Dancers, dance community, dance brands, dance lovers, dance supporters...
It's a FREE event ! We want to give you love , happiness and fun!
To make it more fun we are doing a raffle as well!
We have very special guests on the night and some fantastic show dances.
Register now for the unmissable event!
Saturday 31t October'20
London (BST) 18.00-19.30h
New York EDT (GMT-4) 14.00-15.30h
Europe CEST (GMT+1) 19.00-20.30h
Moscow MSK (GMT+3) 21.00-22.30h
At this event with raffle ticket sale we support The Dancers' Forget-Me-Not-Fund Registered charity which helps Ballroom, Latin, Old time or modern sequence dancers, whether they are social, competitive or professional dancers who are, or have recently been, hospitalised for more than a days' stay, seriously ill at home or have been badly injured .
Below are our first special guest and some of the artist who will perform for you.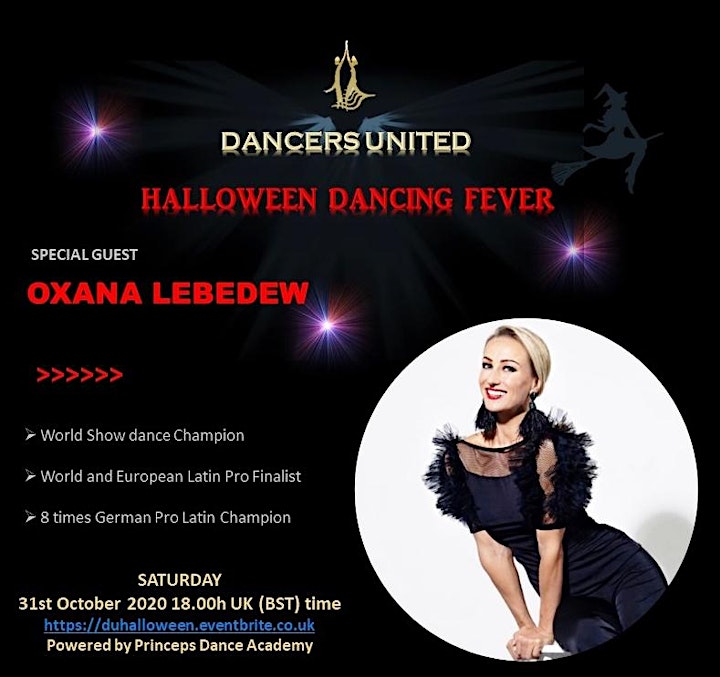 Our First special guest we will have a pleasure to interview
World Showdance Champion
World and European Latin Pro Finalist
8 times German Pro Latin Champion
Oxana Lebedew !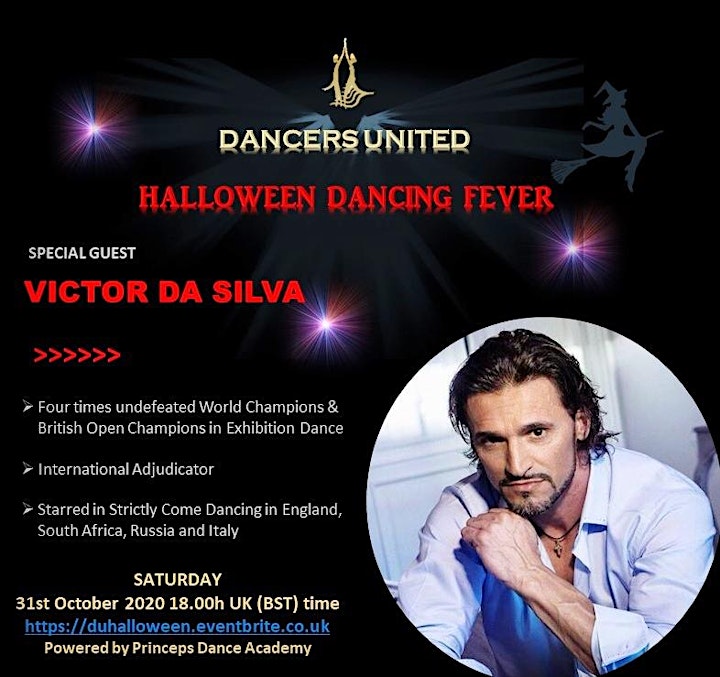 Victor is a Professional Dancer, Adjudicator ,Actor, Stage & Theatre Dancer, Dance Instructor, Model
• Four times undefeated World Champions and British Open Champions in Exhibition Dance
• An honorary performance for Prince Albert and the World Media Awards – Monte Carlo
• Starred in Strictly Come Dancing in England, South Africa, Russia and Italy
• "Outstanding Contribution to the Development of Dance Art" from Russian Dance Federations
• Many TV Appearances across the world
• Worked with Celine Dion
The list goes on …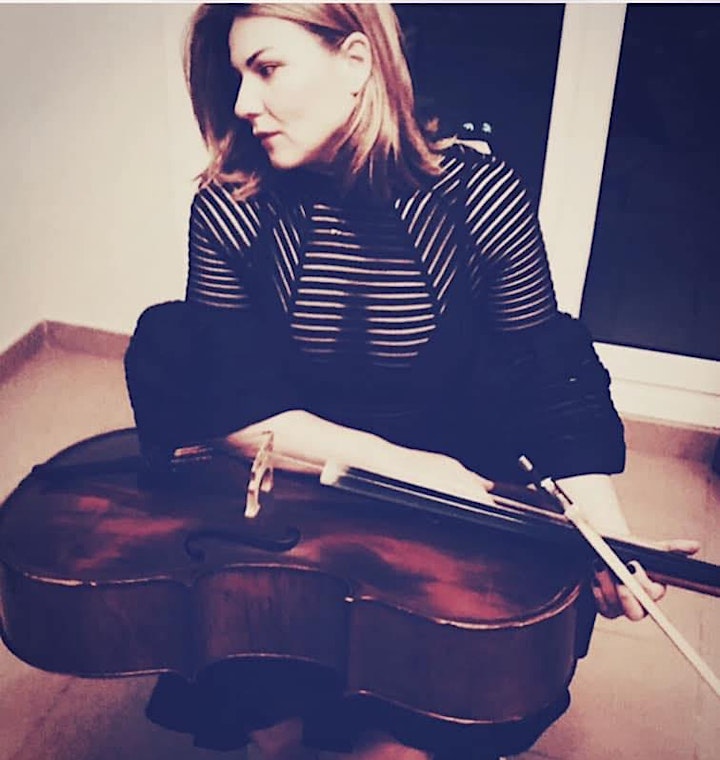 Masha Miska, will play live from Gibraltar popular tunes to dance to. She is a professor at Gibraltar Academy of music and Performing Art. Apart of teaching Masha plays in Philharmonic orchestra and had a master in singing as well. You will be amazed how popular tunes reach another level when played on cello. We like to call Masha is young and beautiful , we like to call her a female version of Haustor.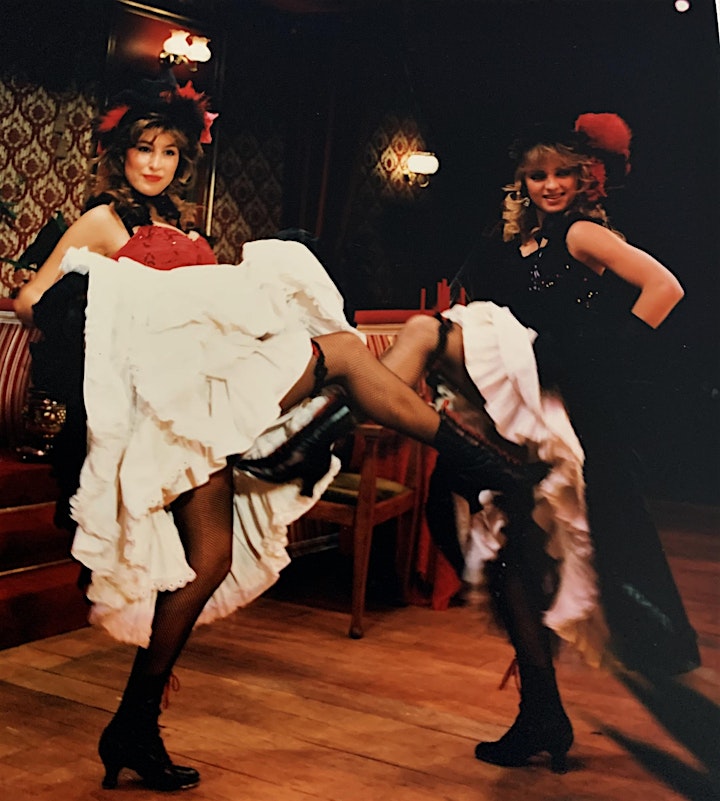 Lisa Anderson will bring fun to the party with her musical show dance from West End Musical.
Lisa was a lead Singer and dancer in the Michael Barrymore and Little and Large show Opera House Blackpool, was part of West End Musical Barmitzah Boy ,at Her Majesty's theatre Chicago Musical - Palace Theatre Eden Court Theatre /My fair lady /Music Man /. She had a part in OH Boy Rock N Roll
TV series with Alvin stardust and Lulu
These are just few facts about Lisa. Fasten your seat belts you are in for a treat!
Buying Raffle tickets you will not only support the good cause but open
the chance to win fantastic prizes from well known brands!
We support dancers' registered charity
The Dancers' Forget-Me-Not Fund
A Registered Charity in England and Wales Reg.No. 1162796
http://www.dancersforgetmenotfund.co.uk/