Description
Heffers is thrilled to be expecting a visitation from Laura Purcell, queen of chilling historical fiction, and Ruth Ware, mistress of suspense, the night before Hallowe'en, when they will be talking about their latest atmospheric novels, Bone China and The Turn of the Key.

Consumption has ravaged Louise Pinecroft's family, leaving her and her father alone and heartbroken. But Dr Pinecroft has plans for a revolutionary experiment: convinced that sea air will prove to be the cure his wife and children needed, he arranges to house a group of prisoners suffering from the same disease in the cliffs beneath his new Cornish home. Forty years later, Hester Why arrives at Morvoren House to take up a position as nurse to the now partially paralysed and almost entirely mute Miss Pinecroft. Hester has fled to Cornwall to try and escape her past, but surrounded by superstitious staff enacting bizarre rituals, she soon discovers that her new home may be just as dangerous as her last . . .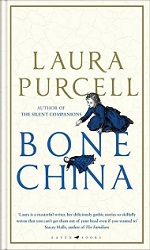 When Rowan stumbles across the advert, it seems like too good an opportunity to miss: a live-in nanny position, with a staggeringly generous salary. And when she arrives at Heatherbrae House, she is smitten by the luxurious 'smart' home fitted out with all modern conveniences, by the beautiful Scottish Highlands, and by this picture-perfect family. What she doesn't know is that she's stepping into a nightmare - one that will end with a child dead and her in a cell awaiting trial for murder.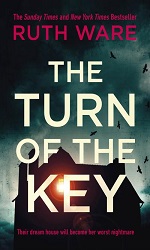 Laura Purcell's other books include The Silent Companions and The Corset, and Ruth Ware's include The Death of Mrs Westaway and The Woman in Cabin 10.
Tickets for the event are priced at £6 in advance or £7 on the door, and can be purchased through this page, by calling 01223 463200 or in person at Heffers bookshop. Please note that tickets are transferable but non-refundable.
Like this? See a full list of our forthcoming events by clicking here.