Come with us as this Halloween as we guide you around The Coventry Martyrs The Souls of The Faithfully Departed and 36 Saints of Coventry
About this Event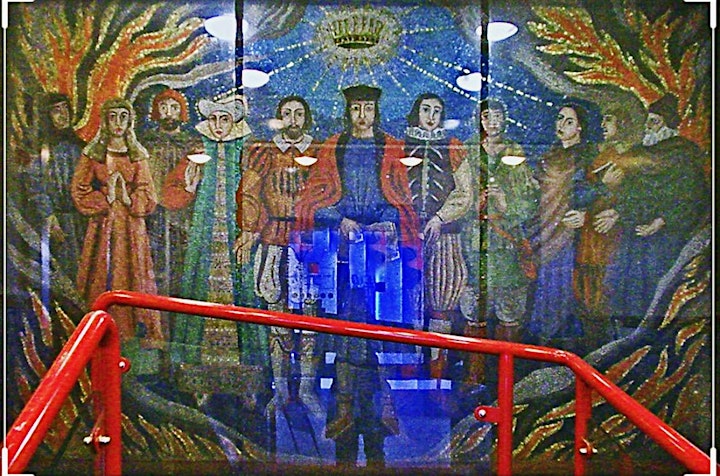 Halloween has been hijacked, venture back with us in time as we look at and explore the real meaning or All Hallows Eve and what it meant for Coventry on our spookily socially distanced tour.
Originally a 3 day festival set aside to remember all saints day, all the martyrs and all the souls of the faithfully departed.
But who and where are the Saints of Coventry? Who were the Saints of Coventry, Why have we got 36 Streets named after Saints in Coventry with only 3 Saints inside the city walls? And out of curiosity did the Saints really go marching in?
Next up is The Martyrs , Coventry has 12 documented Martyrs but who were they? Both Bloody Mary & Henry Tudor burnt Coventrians at the stake with delight using green wood for a slower burn but what was their heinous crime? and why did we name streets in Radford & Cheylesmore after them.
*Each person booking on the tour will receive a copy of the 20 Page Coventry Martrys Book by Alan Munden
Having looked at the Saints and The Martyrs, Finally we take a look at the souls of the faithfully departed as we visit the graveyards of over 2500 people.
This twilight tour is not for the feint hearted, is carried out after sundown, wrap up warm as we take you on a spine tingling, hairs on the back of your neck, guided walking tour through Medieval Coventry at Halloween on this candlelit tour.
You will be escorted by a costumed monk with a holy cross and a clove of garlic so no real harm should come to you if you dare to book tickets .