These amazing lanterns are sure to de-LIGHT!!!
About this event
​Halloween Lantern Making for Kids
Tuesday 26th October, 3 Sessions available:
Session 1: 12pm – 1pm
Session 2: 1:30pm – 2:30pm
Session 3: 3pm– 4pm
Cost £10 (ticket covers parent/guardian and child), suitable for ages 5 - 12 years
Want to create a BOO-titful, unique decoration for your Halloween party or display? Then look no further. Because these rustic wooden designs are just the thing. Children will be thrilled with the opportunity to decorate their own personal 3D lantern that can be used whilst out trick or treating. Or simply to take pride of place in their home Halloween display. Each side features a Halloween aperture in the design of either, pumpkins, bats, haunted houses etc. These can be decorated with markers and glitter, it's entirely up to you. Once completed simply pop an LED tea light in and let the SPOOKY glow shine through. These amazing lanterns are sure to de-LIGHT!!!
A parent or guardian is required to accompany the child for the duration of the workshop.
**Each participant will have their own materials and equipment**
To help us keep you and our team safe, please adhere to the following Covid Safety measures:
*Please provide your track and trace information at reception before attending the class.
*Max 10 children plus an accompanying parent per class per class to adhere to social distancing in the classroom.
*All participants will have their own equipment so no one has to share.
*Please wear a mask. Children 11 and under are not required to wear masks.
*The class tutor will be wearing either a facemask/visor and hand sanitiser stations will be provided.
*The room will be well ventilated.
**Your details may be passed on to the Public Health Agency if requested to aid their track & Trace.
​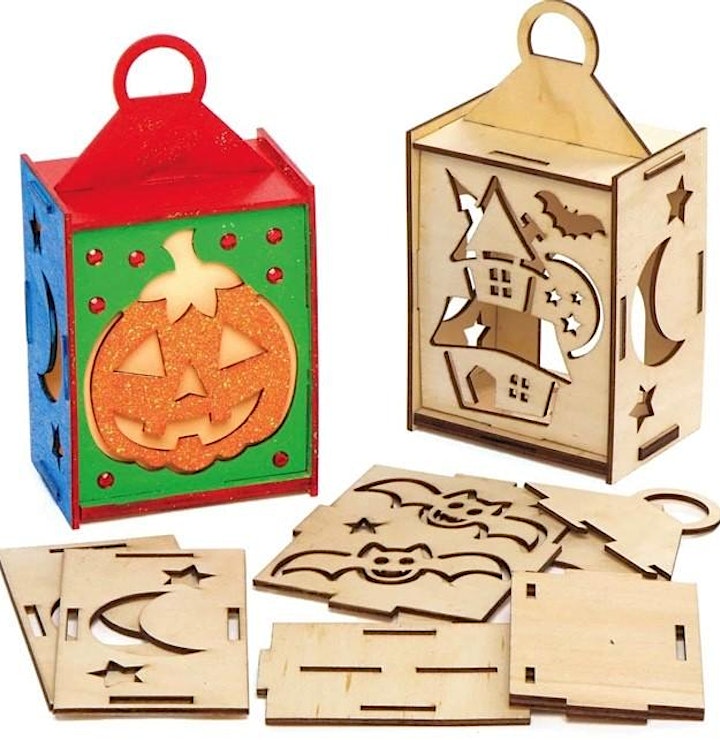 Organiser of Halloween Lantern Making for Kids