Description
THE ROOF GARDENS ANNUAL SELL OUT HALLOWEEN PARTY IS BACK! COME & JOIN FOR WHAT PROMISES TO BE THE BEST HALLOWEEN PARTY IN LONDON!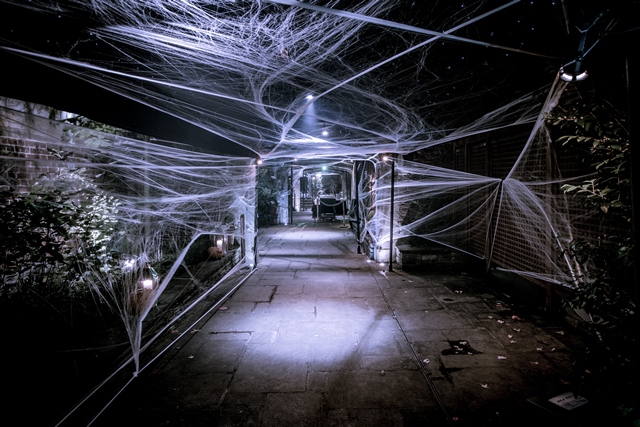 This Halloween, get into the ghoulish spirit as The Roof Gardens open the doors for their annual Halloween party on both Friday 27th October and Saturday 28th October. Celebrate the scariest nights of the year in style within their spooktacular nightclub. The gardens will be eerily transformed and the BBQ grills will be fired up throughout the evening offering tasty snacks to keep hungry spirits at bay.


Tickets to The Roof Gardens Spooktacular are priced at £20
Arrive before 9 pm to be treated (not tricked) with a twisted tipple cocktail
Tickets are valid for entry to The Roof Gardens between 7 pm - 10 pm and include entry to the nightclub from 10 pm -2 am.
TERMS AND CONDITIONS:
**Complimentary cocktail on arrival for guests arriving before 8.30 pm**
Valid Photo ID in original(Passport/Drivers License/National ID) is a requirement of entry for guests & ticket holders of all ages
NO ID = NO ENTRY
TICKETS EXPIRE FOR ENTRY AT 22:00 SO PLEASE ENSURE YOU ARRIVE BEFORE THEN
THIS EVENT IS STRICTLY FOR PERSONS AGED 21 AND OVER ONLY
Cocktails are available on a strictly first come, first served basis, are served only before 9 pm
Please note that this is not one of our regular events and it is not hosted. The event will be sold out for sure and the tickets are not refundable.
TICKETS FOR SATURDAY - https://www.eventbrite.co.uk/e/halloween-party-at-the-roof-gardens-tickets-38579802227