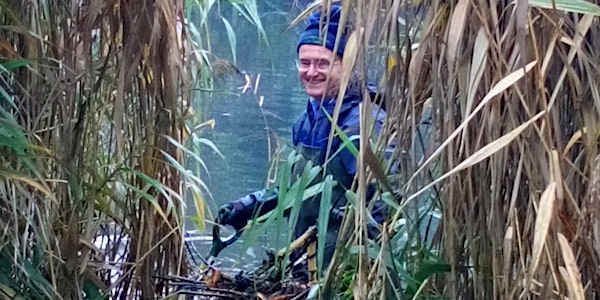 Ham Common Pond maintenance- practical conservation activities
Event Information
Location
TW10 7JG
Ham Common
Richmond
TW10 7JG
United Kingdom
Shrubs cutting, litter picking, remove reeds ( this can be wet and muddy as you will have to work in the water , wearing waders)
About this event
Shrubs cutting, , litter picking, remove reeds ( this can be wet and muddy as you will have to work in the water , wearing waders)
We have 15 spaces for this activity.
You can come and volunteer with us if :
• you are well and have no Covid related symptoms
• nobody in your household has coronavirus symptoms or has tested positive in the last 2 weeks.
•We are also limiting on the number of volunteers we can have out at one time.
•Do not turn up if you do not have a ticket. You will not be able to take part.
There is high demand for limited places so please make sure you show up if you have booked a ticket via Eventbrite.
If for any reason you are no longer able to make the day, please cancel your ticket to free up the space for someone else.
Please bring:
Packed lunch and enough to drink, suitable outdoor clothes in layers that will keep you warm the whole day, suitable outdoor footwear (it can be muddy in places).
Further info:
Due to Covid restriction we are unable to offer any refreshments during breaks so please be sure to bring your own.
Date and time
Location
TW10 7JG
Ham Common
Richmond
TW10 7JG
United Kingdom