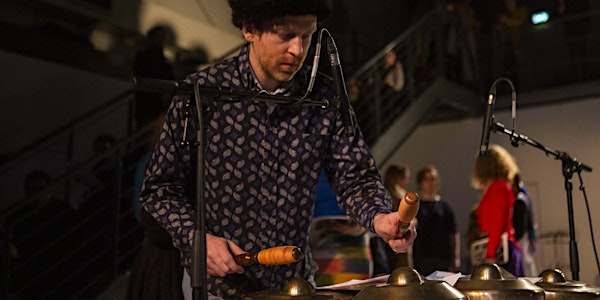 Ham-Handed: video, words, and music for players apart
Location
Milton Court Studio Theatre, Guildhall School of Music & Drama
Silk Street
City of London
EC2Y 9BH
United Kingdom
Description
HAM-HANDED: video, words, and music for players apart
Steve Potter (Guildhall School of Music and Drama) presents a performance about racial relationships as experienced via musical recordings, from the perspective of a white American musician raised on recordings of funk and trained in Western classical music.
With the help of guests, he critically examines his own position and his musical Afro-centrism, paying tribute to experimental musicians Cecil Taylor & Lester Bowie; the first American of African descent to host her own TV show, pianist Hazel Scott; hip-hop artists Rakim & Eric B, Rihanna and Kendrick Lamar; as well as to Jesse Jackson & Muhammad Ali.
Throughout the performance he toys with his impulse to see the very attempt to address race from his position as doomed to social clumsiness and faux-pas.
What Is ResearchWorks?
The Guildhall School's ResearchWorks is a programme of events centred around the School's research activity, bringing together staff, students and guests of international standing. We run regular events throughout the term intended to share the innovative research findings of the school and its guests with students, staff and the public.
Guildhall School of Music & Drama Privacy Policy
Once you have registered, the Guildhall School will handle your data in accordance with its privacy policy and its Enterprise, Knowledge Exchange & Research Events privacy notice.
Photograph provided by Yiannis Katsaris