About this Event
Time for the next open round of the Cambridge Hammer & Tongue 2019-20 season... Spoken word artistry and competitive fervour. What more could you want?
This is your chance to become part of the spoken word slam brilliance that has graced this here fair city since 2009, in the warm and wonderful surroundings of fabulous venue your house, courtesy of Zoom! Sign up as one of the eight to compete for a place in the Regional Final next September, become a judge, or just dive in and soak up the atmosphere and talent on display. Facebook event here.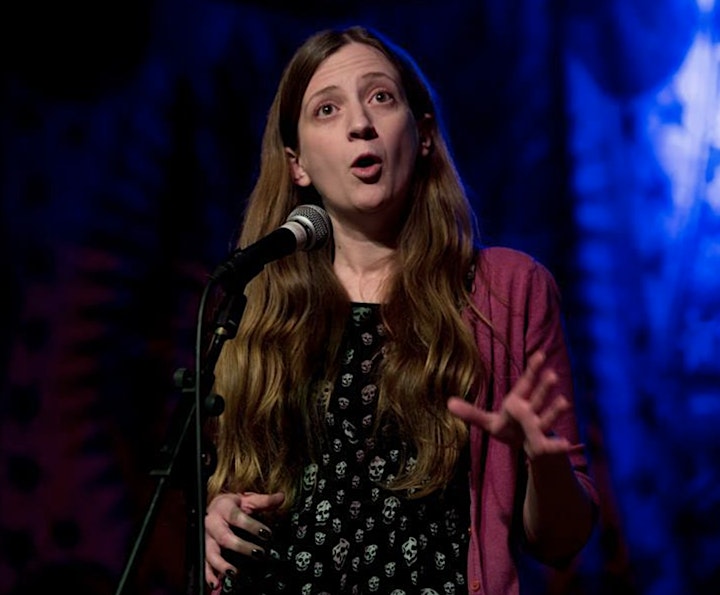 Leanne Moden (@leannemodenpoet) is a performance poet, based in Nottingham. In the past, she has performed at WOMAD Festival, the Edinburgh Fringe Festival, Sofar Sounds, and Bestival on the Isle of Wight, as well as the Fourth Wave Feminist Festival, Trinity College Cambridge, and the TEDx WOMEN event at UCL. Leanne has also been national finalist at the BBC Edinburgh Fringe Slam, the Hammer and Tongue Poetry Slam, the Poetry Rivals Slam, and the Camden Roundhouse Slam. In Summer 2019, she performed her first solo theatre show, Skip Skip Skip, at the Edinburgh Fringe Festival and her second pamphlet was published with Burning Eye Books in 2020.
To find out more, visit https://www.leannemoden.com/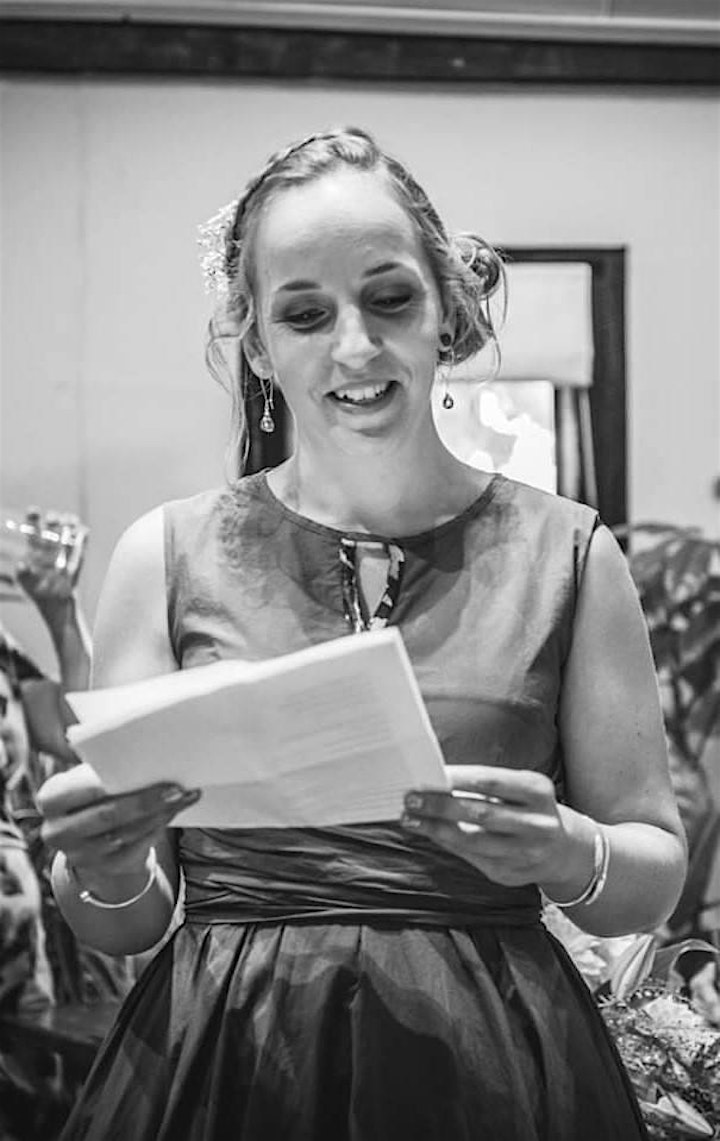 Camille McCawley focuses on issues of mental illness and the climate crisis. She runs spoken word workshops and events at The Writers Hub in Sheffield. She is the recent winner of Derby Poetry Festival slam and has supported Joelle Taylor and Matt Abbott. Camille is a member of the Verse Matters and Wise Talk collectives, and is in the process of setting up Wise Talk up as a social enterprise, which will provide free poetry workshops and events for those deprived backgrounds. For YouTube videos of Camille, start here.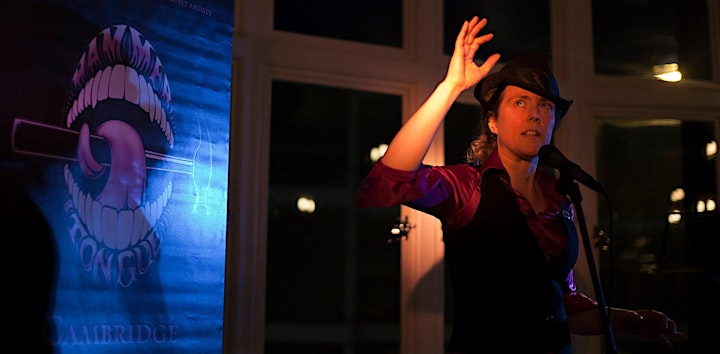 Hosted by Fay Roberts, a Cambridge-based poet, musician, and unrepentant geek.
~~~~~~~~~~~~~~~~~~~~~~~~~~~~~~
Fancy Slamming? Sign up at http://bit.ly/htcslamform.
The rules for H&T slams are as follows:
Slammers are chosen in a random order from the sign-up list to perform – spoken word only, no music, no props. Each competitor has 3 minutes from the time they start talking on the mic. After 10 seconds' grace period, they start losing points (1 point for every 10 seconds!). At the end, they're given points out of 10 by 5 judges chosen from the audience, while the top and bottom scores are removed to ensure fairness. The slammer gets a score out of 30, and the competition moves on.
The winner of that evening's competition goes through to the Regional Final (the Cambridge one tends to be held in September), and the winner (and runner-up) of the Regional Final goes through to the National Final. The winner of the National Final gets crowned H&T National Slam Champion.