Event Information
Location
The Wash Houses
The Cass, London Metropolitan University
21 Old Castle Street
London
E1 7NT
United Kingdom
Description
Peter Clossick NEAC, https://www.peterclossick.com/ past president of The London Group will speak about the philosophy and ideas behind his figurative paintings from the 1980's to today.
The discussion will centre on the authenticity of the art object in the 21st century as the halo around art grows ever brighter in our commercial celebrity world, even as the light source, the artwork, vanishes from view. When Peter has finished speaking, there will be a lively discussion with the audience, followed by drinks.
It is the business of a painter not to contend with nature, but to make something out of nothing in attempting which he must almost of necessity become poetical - John Constable 1776-1837

Peter Clossick has a solo exhibition entitled "Hammering Out A Poem", 9th June to 7th July 2018, Felix & Spear Gallery, 71 St Mary's Road, Ealing, London W5 5RG https://www.felixandspear.com/contemporary Opening night private view - 8th June, 6-8pm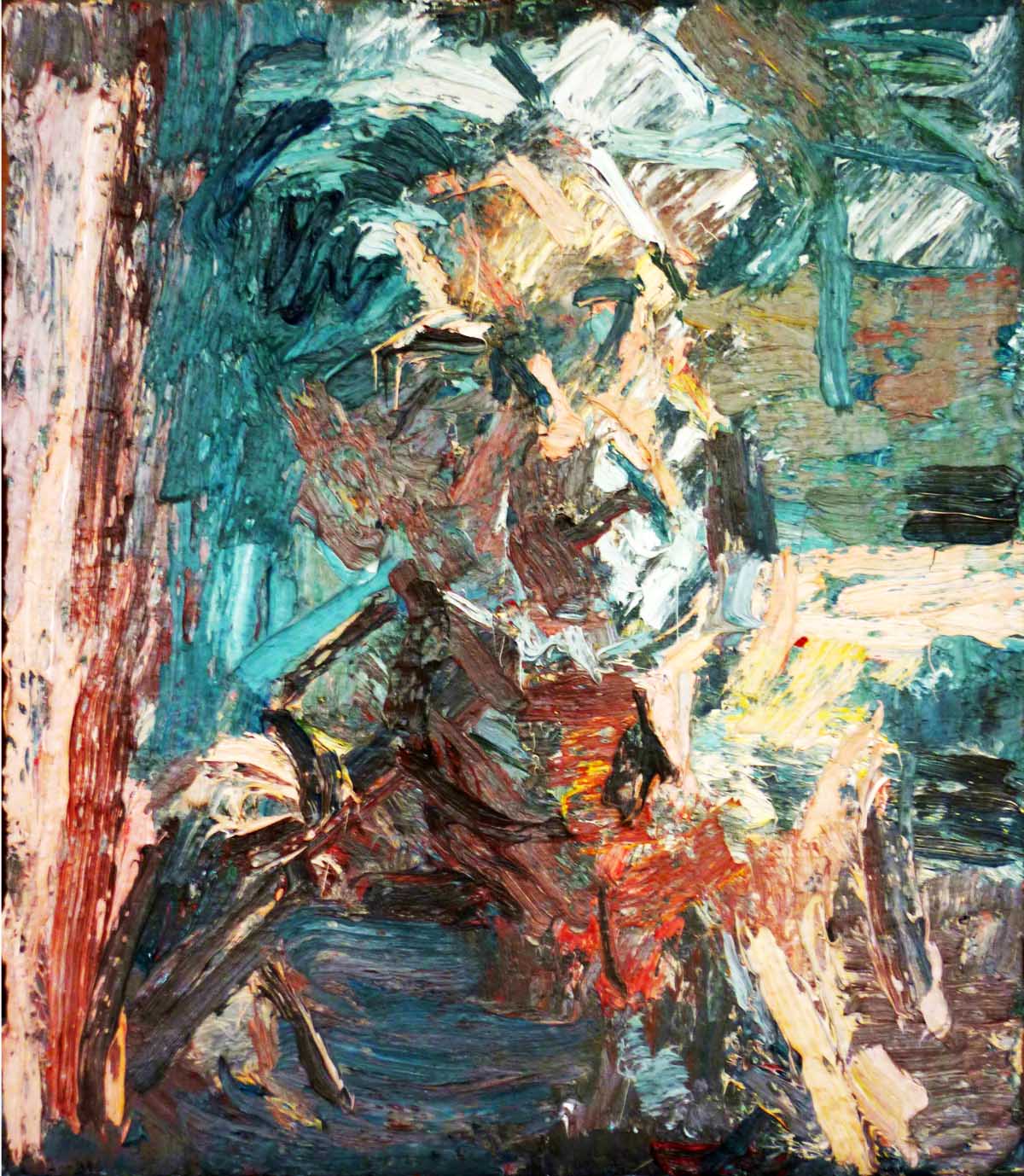 Peter Clossick studied at Leicester Polytechnic, Camberwell School of Art and Post-Grad at Goldsmith's College. He is a member and past president of The London Group, est. 1913, an artist collective which has included Frank Auerbach, Graham Sutherland, Barbara Hepworth, David Hockney, Henry Moore, Paula Rego and many more of Britain's best known artists. He is an elected member of the New English Art Club and member of the Federation of British Artists, having had many solo and group exhibitions both in the UK and abroad: the John Moores, RCA, Deutsche Bank, Arti et Amicitiae, Art Miami, Whitechapel Open, South London Gallery, Camden Arts Centre, Festival Hall and RA Summer Shows. Peter Clossick is widely known as a contemporary figurative artist influenced by post-existential theory.
Peter Clossick's profile at the Mall Gallaries
Peter Clossick'sprofile at the New English Art Club (NEAC)
Follow Peter on Twitter @tosheroon
---


Peter Clossick's moving gaze
By Corinna Lotz
Peter Clossick focuses on faces, the single figure, men and women, the nature of physical sensuousness itself. The models are still, seated or lying; their eyes cast down or even blanked out, while the composition is enlivened by the physical act of perception. His is the moving and heuristic gaze, the act of discovering of the world through the exploration of possibilities.
"It's about transformation in every session. Shall I keep something? Shall I push it forward to gain something and lose something else? There is always a multitude of directions in which you can go. But you have to make decisions to reduce the possibilities," he says.
Clossick's ideas change in the process of working and experimentation on the canvas, opening up a more imaginative world. He revels in exciting and unlimited possibilities, the freedoms and attendant risks which are open to the artist. He wants to capture a sense of the relationship between himself and the subject rather than describing the external appearance, the edge of things. The work is experienced as the basis of self, and its relationship to the spaces around it, the mysteries, quandaries and delights, the ontology of our existence. It is a two-way interaction which is not from the outside looking in, but from the inside looking out.
Whether making landscapes or drawing human beings, perception is not through passive acquaintance but in active engagement. There is a balance between the dissolution of things and the spaces between spaces, opening up the hidden, making it palpable, by defining the nuances and subtleties of our being in the world. Clossick speaks of the uncertainties, anxieties and mysteries of existence of our time. He makes us feel the present, the here and now of our being in the world, the joy and the anguish of life in moments of heightened sensation. This is never a simple description of the outer skin of things, but rather a multi-layered, multi-toned articulation of physical realities.
Perhaps influenced by his training at the Camberwell School of Art, the starting point remains the close observation of the living body through drawing. Clossick incorporates uncertainty, multiple moments and probability into his nudes and portraits through a protracted process, involving incessant drawing with pen and ink, oil stick and eventually paint. His thickly encrusted surfaces can take years to dry out. But he also enjoys the thrill of working with great speed. Works like Balzan, Malta, Yanni and Head of LJ have an infectious impetuosity.
Although his starting point is empirical observation, introspection reigns supreme in Clossick's monumental studies of the female nude, like Emily Reclining and Carol Floating. As in Giacometti's portraits of his brother Diego, the familiar becomes alien. The model sprawls awkwardly foreshortened on a raft-like rust-coloured mattress, floating away on an expanse of long blue brushstrokes. She seems far away, lost in her own world. But, unlike the harshly-lit bodies of Lucien Freud, Clossick's nudes are dreamers and thinkers, with an almost religious quality to them. They possess an otherworldly awareness of the transience of things.
Walter Sickert's gritty, sensual Camden Town nudes spring to mind, but now they are transmuted into an intensely private and philosophical mood. Clossick grew up overlooking Mornington Crescent and is steeped in the "Bombstream" (Bomberg + Coldstream), Euston Road tradition. Frank Auerbach and Leon Kossoff's thick wielding of paint in scenes of London provides a continuity from the 1960s right up to the present. Clossick builds on these predecessors, fixing as they do, that peculiarly luminous grey London light, and their notion of painting as a relief – as sculpture – as a lump of matter. It becomes a tactile, structural and eventually abstract object which can hold, to borrow David Bomberg's words, "the spirit in the mass".
Here is a love affair with the human form and the physical properties of paint on canvas. The marks, swirls, touches, impastos, scumbles, draw us in. We can, in a moment of extraordinary awareness, be transported out of ourselves. Of course, this is why art touches us and can even mesmerise us. We can share and explore another's world and return to our own, secure in the knowledge that the journey has enriched our view of things.
Date and time
Location
The Wash Houses
The Cass, London Metropolitan University
21 Old Castle Street
London
E1 7NT
United Kingdom