Handpatchwork - Hexies - EPP [English Paper Patchwork]
About this event
Zoom workshop to make a 'Hexi Flower'
You can work along with us to make your own or just watch the demonstration.
You can use any good quality cotton fabric, leftovers from dressmaking, old shirts, fat quarters are ideal.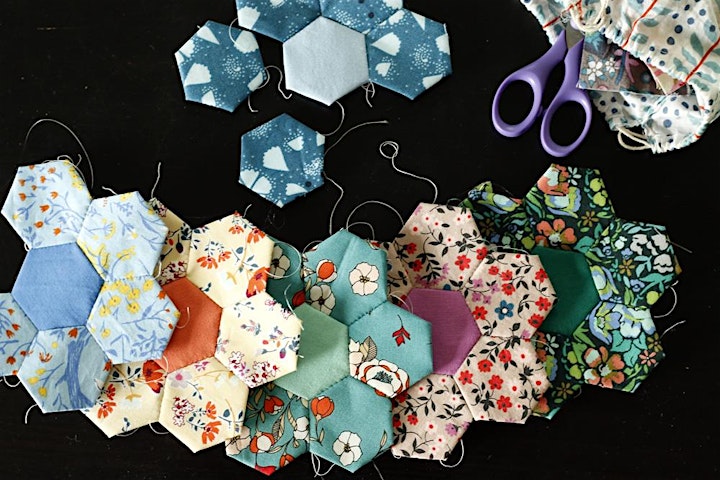 Materials needed:
Good quality cotton fabric washable at 40degrees. Its important all fabric is the same thickness.
sharp scissors
sharp needle and thread
pins
Paper Hexagon pattern - will be emailed once you register
Zoom link
Josie will take you though the basics of producing a hexagon flower from 7 'Hexies'. The shapes are sewn together with a simple whip stitch. The hardest bit is threading the needle!