Description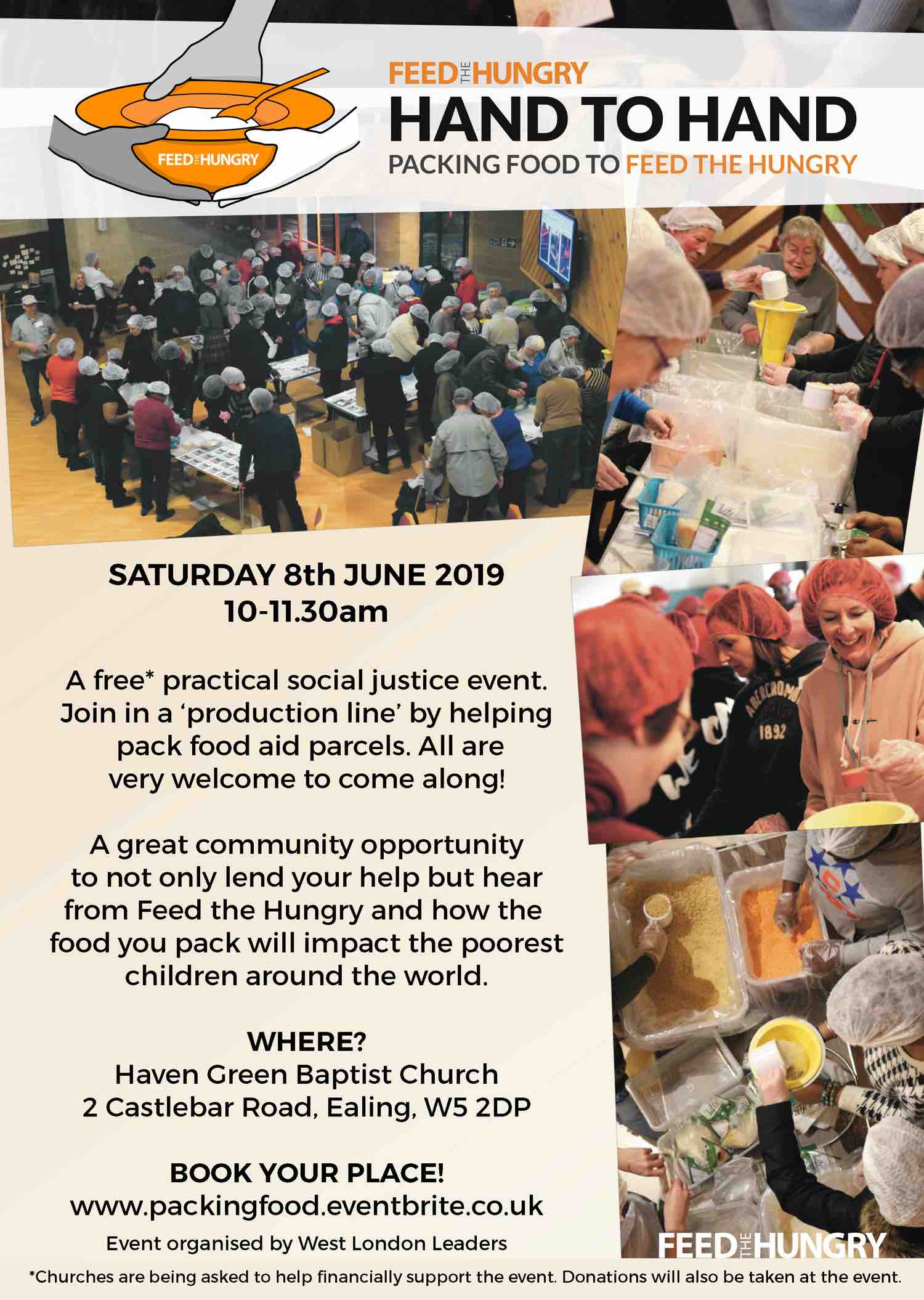 "The easiest way to introduce World Mission to your church..." Rev. Dr. Hugh Osgood, Churches Together England
How does Food Packing work?
Hand to Hand is a Church-based, community-focused food packing event, which will be run at Haven Green Baptist Church

It's will be a great way to engage your Church family and friends with practical social justice, as well as developing fellowship and drawing in your local community.

Packing food not only creates an end-resource which is sent by Feed The Hungry to help some of the poorest children around the world, but creates a space to chat and work together as a church family to practically help others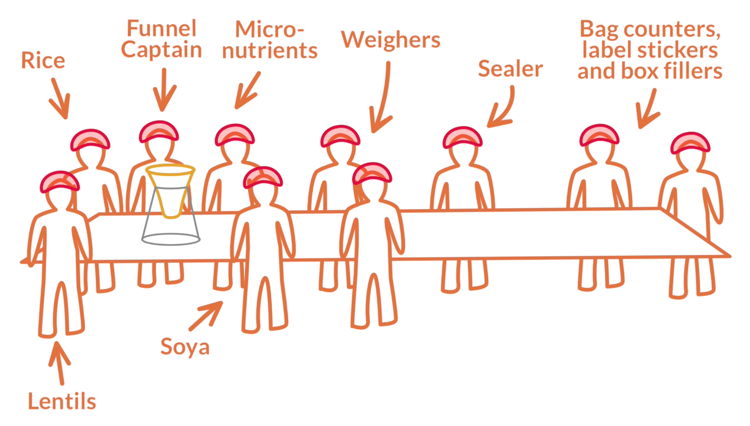 Food packing is very simple; teams of volunteers work together on a food production line to bag, weigh, seal and box packets of dried food. We are committing to a team of 40 volunteers from churches accross the entire Ealing Borough to pack 5,000 meals within the space of a couple of hours.
Feed The Hungry takes food packing and makes it relevant for churches. They bring all of the equipment, food and a team of people to run the event Haven Green Baptist Church.

CLICK HERE for a video showing an exmaple of a food packing event down in South East London.