An introduction into hand weaving. This workshop is a perfect place to start if you're a beginner or want a refresher course of the basics!
About this Event
Kirsty will demonstrate thread by thread how to set up a frame loom and how to accomplish different woven techniques. You will then be able to try these patterns out for yourself, weaving with a variety of different textural and colourful yarns to create a beautiful piece of handwoven cloth, to turn into a small wall hanging, a table piece for your home, or just keep as a fabulous bit of weaving!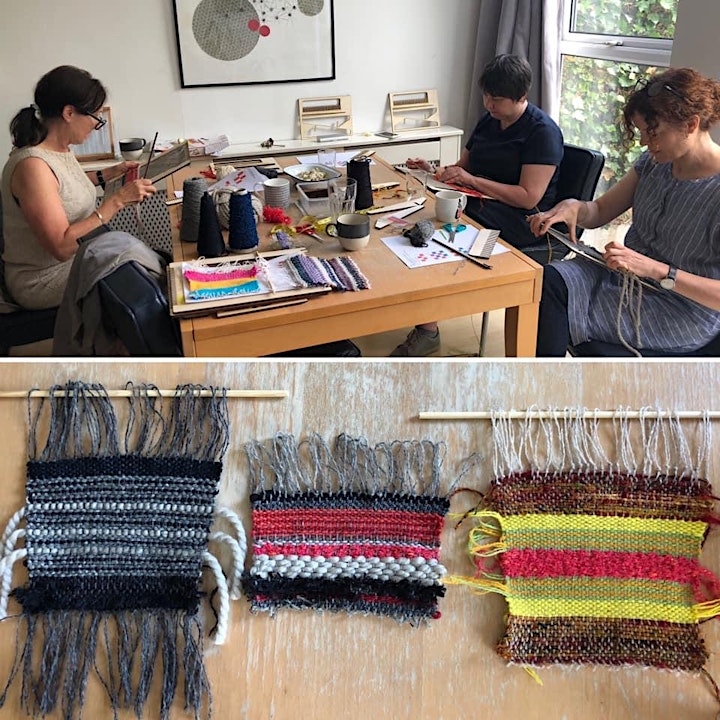 Whether you produce a traditional or contemporary design, you will get to take your very own handwoven fabric home with you. Kirsty will be on hand to answer questions for all your weaving needs and with 10 years experience in the field, her expertise really bring her workshops to life.
We look forward to greeting you to a relaxing atmosphere to get together and learn about the fabulous craft of weaving. Tea and coffee will be included in this price. All yarns will also be provided, but if you have some at home that you've been saving for that special project, please bring them along!
If you're looking to buy this workshop as a gift, I have beautiful wooden gift vouchers available. Email me for more info: info@theliverpoolweavingcompany.co.uk.