Description
This is a two-day course, running on Thursday 9th and Friday 10th March. The course starts at 10am and finishes at 4:30pm on both days.
So what's this all about?
It's time to put on your finest roller blades, grab a cold jolt cola, then come and learn some practical skills to hack the planet.
The team at Hacker House™ provide hands-on networking and application labs, intended to stimulate your grey matter. We teach from years of experience on practical cyber-security assessment skills for the red team.
We teach you everything you need to learn about hacking with the most popular open-source tools, through tutor driven theory exercises, and practical labs.
Over the two days you will learn hacking basics and perform the following:
Conduct a network infrastructure assessment
Make use of data leaks and intelligence
Identify and exploit widespread vulnerabilities
Review web applications to find vulnerabilities
Make use of open-source tools to enhance your system security
Crack passwords, steal data and understand how hackers target networks
Hack into networks… without going to jail
Learn the tools of the trade used by ethical hackers
We teach hacking skills and require our attendees to agree to a code of conduct. The skills we teach are not academic and instead highlight real vulnerabilities in real systems. Techniques you learn on this course can be used outside of the classroom and we only teach those who use their newfound Kung-Fu for good.
Who is this course for?
Our course is purposefully aimed at those seeking to get an introduction into the world of ethical hacking be it for future employment or to enhance their existing skills at work.
The course will provide an introduction to the wonderful and exciting art of ethical hacking. Course attendees need a familiarity of Linux, be comfortable working with the command line and have a basic understanding of networking. Programming skills are an advantage but not essential. Our course is aimed at system administrators, network junkies and anyone else who wants to get a crash course in hands-on hacking. If security has become your responsibility at your work, or penetration tests are becoming too much of an overhead, then this course is ideal for you.
We teach you enough basic security assessment abilities, through practical hands-on hacking, so you will be able to get a better insight to vulnerabilities in your workplace and at home.
If you don't know your heart bleed from your shellshock, your local roots from your Apache remotes, or your SQL injection from man-in-the-middle – then this is the course for you.
A free sample of one of our modules will be available for download January 2017. If you're not sure if this course is for you, we suggest taking a look at the sample module before booking to avoid disappointment.
Course Syllabus
This course starts at 10:00am and finishes at 4:30pm. Lunch is served at 12:30pm.
This course is taught over two days and each day we expect students to complete 5 of our modules… more if time allows!
We will cover topics of hacking in:
OSINT
TCP/IP
Web Servers
Mail Servers
VPN attacks
Web Applications
UNIX
Windows
SQL injection
Network attacks, exploits and more
We provide training labs which take around an hour to complete, each module is taught with theory – introducing the necessary concepts to complete the hands-on exercises.
The module is completed with a hands-on practical assessment.
We test our students with pop-quizzes to see how everyone is progressing and to help you improve your skills. Each student will be awarded a certificate of completion.
At the end of the course we allow for a Q&A with the tutors to ask them about cyber security and how to further develop your skills.
Equipment you'll need:
In order to take the Hacker House course, please bring the following:
Laptop computer (no tablets or phones!) capable of running 2 virtualbox instances

Note: these instances should have at least 1- 2gb of RAM and 1-2 CPU cores to ensure performance
You will need approximately 50-60gb of free hard disk space
The laptop must have WIFI to make use of the network at the facilities

An external mouse if you prefer using one
Cost
The course is £420 (inclusive of VAT). This covers:
Two days tuition from the Hacker House team
Lunch and refreshments on both days
downloadable virtual labs you can also take home
a printed booklet for use as a reference guide
electronic copy of the teaching materials
Booking your place
For your convenience, we offer a number of ways to book:
Book via Eventbrite
Invoice or PayPal – by phoning 0161 839 6324 or emailing office@madlab.org.uk
Payment by cheque – made out to MadLab CIC, and sent to MadLab 36-40 Edge Street, Manchester M4 1HN
We also accept card payments in person
Please find MadLab's Cancellation Policy
here
.
Where can I find out more information?
For further questions on the training course, please direct all inquiries to info@myhackerhouse.com
For more information on MadLab, logistics, or booking, please contact office@madlab.org.uk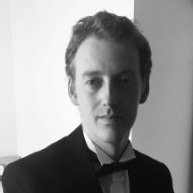 Your Tutor
Your sensei will be Hacker Fantastic, who has years of experience under his belt in the cyber security field, presented at numerous security conferences and has published dozens of exploits.
For more information about Hacker Fantastic please see his complete bio here