Hands on the past: Theater Production: Memories in Objects
Description
A series of 6 Saturday morning 'Hands on the Past' workshops for Children aged 7-13. (spread over 6 weeks, Jan. 14th - Feb. 18th).
* Participants will create a short performance inspired by archaeological evidence and experimental archaeology of objects. Children will join the archaeological detectives course as a taster of ancient craft and archaeological conservation activities for 1 hr.; and then work with a theatre producer for 2 hrs. each session to create and rehearse their own play about memories contained in objects found in graves – to be performed to family, and friends, on the last day of the series.
Participants with KCU Passports will receive 3 stamps for each workshop session attended.
Workshop Leader: Hannah Farley-Hills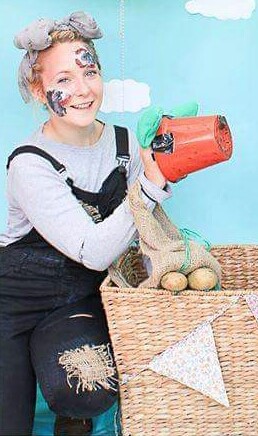 Hannah is a recent Drama and Theatre Studies graduate from Royal Holloway University of London.
Whilst at university, she majored in 'Theatre for Young audiences', having to regularly run workshops in primary schools around London and Surrey.
Last summer she also founded a children's theatre company along with some fellow students. 'TUSK Theatre Company' created several shows, first performed in the university theatre for an audience of local children before going on tour to Deershed Family Theatre Festival in Yorkshire.
She is now being mentored by Canterbury's Marlowe Theatre as a young theatre producer.
The theme of archiving is not uncommon to Hannah, having based one of her finalist projects on a series of diaries documenting life in Britain during WWI. She investigated the theme of storytelling and eventually staged a huge promenade performance on the theme in a local park for an audience of children.
Hannah is thrilled to be working with Dana and Kent's Children's University, and cannot wait to get stuck into this project!