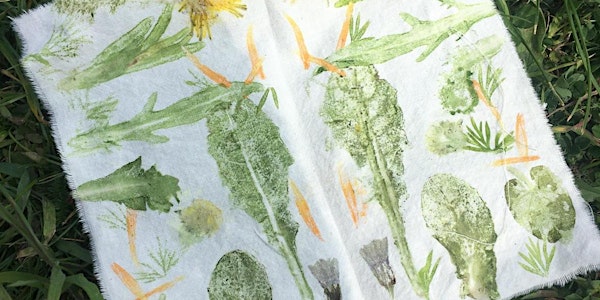 Hapa Zome (Leaf Printing) Nature Connection Workshop - Hackney, London
Location
Manor House Underground Station
Green Lanes
London
N4 1BZ
United Kingdom
Refund policy
Contact the organiser to request a refund.
Eventbrite's fee is nonrefundable.
Sales Have Ended
Ticket sales have ended
Sales have ended but I may be able to accommodate you at the event. Please send a message to hello@stephaniesteele.co.uk to check.
Connect with the seasonal plants around you through exploration of the art of Hapa Zome - leaf dyeing.
About this event
This two-hour led workshop will take you on an introductory foraging walk of local surroundings, and instruct you in the practice of making prints onto textiles and paper from plants, flowers and berries.
Details:
Time: 2 hour session
Cost: £25 (see buy one give one details below)
Date: Friday 29th July 2022. 6.30pm-8.30pm.
Location: Meet at Manor House underground station. Session will be led along the Woodberry Downs reservoir and into Clissold Park.
Group Size: maximum 6.
What you will learn:
What Hapa Zome (leaf dyeing) is
Appropriate materials and equipment for this practice, including a basic overview of natural mordants and pigments
The differences between leaf printing onto textiles and onto paper
Seasonal plant signs and introduction to plants found in the session area
Foraging best practice and safety considerations
What you will receive:
Guidance on the art of Hapa Zome for textiles and paper
All materials with finished works yours to keep
All required loaned tools (snips, hammer, board, textiles, paper, gloves)
An insight and built connection with the local environment and seasonal planting
About your teacher:
I'm Steph. An organic food grower in a permaculture kitchen garden in North London. I'm trained in fashion design and textile sustainability. My focus is always to look outwards at the inter-relatedness of our systems, yet create a space where we can turn that focus to smaller actions. My nature connection workshops invite you to explore yourself and your surroundings, and pick up a fresh crafty technique at the same time.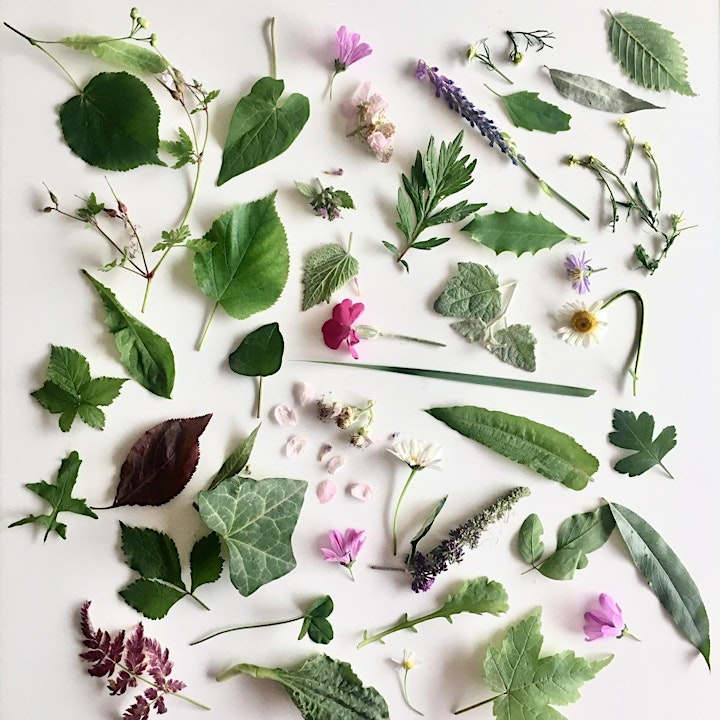 Schedule:
Meeting at Manor House overground station, we'll take a stroll along the Woodberry Downs reservoir and into Clissold Park to our session spot. Here you will be invited to take a five-minute "sit spot" to settle into the space and session. We will head back to this start location at the end of the session, so allowing you chance to enjoy a different light and temperature, before making your way home.
Some time will be spent introducing you to Hapa Zome and appropriate materials, safety considerations for using tools, and foraging guidelines and best practice.
You will then have around 45 minutes to explore and forage materials for your Hapa Zome creations. There will be opportunity to create various options utilising both textiles and paper. All works are yours to keep. Materials will be provided, and inspiration will be given to help you in presenting and storing your work.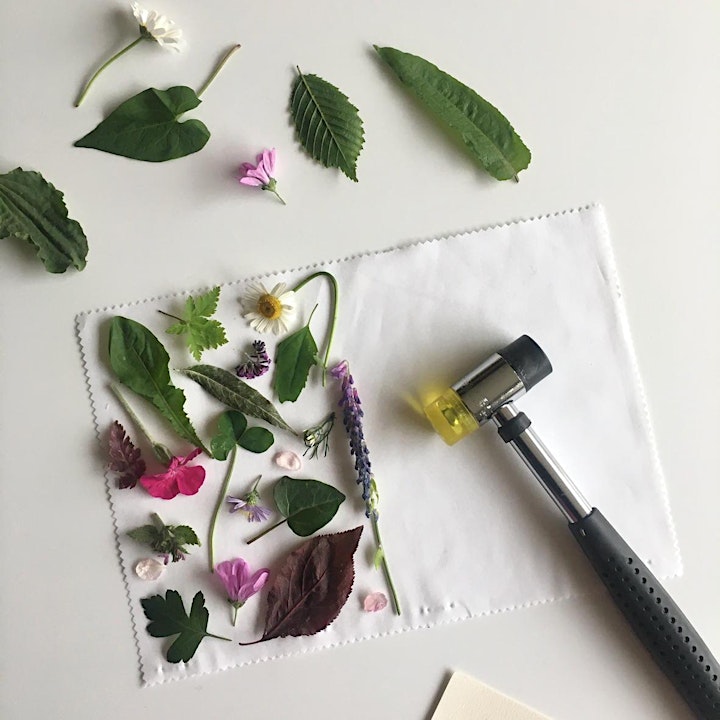 Booking:
You will receive a confirmation email with location details and suggestions on clothing to wear/bring.
*I operate a Buy-One-Give-One model. This means that you can purchase an additional ticket to support someone on low income or referred through an art therapy route. You can simply purchase a 'buy-one-give-one' ticket, or make a donation that will be used towards a full ticket cost for future use by someone.
Cancellations:
Weather: If the weather is due to be stormy, then I will email to give updates on required clothing or cancellation. Unfortunately this is a case-by-case basis, but I will aim to give you two days notice. You can then choose to book onto a new date, I'll create a session especially for the group, or to receive a full refund (minus booking fees).
Personal: If you are unable to attend for personal reasons, please respect that I am a sole business owner and give at least two days notice. If you do not cancel with good reason in time, you will not be eligible for a refund.
Covid: If you contract Covid-19 and have a positive lateral flow or PCR, I can provide a full refund (minus booking fees). Please still give notice as this helps me book up the slot.
My cancellations: If a week prior to the event I have had cancellations or less bookings, so will be operating with less than 2 participants, I will cancel. Better that you have more folk to experience this with. I'll offer you a refund or a new date, and many apologies.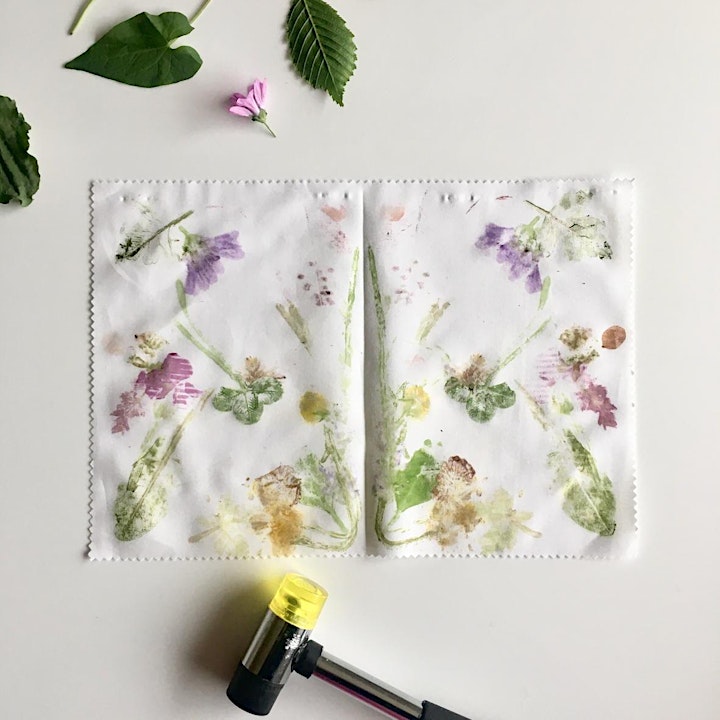 Accessibility:
This session does involve walking to the main session location, however, the route will be accessible for wheelchair users.
Concrete seating will be available, but please bring a blanket or pad if this is usually uncomfortable for you - you can stand for the majority of the session instead if you wish, though note you will need to bend in order to hammer your plants.
You will be provided with a lightweight jewellery hammer to imprint your plants onto textiles and paper, along with a board to rest your work on. There will be some noise, so flannels will be provided to help dim the sound. Movements are slight, but I will aim to help if wrist strength or mobility is an issue for you.
Foraging does require dexterity and some bending or reaching. I will be available to guide and support with this, along with providing tools i.e. snips. If you have specific hand tools you like to use for gardening, please bring them along. I will endeavour to find suitable spots that will support in your enjoyment of the practice of foraging.
Gardening gloves will be provided to allow you to forage safely. They are cotton and rubber. If you have your own, or have specific textile allergies, please do bring them to aid in your comfort.
The session will be completed in English. If you are hearing impaired, you are welcome to attend; I will be able to practically show you the art and can give you a handout on the instructions, though please note it will be difficult when walking to and from the session to provide personal support.
This session is aimed at adults, due to the evening timing. If you would like to bring your child along, please email first to check capacity.
We will be operating in the outdoors. Some shelter under trees could be found, but please be aware that it is your responsibility to dress appropriately for the weather - whether rainy or sunny. See below section on 'cancellations'.
If you have any concerns or requirements upfront, please email hello@stephaniesteele.co.uk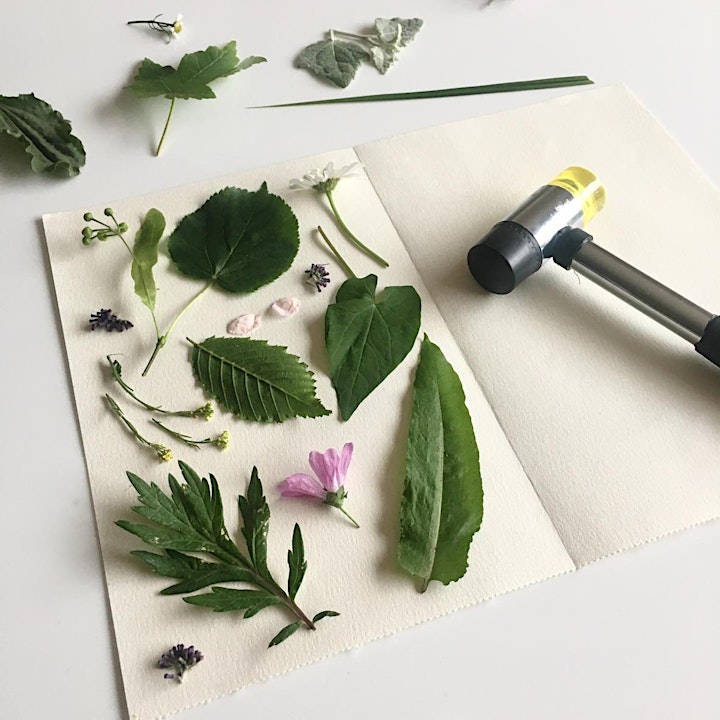 Logistics:
I am DBS registered.
I am not first aid qualified just yet, but will bring a full first aid kit.
For more images and information on who I am, head to my website.
Costing:
The ticket cost is essentially covering only my time at London Living Wage (£11.05 per hour) per person. The rest unfortunately goes on Eventbrite fees.
Find me:
Business Instagram + Personal Instagram