Description
"Be the change you wish to see in the world" - Mahatma Gandhi
Happier World Conference 2018
Click This Image Below to Enjoy a Video Summary: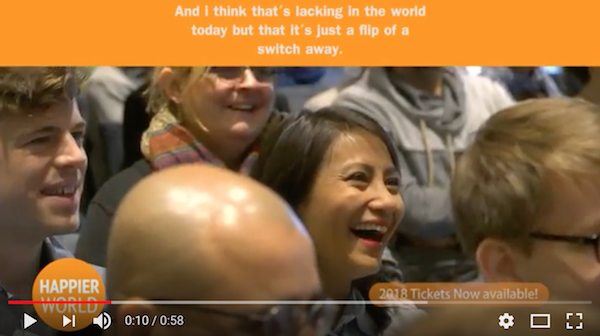 This conference is to re-charge, inspire and grow a community of changemakers.
Changemakers and leaders who want to create a happier, kinder, wiser and more playful world.
Do you want to be the change you want to see in the world?
Do you believe in the power of stillness as well as action?
Do you want to be part of a community that supports each other to take action and create a happier world?
Then you're one of us!
---
"Don't ask yourself what the world needs. Ask yourself what makes you come alive, and go do that, because what the world needs is people who have come alive." - Howard Thurman

Why should I attend Happier World Conference 2018?
There's lots of happiness, but unfortunately lots of unhappiness in the world too.
We believe the rise of depression in the world is caused by many factors.This may include a lack of caring communities; rising inequality; the worship of doing more; the drive towards greater competition; a disconnection from nature; the commercialisation of media; the addictive design of technology; and at its core of all this, a lack of self-awareness, kindness, and wisdom in our culture.
We want to create a space to empower changemakers - people who want to be the change they wish to see in the world - to help shape a better future for ourselves and our children.
The speakers will inspire you to start or continue making a positive difference in the world.

The workshops will teach you practical skills to turn your ideas into action.

The optional group activities will encourage you to connect with others at the conference and who knows, you may find a new partner to collaborate with together.
What happens at Happier World Conference?
This is a two-day conference comprising of a series of talks and workshops by top international speakers from around the world.
We are big fans of stillness and reflection, so there will be a minute or so of silence between talks and workshops. We want you to be able to listen deeply and reflect rather than just be overwhelmed with information. We also endevour to create a calm, creative and fun environment.
Please click here for the last conference's trailer.
Which ticket should I get?
Decide if you want to come on the Friday, the Saturday or both days. Have a look at the speaker title to get an idea of which speaker is coming when. Last year we just had one day conference and everyone was saying "I wish it was longer!" - so book both days to avoid disappointment.
Can you explain the ticket pricing and donation option?
If you can afford the standard ticket price, please buy that one. If you want to come but due to your current financial situation you can't afford the standard ticket price, just donate what you can and you can still attend. You'd be most welcome! We do our best to make the event accessible to all.
If you can afford more than £50, you can also use the donation option to give what you feel like. Every extra £50 we receive, we will make an extra free place available to those who can't afford it.
Any profit made will go local initiatives that bring more happiness to communities around the world. We want to spread happiness far beyond the happier world conference!
What's the vibe like?
Our speakers are inspiring human beings who, through their own paths of love, pain and growth, have touched the lives of many. Their work has contributed to a happier world.
Our workshops are designed to help you connect with what you're most passionate about.
Our event is an opportunity for you to be part of an incredibly supportive network of like-minded and like-hearted people, many of whom will be with you on your journey of inner transformation for outer change.
Meet spiritual and scientific minds. Business leaders and wisdom teachers. Entrepreneurs and office workers. Outspoken creatives and quiet observers.
Whoever you are, if you are interested in stillness and service in this beautiful world, welcome home!
We recommend that you book now even if your schedule is unclear. This conference is expected to sell out quickly.
---
SPEAKERS (more to come)
NIPUN MEHTA, FOUNDER OF SERVICESPACE (Speaking on Saturday)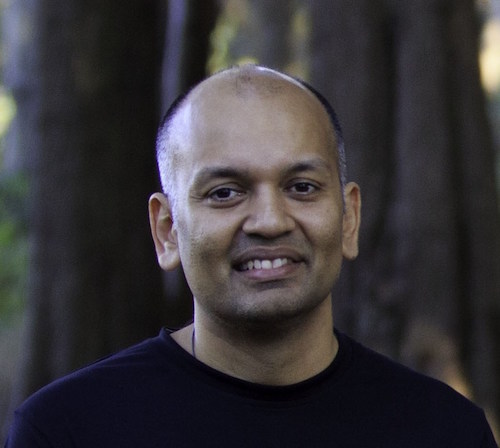 Nipun Mehta is the founder of ServiceSpace, an incubator of projects that works at the intersection of volunteerism, technology and gift-economy. What started as an experiment with four friends in the Silicon Valley has now grown to a global ecosystem of over 500,000 members that has delivered millions of dollars in service for free. Nipun has received many awards, including the Jefferson Award for Public Service, Wavy Gravy's Humanitarian award, and Dalai Lama's Unsung Hero of Compassion. In 2015, President Barack Obama appointed him to a council on poverty and inequality.
SATISH KUMAR (Speaking on Friday)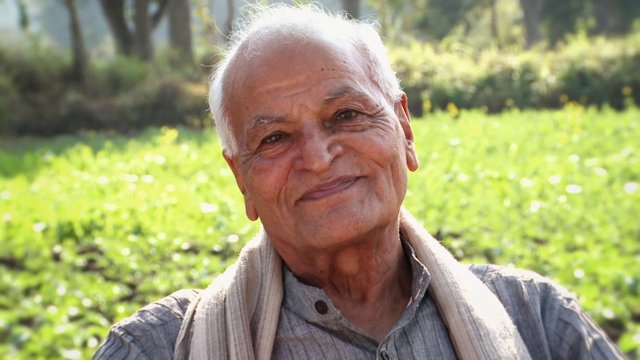 A former monk and long-term peace and environment activist, Satish has been quietly setting the Global Agenda for change for over 50 years. He was just nine when he left his family home to join the wandering Jains and 18 when he decided he could achieve more back in the world, campaigning for land reform in India and working to turn Gandhi's vision of a renewed and a peaceful world into reality.
In 1973 Satish settled in the United Kingdom taking up the post of editor of Resurgence magazine, a position he has held ever since, making him the UK's longest-serving editor of the same magazine. During this time, he has been the guiding spirit behind a number of now internationally respected ecological and educational ventures including Schumacher College.
His autobiography, No Destination, first published by Green Books in 1978, has sold over 50,000 copies. He is also the author of You Are, Therefore I Am: A Declaration of Dependence and The Buddha and the Terrorist.
In 2005, Satish was Sue Lawley's guest on Radio 4's Desert Island Discs. In 2008, as part of BBC2's Natural World series, he presented a 50-minute documentary from Dartmoor, Earth Pilgrim, which was watched by over 3.6 million people. He also appears regularly in the media, on a range of programmes including Thought for the Day and Midweek.
DR DAVID R HAMILTON (Speaking on Friday)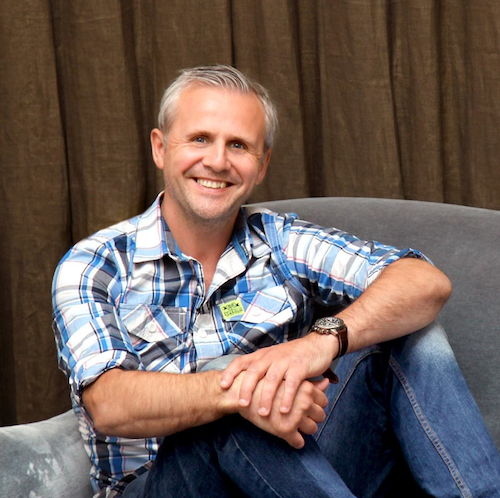 After completing his PhD, David worked as a scientist within the pharmaceutical industry, developing drugs for cardiovascular disease and cancer. After extensive study of the placebo effect, he resigned from the industry to write books and educate on how we can harness our minds and emotions for better health. He is now author of 9 books and spends most of his time writing and speaking. David is the 'Kindness Czar' for Psychologies magazine and contributes to the magazine each month. He also writes the 'Life Hacks' column for Soul & Spirit Magazine. He has made several media appearances on the science of kindness, including Channel 4's 'Sunday Brunch' and on the CBS new channel in the USA.
EMMA SLADE (Speaking on Saturday)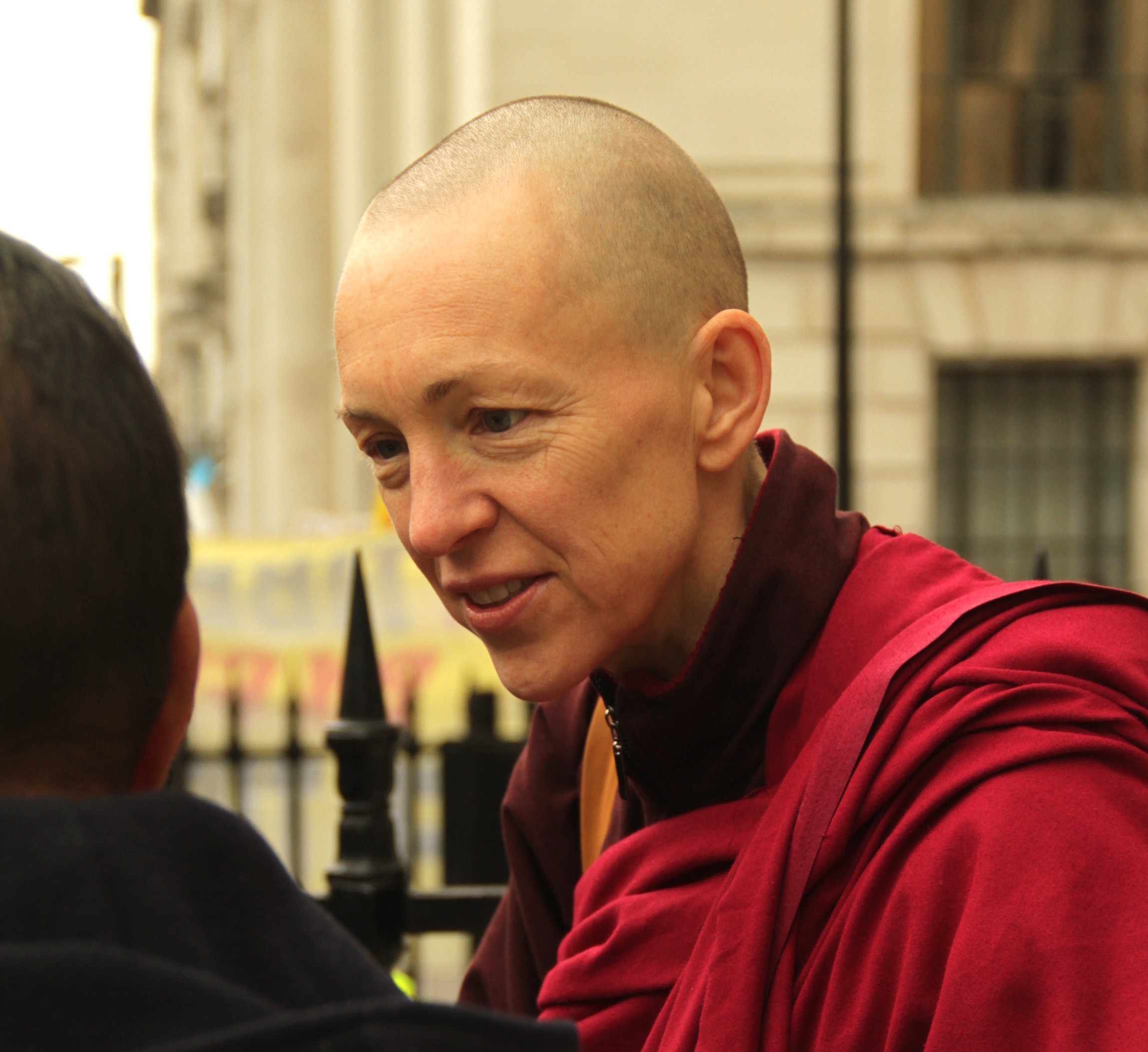 Emma was born in Kent and was educated at universities in Cambridge and London. She had an exciting international career in finance which she committed to with mental drive and a tasteful selection of suits. But a deep-seated desire to enquire into the deeper aspects of what it is to be a human being was brought to the surface following a life-changing visit to Jakarta, Indonesia.

She resigned from her financial career and began travelling and exploring yoga and meditation. Since then she has taught yoga and meditation for over 15 years and continued to deepen a lifelong interest in Buddhism.
Her interest in what lies at the roots of yoga and meditation strengthened after meeting a Buddhist Lama on her first visit to Bhutan in 2011.This crucial chance meeting led to her studying Buddhism with this Lama and, eventually, led to her ordination in Bhutan as a Buddhist nun. She was named Pema Deki which means blissful lotus – a title she is doing her best to live up to!

In 2015 she set up the UK charity - Opening Your Heart to Bhutan - to help children in Bhutan. She continues to travel to Bhutan frequently to manage these charity projects and continue her Buddhist studies.
Her first book, Set Free, detailing her inspirational story was published in April 2017. Proceeds from the book will be donated to the charity. The book can be found on Amazon UK and in bookshops and is in the process of being translated into a number of other languages.

Her TEDx talk on her story has been watched by thousands of people and she continues to contribute with insight and humour to many international publications and events. Emma was featured on the Happiness episode of The Davina Hour with Davina Mccall.
JAMIE BRISTOW (Speaking on Saturday)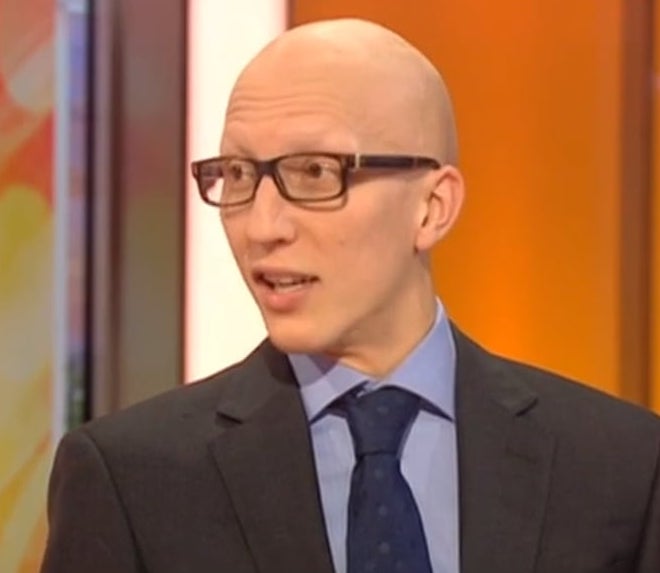 Jamie is Director of the Mindfulness Initiative.
The Mindfulness Initiative is a policy institute that grew out of a programme of mindfulness teaching in the UK Parliament. They now work with politicians around the world who practice mindfulness and help them to make capacities of heart and mind serious considerations of public policy.
As of January 2017, 145 British MPs and peers and 250 staff have completed an adapted 8-week Mindfulness-Based Cognitive Therapy course in Westminster. The group's current co-chairs are Jessica Morden MP (Labour), Tim Loughton MP (Conservative) and Margaret Ferrier MP (SNP).
Initially, Jamie contributed to the Mindfulness All-Party Parliamentary Group's inquiry whilst he was Business Development Director at the digital mind-health platform, Headspace. He was then asked to take over as Director of the Mindfulness Initiative in spring 2015 to complete the production of the Mindful Nation UK report, orchestrate its launch and lead on the advocacy of its findings. He complements this work as a mindfulness teacher and consultant. In the past, Jamie has been a software developer, advertising executive, climate change campaigner and global brand director.
Mindfulness Initiative Website
NIC MARKS (Speaking on Friday)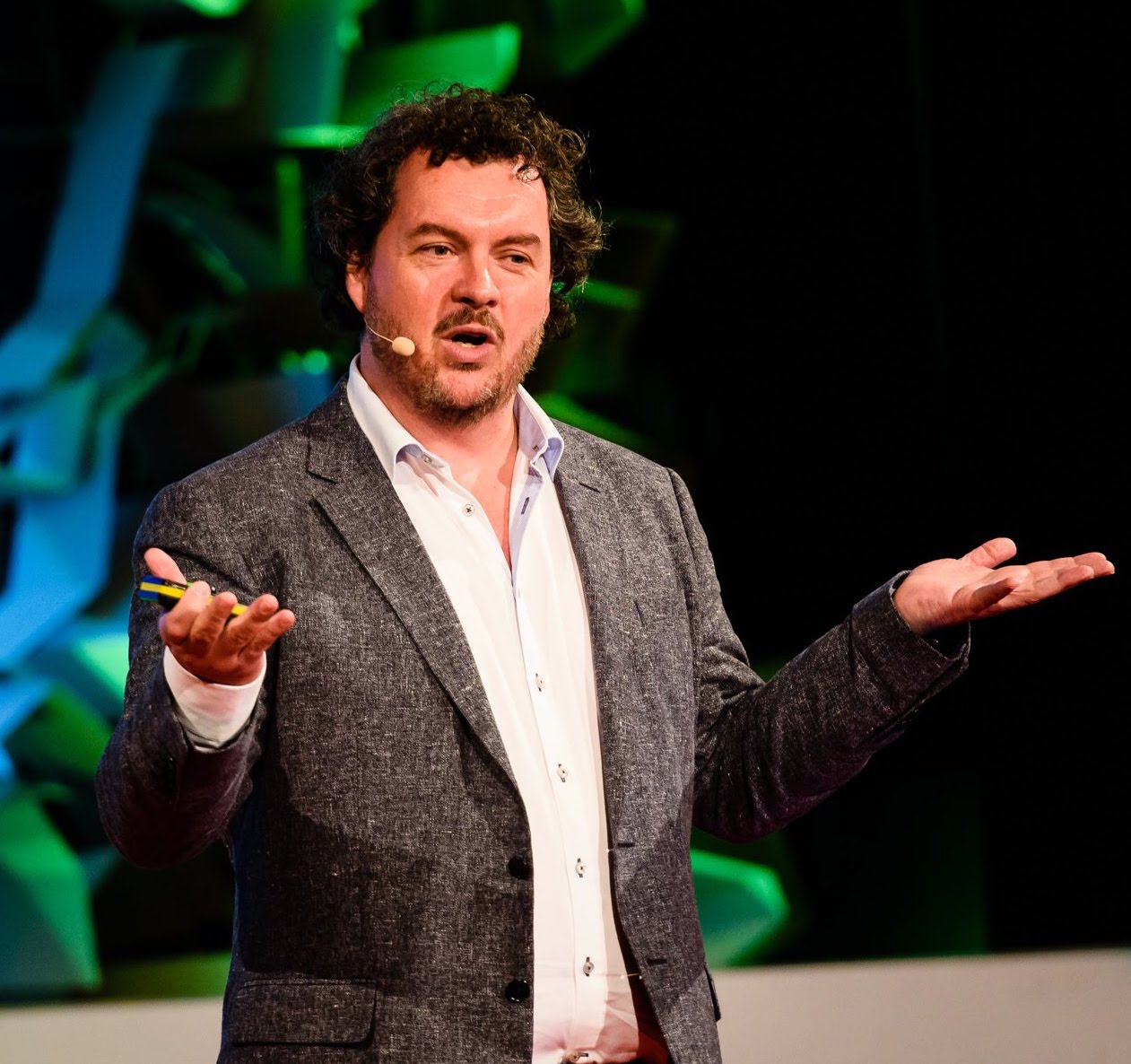 Having written over 20 publications and authored one of the three original TED books, 'A Happiness Manifesto', Nic's accolades include Director Magazine Top 10 Original Thinker and Forbes 7 Most Powerful Ideas 2011. Nic has also been featured in publications including the Wall Street Journal, The Guardian, The Independent, Wired, and The Huffington Post.
A 'statistician with soul', Nic's work has led to him being invited to speak, train and host workshops at conferences and events around the world as well as closer to home in London. Notable highlights include his prestigious 2010 TEDGlobal talk in Oxford, which has been viewed more than a million times. Nic threads the business case for taking happiness and wellbeing seriously whilst enlightening organizations as diverse as the World Development Movement, the OECD and Coca-Cola.
His educational journey began at the University of Cambridge, with studies including Mathematics, followed by Management, Change Agent Skills & Strategies, and Psychotherapy training.
YVONNE FUCHS (Speaking on Friday and/or Saturday)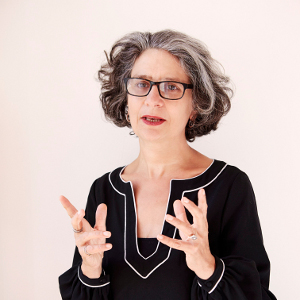 Yvonne Fuchs has 20 years of experience as a successful business coach, originally at Business Link. She founded The Branding Workshop in 2004 in order to bring corporate brand strategies to small and medium-sized businesses. She works with creatives and designers as a mentor and business adviser and is an energetic speaker on leadership, branding and creativity in commercial and social enterprises. Clients describe Yvonne as an insightful and astute adviser, being at turns challenging and provoking, while never ceasing to nurture and guide the individuals at the heart of each business or organisation. She has worked with everyone from startups to those with a turnover of up to £30million.
Most recently, Yvonne has co-founded the Zen of Business with Shamash Alidina. The project aims to help businesses to be better - kinder, wiser and more sustainable. She draws on both her experience mentoring thousands of businesses together with studying under Zen Master Thich Nhat Hanh to offer a deeply authentic training program and podcast.
CLAIRE THOMPSON (Speaking on Friday and/or Saturday)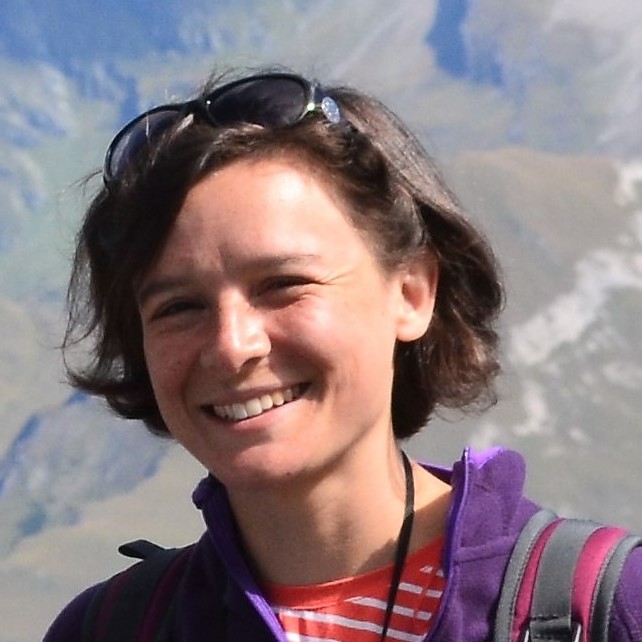 Claire Thompson is an internationally-published author on Mindfulness and Nature. She believes mindfulness of the natural world is at the heart of creating a happier, and more peaceful world with a sustainable future. She runs mindfulness workshops in the UK and abroad for a variety of different audiences with the aim of reconnecting people with themselves and the rest of nature - in an open, relaxed and fun setting. She has an MA cantab in Zoology from the University of Cambridge and works for BirdLife International, the world's largest global partnership of nature conservation organisations. Claire has an infectious passion for aliveness, authenticity, and the wilderness. She believes that inspiring people to 'rewild their minds' is vital if we are to create a happier world!

MAYA MEHTA (Speaking on Saturday)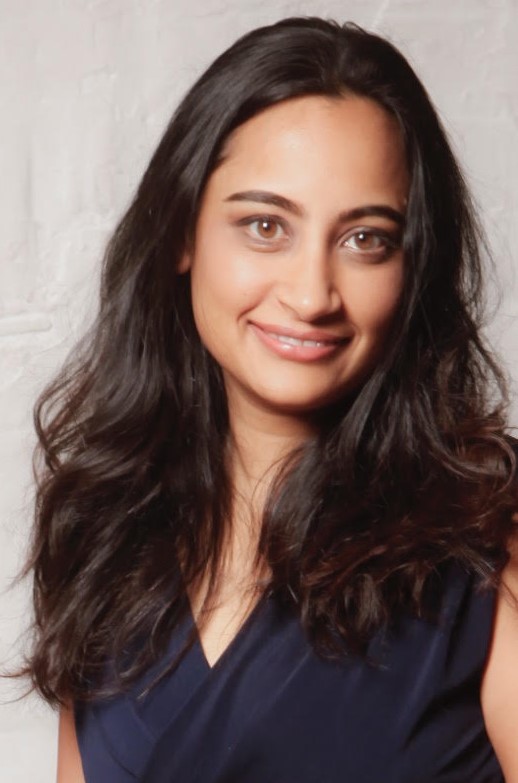 Maya Mehta is a lawyer and keen advocate of Social Intrapreneurship. In 2003 while practicing at the corporate law firm Clifford Chance, moved by the plight of Asian girls subjected to honour killings, forced marriages and other abuse, Maya launched an advice surgery in Newham where colleagues and clients volunteered in their lunchtimes to help local women. In 2010, Maya established the firm's global Microfinance Group, encouraging colleagues to use their skills to help low-income individuals start their own businesses. In 2011, Maya joined an investment bank awhere she co-founded the Social Impact Hub encouraging colleagues to use their skills to support the social enterprise sector.
In 2014 Maya was named in Financial News Extra Mile 40, in recognition of her efforts to encourage professionals to use their skills as a force for good.
JOSHUA SMITH (Speaking on Friday)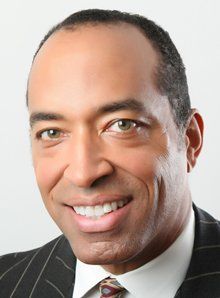 Join resilience expert and London-based therapist Joshua Isaac Smith as he introduces fun and powerful tools from Yogaboxing to help you be more resilient, happier and living a more joyful life. Yogaboxing is a fusion workout with yoga, boxing, African dance, aerobics and tai chi that Company magazine called "yogasmic"!
Joshua is Assistant Director of the EMDR Centre London and is known internationally for his movement techniques as the creator of the best-selling Yogaboxing workout DVD. He is a teacher of Yoga and the Traumatised Body and specialises in neuroscience-informed approaches to mindfulness, happiness and resilience. He currently coaches executives and teams globally.
EASHAN THAKRAR (Speaking on Saturday)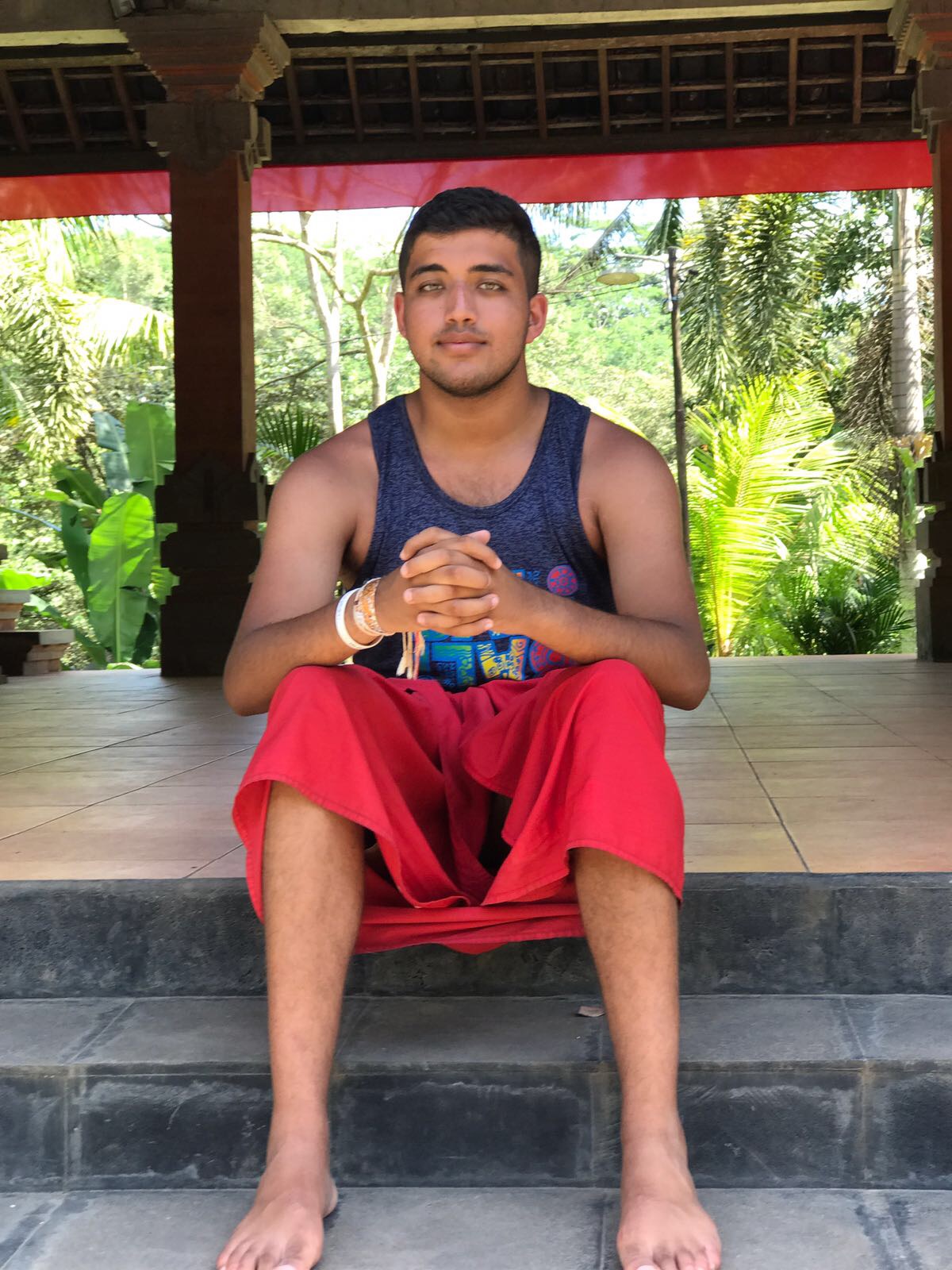 Eashan Thakrar started his own charity four years ago at the age of 16. His organisation, The Youth Project Foundation (TYP), now has over 1500 volunteers in 14 different countries, all working on various projects to empower young people from different backgrounds and make the world a better place. For this accomplishment, Eashan has received The Princess Diana Award as well as awards from former prime minister David Cameron and Prince Charles whilst The Youth Project Foundation has been commended by various other awards schemes.
During his gap year before university, Eashan further expanded his experience, including building his own digital currency and working in the Bollywood music industry where he organised many shows and produced music videos around the world, shadowing top industry professionals. He now reads Economics and Philosophy at Cardiff University while building up a new TYP team.
SAMANTHA CLARKE (Speaking on Friday)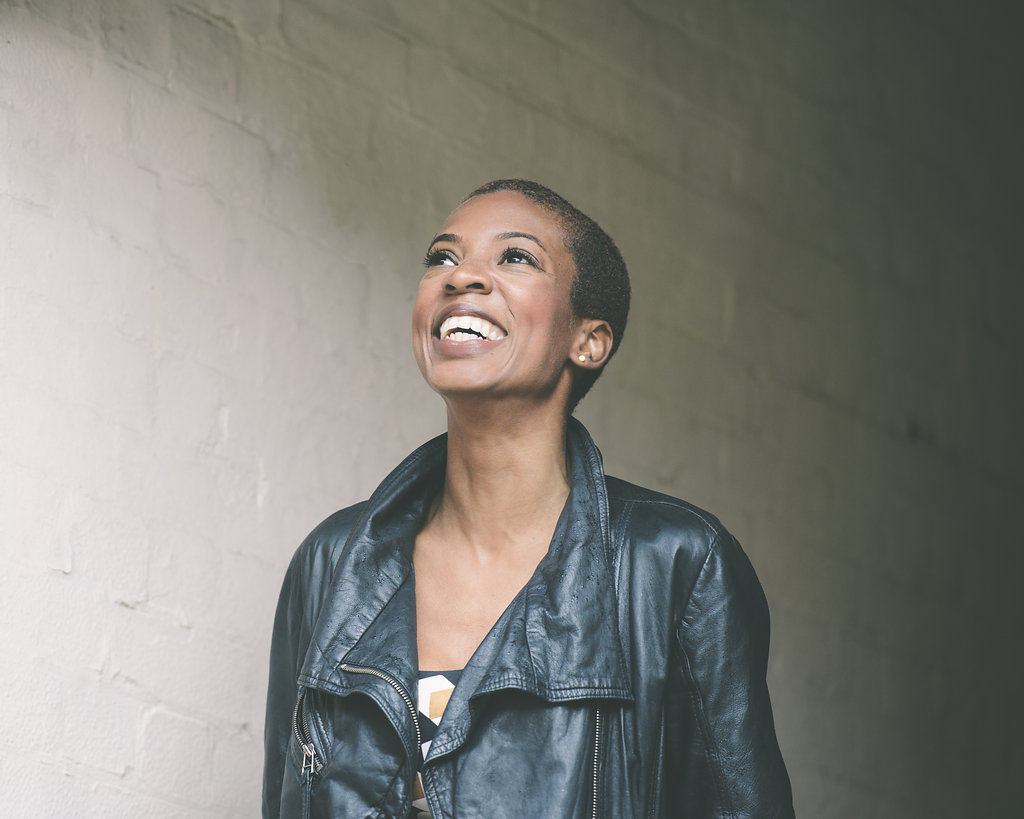 Samantha will be sharing her personal life challenges and how she had to redesign her life and ensure she topped up on her own happiness, to be best able to give to others.
Samantha's mission is to help companies and individuals by giving advice on the small things they can do to make a big difference to their happiness. She delivers this work via a portfolio career as a consultant, coach, podcaster, speaker and trainer.
Her company Samantha& liberates tired company cultures from unhappy work environments by delivering group coaching sessions, creating happiness & wellbeing strategies, leading countless workshops and speaking on all things company culture, employee growth & happiness, the impact of technology and emerging leadership and more. Trained in CTI & ORSC coaching methods, she has made big results working with an impressive list of clientele including British Land, Mediacom, Innocent, Shopify, Viacom, DADI, P&G and Dishoom.
Her podcast series "Conversations with Samantha&" - sees Samantha geek out with philosophers, technologists, heads of people & talent, startup founders and communication experts on the impact of technology on our happiness in work, life and our cities. Guests include Oliver Burkman, Pamela Pavliscak, Tim Lebretcht, Roman Krznaric, Nir Eyal, Gerd Leonhard and many more.
Samantha is at her happiest delivering talks and masterclasses for The Guardian, Soho House Group, Stylist Live and as a faculty lecturer at The School of Life.

Her Growth & Happiness school provides online training programmes and courses packed with tried and tested growth & happiness strategies to companies and individuals, igniting their happiness at work in a modern tech-infused society.
---
FAQs
Is food and drink included?
You can either bring your own lunch or there are lots of options nearby. Tea and coffee will be available on site throughout the day.
What's the best way to get to the venue?

Arlington House is less than five minutes' walk from Camden Underground station (Northern Line)
What's the disability access?
The building does have disability access. Please contact us about your specific requirement and we will advise accordingly.
Can I volunteer for the event?
Thank you for being willing to volunteer! We love your attitude. Unfortunately, as things stand, we already have enough volunteers. But there may be opportunities for our future events.
Can I sponsor the event?
If you'd like to sponsor the event, please contact us at smile (at) happierworldconference.com - brands in line with our values can sponsor activities, lunch, entertainment, other activities or offer a financial donation to enable more people to attend.
---
REFUND POLICY
We offer exchanges, not refunds. If you can't attend, please let us know and we will do our best to help you find a taker. There's usually plenty of people wanting a ticket, so not usually an issue.

---
OUR PREVIOUS OR CURRENT SUPPORTERS AND PARTNERS INCLUDE: