HAPPIER WORLD Conference

Saturday, 5 November 2016 from 08:30 to 18:00 (GMT)
Event Details
See descriptions, latest speakers and more at:
 http://happierworldconference.com/ 
 "Be the change you wish to see in the world" - Mahatma Gandhi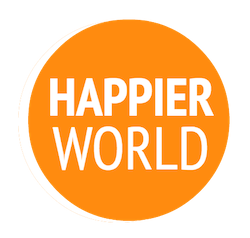 Imagine a world with more happiness, peace, kindness and generosity.
A world with less wars and more love. With less conflict and more compassion. With less greed and more sustainability.
Despite what you may see in the news, there are many people working hard to make this vision a reality.
The purpose of this conference is to help share their stories and in so doing help you transform yourself and the world.
Join us at the HAPPIER WORLD Conference and let's explore together!
HAPPIER WORLD is a unique event attracting leading change makers, teachers, and leaders from around the globe.
Meet social entrepreneurs and innovators. Startups and corporate leaders. Young people and senior citizens. Trainers, consultants and curious members of the public. All coming to explore what happiness means to them.
Discover a new way of being. Experiment with a new way of living. Let's bring forth a movement to transform both yourself and the world.
Any profits made from this event will fund affordable Museum of Happiness events for local communities and schools worldwide.
Happier World Conference is a very unique event. Some of our speakers have never taken the stage here in London. If you can get to London on this date, don't miss out!
Register today to get the best-value tickets, very reasonably priced for a central London venue overlooking the River Thames, with a light breakfast and lunch included.
We recommend you book now even if your schedule is unclear: it's much cheaper than waiting, and even if you can't make the event, the ticket makes a wonderful gift for a friend! We expect the conference to be a sell-out.
---
Speakers (more on our website)
NIPUN MEHTA, FOUNDER OF SERVICESPACE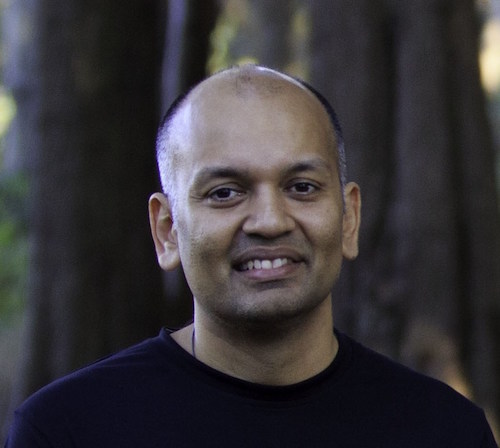 Nipun Mehta is the founder of ServiceSpace, an incubator of projects that works at the intersection of volunteerism, technology and gift-economy. What started as an experiment with four friends in the Silicon Valley has now grown to a global ecosystem of over 500,000 members that has delivered millions of dollars in service for free. Nipun has received many awards, including the Jefferson Award for Public Service, Wavy Gravy's Humanitarian award, and Dalai Lama's Unsung Hero of Compassion. In 2015, President Barack Obama appointed him to a council on poverty and inequality.
JAMES DOTY, FOUNDER OF CCARE (THE CENTRE FOR COMPASSION AND ALTRUISM RESEARCH AND EDUCATION, STANDFORD SCHOOL OF MEDICINE)
(VIA EXCLUSIVE VIDEO OR LIVE WEBCAST)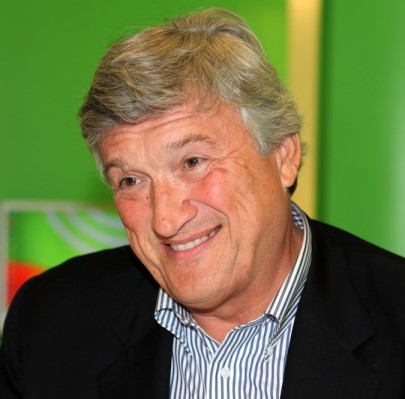 James Doty, MD, is a Clinical Professor in the Department of Neurosurgery at Stanford University and the Director of the Center for Compassion and Altruism Research and Education at Stanford University School of Medicine. 
As Director of CCARE, Dr. Doty has collaborated on a number of research projects focused on compassion and altruism including the use of neuro-economic models to assess altruism, use of the CCARE developed compassion cultivation training in individuals and its effect, assessment of compassionate and altruistic judgment utilizing implanted brain electrodes and the use of optogenetic techniques to assess nurturing pathways in rodents. Presently, he is developing collaborative research projects to assess the effect of compassion training on immunologic and other physiologic determinates of health, the use of mentoring as a method of instilling compassion in students and the use of compassion training to decrease pain.
He is the author of Into the Magic Shop: A Neurosurgeon's Quest to Discover the Mysteries of the Brain and the Secrets of the Heart.
 LORI DESCHENE - FOUNDER OF TINY BUDDHA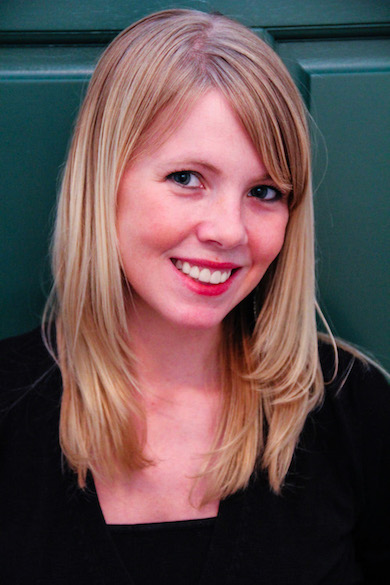 Lori Deschene is the founder of TinyBuddha.com, a community blog that features stories and insights from readers all over the globe. She runs the site as a group effort because she believes we all have something to teach and something to learn. Since it launched in 2009, Tiny Buddha has grown into one of the most popular inspirational sites on the web, with more than 2.5 million monthly readers and over 2 million followers on Facebook, Twitter, and Google+ combined. 
Lori is the author of Tiny Buddha: Simple Wisdom for Life's Hard Questions, Tiny Buddha's Guide to Loving Yourself, Tiny Buddha's 365 Tiny Love Challenges, and the upcoming Tiny Buddha's Gratitude Journal (summer, 2017). She's also co-founder of the online course Recreate Your Life Story: Change the Script and Be the Hero. Currently, she's focusing her efforts on the newly launched Tiny Buddha Productions, through which she just wrote and produced her first inspiring short film.
(We're excited that she'll be coming all the way from Los Angeles just for us!)
 MARK WILLIAMSON, DIRECTOR OF ACTION FOR HAPPINESS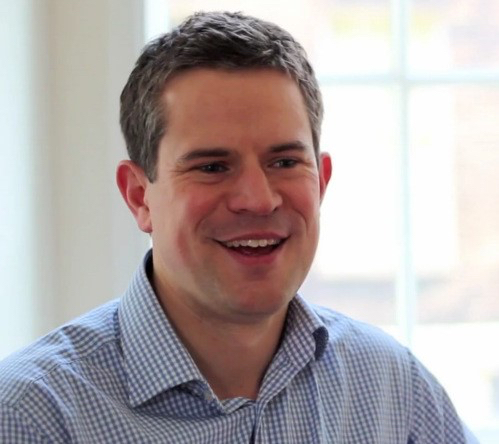 Dr Mark Williamson has been Director of Action for Happiness since 2010 and has overall strategic and operational responsibility for the organisation. He has taken it from an idea on paper to a mass participation movement with tens of thousands of members and a wide range of activities. Since overseeing the launch of Action for Happiness in 2011, Mark has engaged with a vast range of organisations, projects and people on the topics of happiness, wellbeing and resilience. He has overseen the development of all Action for Happiness resources and activities and has spoken regularly on related topics at events and conferences across the UK and around the world. The first member and patron of Action for Happiness is the Dalai Lama.
SHAMASH ALIDINA, FOUNDER OF HAPPIER WORLD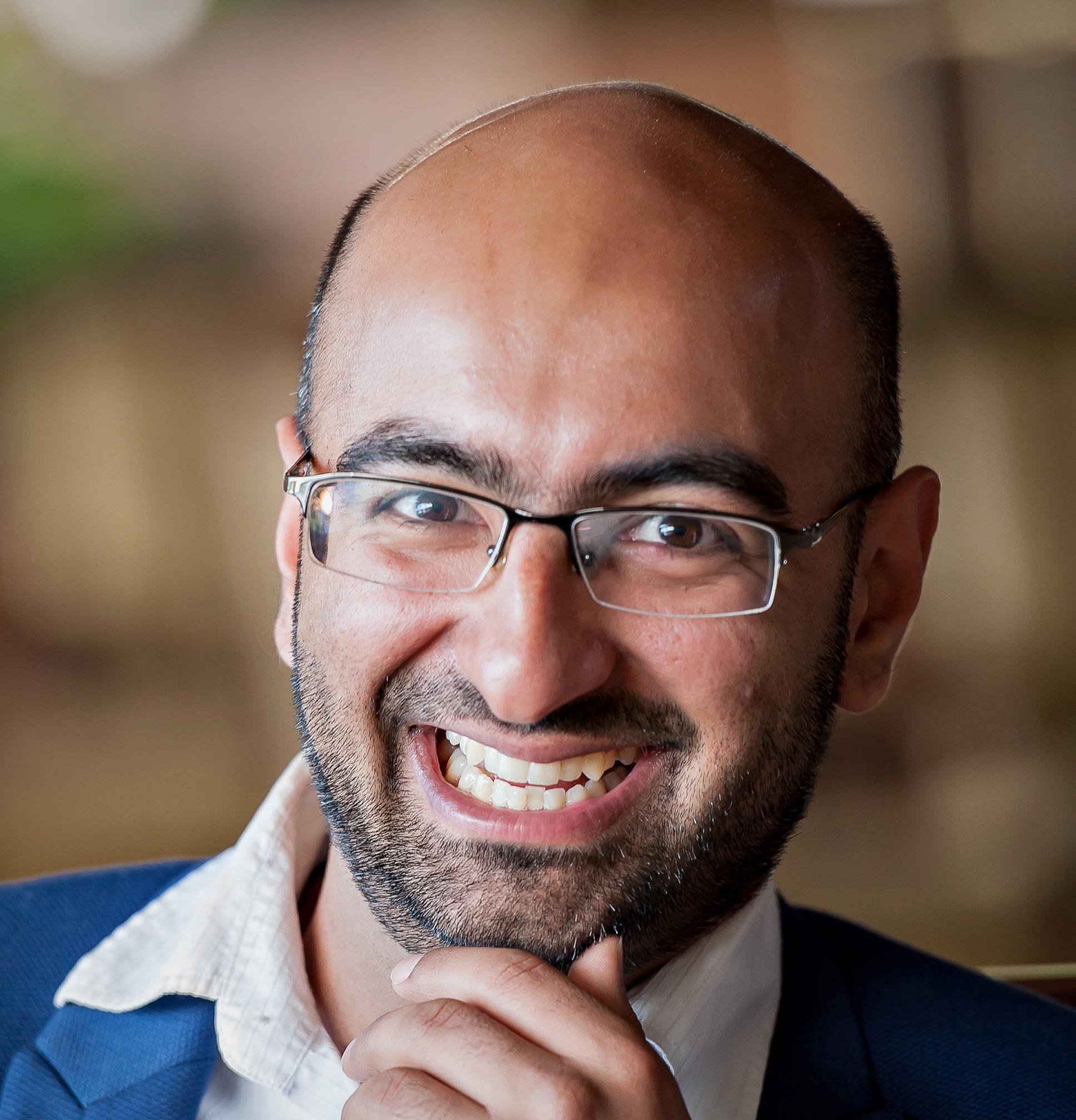 Shamash is a co-founder of the Museum of Happiness  and founder of Happier World Conference. He is a 'Kindfulness' meditation teacher trainer, and has trained in the US with Jon Kabat-Zinn, in the UK at Bangor University's Centre for Mindfulness and with Buddhist Monk Ajahn Brahm in Singapore and Australia. He spent 8 years teaching children meditation, eastern philosophy and science in London. He's the author of seven books on mindfulness including the bestseller Mindfulness for Dummies and most recently, the Mindful Way Through Stress.
See one of Shamash's videos here
 SANDERSON JONES, FOUNDER OF SUNDAY ASSEMBLY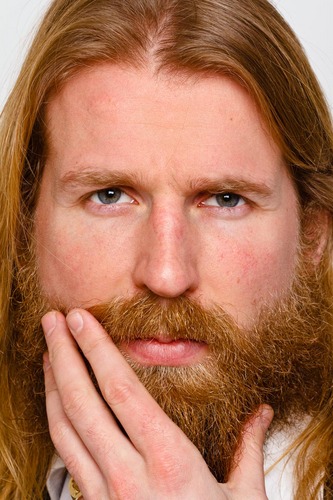 Sanderson Jones is co-founder and CEO of Sunday Assembly, a worldwide network of secular congregations that celebrate the wonderful thing called life. In just 3 years there are 70 communities across the planet. He even holds two world records for the world's longest hug! He'll be explaining how he nurtured such a worldwide movement.
JANNE WILLEMS, FOUNDER OF SEIZE YOUR MOMENTS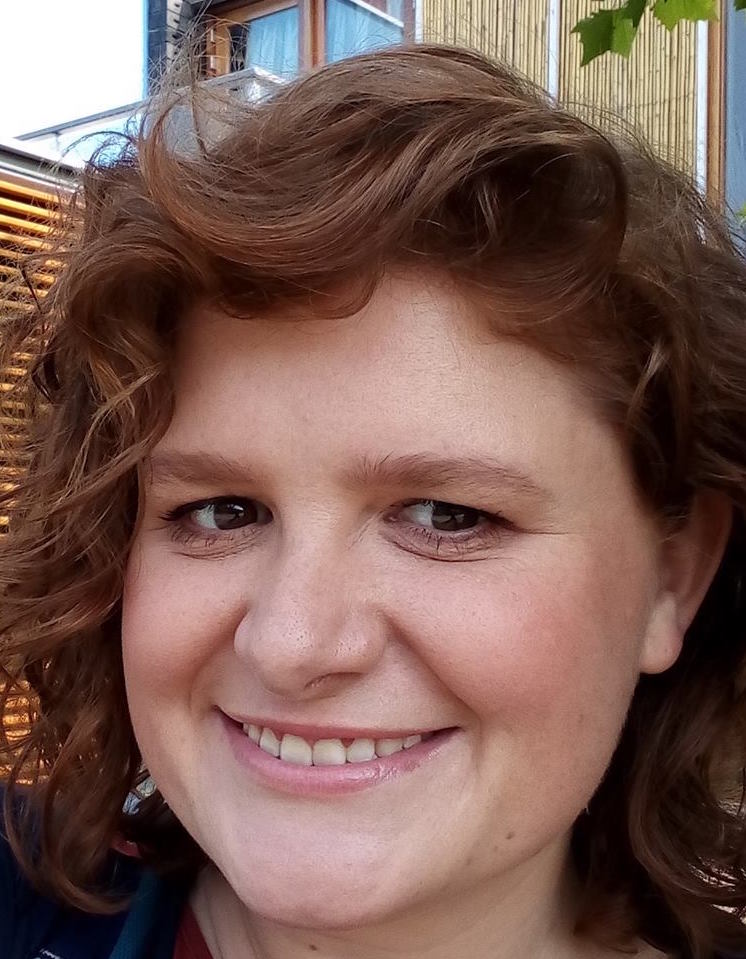 This Netherlands-based trailblazer walks up to strangers and asks everyday people to draw a beautiful moment from last week. They cheer up after such a question and start talking to each other. Since 2010 this world traveler collected nearly 8000 beautiful moments in 28 countries. In order to do this over 500 people helped her. 
Seize your moments is an international social art project by Janne, who collects these beautiful moments from all over the world in order to discover what happiness looks like across the globe.
 VICTORIA JOHNSON, CO-FOUNDER OF MUSEUM OF HAPPINESS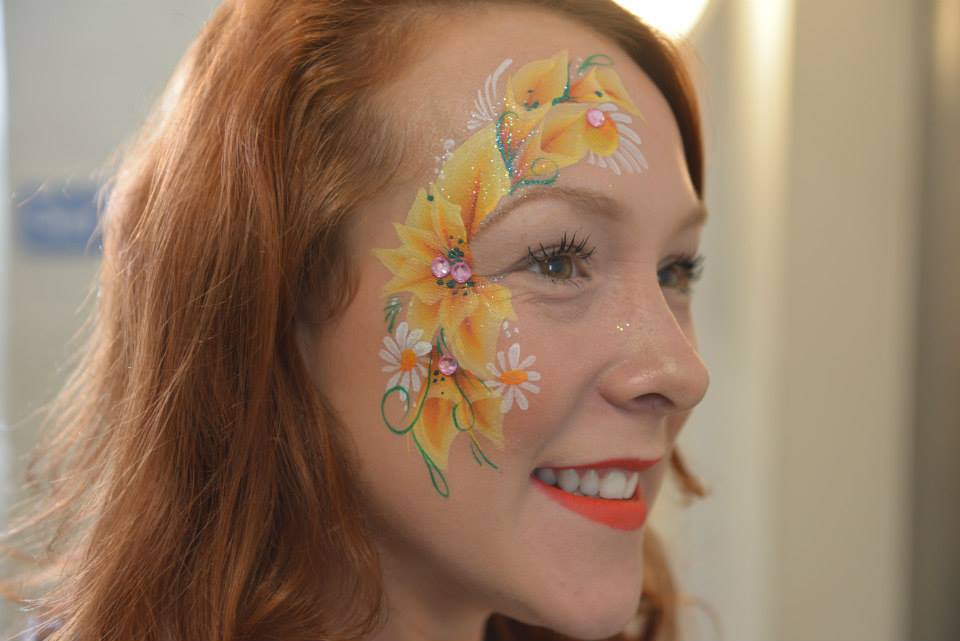 Victoria Johnson is co-founder of the Museum of Happiness and senior mentor at NCS The Challenge. She'll be sharing her journey to finding happiness in her own life, and how she set about turning an idea of a Museum of Happiness into a global movement.
FULL LIST OF EXCITING SPEAKERS ON OUR WEBSITE WWW.HAPPIERWORLDCONFERENCE.COM!
---
Schedule
The conference will start at 8.30am with a light breakfast and we will have a series of high-quality talks in the morning.
After lunch, there will be 3-4 workshops covering topics such as giftivism, compassion, living consciously, gratitude, sustainability and much more.
We will finish the day with a professional managed 'open space' - an opportunity to bring your own topics, start a dialogue and build small communities to explore and take action.
---
Our Partners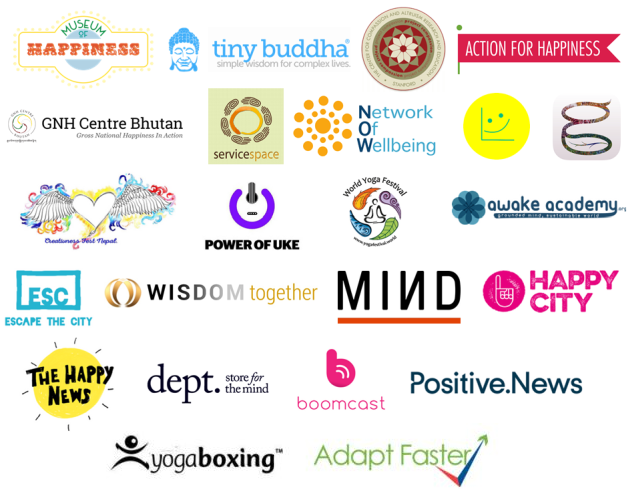 If you'd like to sponsor the event, please contact us at smile@happierworldconference.com
---
FAQs
Is food and drink included?
Yes. Your ticket includes a light breakfast, a finger-food lunch and refreshments throughout the day. The menu is vegetarian. If you have further diatery requirements, please indicate in the comment section when you book your ticket.
What's the best way to get to the venue?

Arundel House is situated in the heart of London, overlooking the Thames. It is moments away from the Aldwych, The Royal Courts of Justice, BBC's Bush House, Kings College, London and the London School of Economics.

The nearest tube station is Temple (Circle and District line) which is right across the street from Arundel House. It is also within easy walking distance of Waterloo, Charing Cross and Blackfriars rail stations.

- From Heathrow Arundel House is 40 minutes by car/taxi or 45 minutes by underground.
- From Gatwick it is 30 minutes by train to Victoria plus an additional 10 minutes by taxi, or tube (Circle and District lines) to Temple.
- From London City Airport 30 minutes by taxi, bus, or DLR/tube.
- Car parking is available at the 240-space NCP car park on Drury Lane. There is also limited on-street parking available in the Embankment area.

Please note that it's firework night in London so there may be some road closure.
What's the disability access?
The building is wheelchair friendly, with a lift serving you to the top floor, where the event is being held.
What hotels do you recommend?

We don't have any specific hotels we recommend. You may want to stay out of central London as it is served well by public transport.
What if I can't afford a ticket?
If you are under 18, a full-time student with NUS card, on state benefits or state pension, you can apply for a limited number of donation-based tickets by filling in this application form (Application now closed). We will be in touch if you are successful. Please only apply if you really can't afford the stardard or early bird tickets - thanks.
Can I volunteer for the event?
Thank you for being willing to volunteer! We love your attitude. Unfortunately, as things stand, we already have enough volunteers. But there may be opportunities at our future events.
---
REFUND POLICY
We offer exchanges, not refunds. Up to 31st Oct, you can exchange your ticket with a friend for an admin fee of £20. From 1st Nov and onwards, ticket exchanges are not permitted.
When & Where

Arundel House
13-15 Arundel Street
WC2R 3DX London
United Kingdom


Saturday, 5 November 2016 from 08:30 to 18:00 (GMT)
Add to my calendar
Organiser
A not-for-profit initiative, created to build communities, exchange ideas and donate to organisations that help create a happier, kinder and more consious world.