Happiness Architect Drinks

Monday, May 27, 2013 from 6:00 PM to 9:00 PM (BST)
Event Details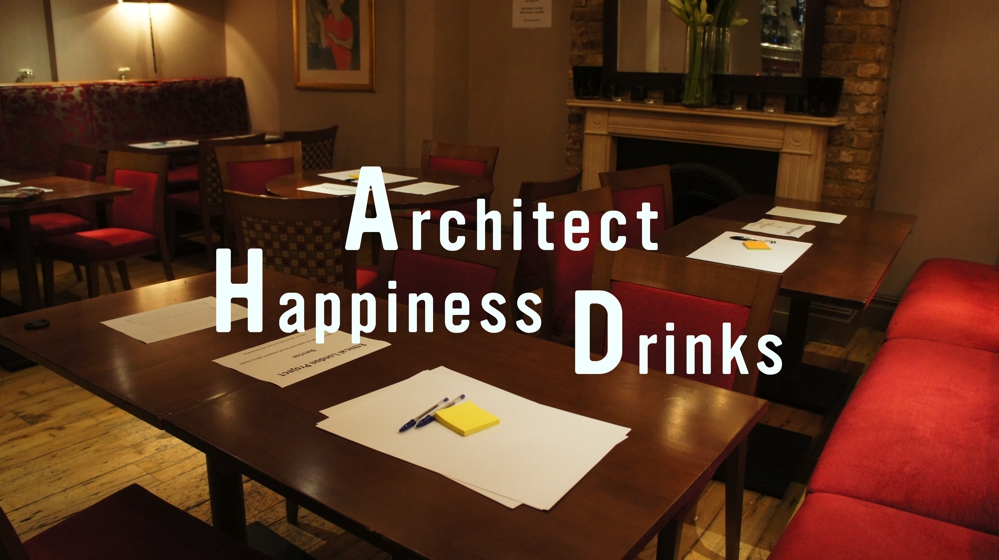 What's Happiness Architect Drinks?
Happiness Architect Drinks is an evening designed for you to meet interesting people and find out more about interesting projects / ideas. Escape the life of doing what you don't like for money, and start doing what you love for happiness. Why not collaborate instead of compete? DIT (Do It Together) is a more innovative and fun way to work!
List of Interesting Projects
1) Liverty London (Live + Liberty)
This is a new co-live & work house project for entrepreneurial students. Students live together, and by having huge living rooms, they run events / workshops / parties, which let students have experiences and connection.
2) Co-Lab London
This is a new theme-based bar in East London. We create the bar where great people meet with other great people. The theme is "Collaboration"!
3) Be Epic
Be Epic is an online platform to unite people towards making their lives epic!
Who Is Happiness Architect?
Happiness Architect is a collaboration design agency with a passion to let people do what they love with like-minded people for happiness. We produce interesting socially-driven projects by facilitating collaborative activities. We strongly believe in the power of social capital to create positive social impact and bring us happiness!
Why Happiness Architect Was Born?
The world is full of problems but our biggest worry is that people are not doing what they love, despite being creative and full of inspiring ideas. Through our experience, we believe that pursuing what we are passionate about leads us to a happy and successful life. Yet, why do so few of us execute our dreams and ambitions? What holds us back?
How Happiness Architect Helps?
We understand that to help people do what they love, we need to offer them with the right support network and confidence to pursue their ambitions. Is money what you need? More skills? No, what you need is a network of likeminded individuals! We help facilitate such a collaboration process at Happiness Architect. We also work with different clients across the globe to kickstart new projects, and create opportunities for you to join! (For more information, check out our website).  
Come and Join Happiness Architect Drinks!
Are you really doing what you love for happiness? Are you ready to start something new you are passionate about? Happiness Architect Drinks is for you to find this chance. Come join the fun and sign up for free : Happiness Architect Drinks
The Happiness Architect Team
When & Where

The Fox Club
46 Clarges St
W1J 7ER London
United Kingdom


Monday, May 27, 2013 from 6:00 PM to 9:00 PM (BST)
Add to my calendar