Happiness in the city: Redesigning Urban Living International Symposium
Description
Happiness in the city: Redesigning Urban Living International Symposium
The Kuwait Foundation for the Advancement of Sciences (KFAS), the UK Department of International Trade (DIT), the Royal Institute of British Architects (RIBA) and the College of Architecture at Kuwait University are delighted to bring this exclusive event to Kuwait City.
The one-day Symposium will bring together leaders in culture, creativity and technology from across the Gulf and UK to explore how the built environment influences happiness and wellbeing. Like many cities in the Middle East, prosperity during the late twentieth century has led to rapid development in Kuwait that fundamentally changed the experience and quality of life of citizens, not necessarily for the better.
Using Kuwait City as a reference, our expert speakers will examine how design and developments in technology can be harnessed to create successful, smart and resilient cities. Through a series of round table discussions, workshops and seminars the event will consider the questions:
What makes a happy city?

How do we define and plan for a sustainable happy environment?

What resources and collateral are required to ensure wellbeing and happiness?
We are thrilled to announce an impressive line-up of expert speakers from the UK, Europe and the Middle East including Peter Murray, past Editor of the RIBA Journal and Blueprint and Chairman of New London Architecture, Reinier de Graaf, Partner at OMA and founder of OMA in Rotterdam and Jo Bacon Managing Partner of Allies & Morrison and Prof Wiel Arets founder of Amsterdam based practice Wiel Arets Architects plus contributions from Buro Happold Engineering, Wafra, Rafael Portillo, Fielden Clegg Bradley Architects, Weston Williamson Architects, The Palladium Group and Arup and specialists from Kuwait University.
Delegates will also have the chance to hear from Dr Adnan Shihab-Eldin Director General of KFAS and HE Michael Davenport FCO, Alan Vallance, CEO of the RIBA and Dr Asseel Al-Ragam, Vice Dean for Academic Affairs, Research and Graduate Studies at the College of Architecture, Kuwait University.
The relationship between happiness and the social and economic success of cities will also be discussed with the aim of providing architects, engineers, developers and city planners with the knowledge and skills to create healthy, happy and sustainable cities for future generations.
Don't miss out on this unique event, book now for what promises to be a fascinating day.


Symposium Agenda
8.30am Registration & coffee
8.50am Delegate welcome
Ian Purser
9.00am Event Welcome
Dr Adnan Shihab-Eldin DG KFAS
HE Michael Davenport FCO

9.20am Introduction / Kuwait context
Alan Vallance CEO RIBA
Dr Asseel Al-Ragam, Vice Dean for Academic Affairs, Research and Graduate Studies, Kuwait University College of Architecture
9.40am Lead panel – Who makes our cities happy and how

Peter Murray (NLA), Reinier de Graaf (OMA), Dr Mohammad Al Jassar (KU) & Sharifa Al Shalfan (Architect) Moderator: Alan Vallance
10.10am Expert workshops briefing
• Rafael Portillo (Artist and Architect)
• Wiel Arets (Wiel Arets Architects)
• Chris Williamson (RIBA VP International)

10.20am Coffee break
10.30am - 11.30am Morning Workshop sessions:
10.30am Culture
Room 1: Rafael Portillo (Artist and Architect)
Room 2: Ricardo Camacho (PROEM Kuwait)
10.50am Creativity
Room 1: Wiel Arets (Wiel Arets Architects)
Room 2: Farah Naz (Buro Happold)
11.10am Technology
Room 1: Chris Williamson (RIBA VP International)
Room 2: Sinéad Magill (Palladium)

11.40am Panel discussion x Audience Q&A
12.00pm PRAYER TIME & LUNCH
1.10 pm - 2.00pm Afternoon Workshop sessions
1.10pm Technology
Room 1: Richard Waterhouse (NBS)
Room 2: Mercedes Gargallo (ARUP)
1.30pm Culture
Room 1: Jo Bacon (Allies and Morrison)
Room 2: Noor Boushehri (Architect)
1.50pm Creativity
Room 1: Hessa Al Bader (WAFRA)
Room 2: David Weatherhead (HOK)

2.10pm Panel discussion x Audience Q&A
2.30pm Coffee break
2.30pm Plenary Outcomes from the day
Moderator: Peter Murray
Reinier de Graaf, Rafael Portillo, Wiel Arets, Chris Williamson
3.00pm Closing Keynote
Reiner de Graaf
Q&A moderated by Alan Vallance

3.50pm Closing remarks and next steps
TBC Kuwait University College of Architecture
4.00pm Thanks & close
Alan Vallance CEO RIBA
4.15pm CLOSE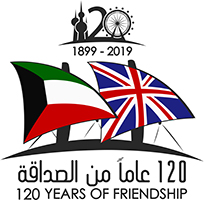 Terms and Conditions
A photographer will cover this event and the images may be used to publicise future RIBA events.
By accepting an invitation or purchasing a ticket you consent to being photographed, filmed or recorded as a visitor attending the event.
Cancellations must be made in writing to events@riba.org. No refunds can be made for cancellations notified within 30 days of the event. To transfer your ticket/s to another individual/s, please contact events@riba.org.
Tickets to be transferred at least 14 days prior to the event. Complimentary tickets are strictly non-transferable.
If the RIBA has to postpone or cancel the event the booker is entitled to a full refund of the ticket price only.
On entry to the event you agree to accept and abide by any venue rules.
The RIBA reserves the right to refuse admission to any ticket holder.
The details you provide will be used in line with the RIBA's GDPR obligations. For information on how we will handle your personal data please see our Privacy Policy
Organiser of Happiness in the city: Redesigning Urban Living International Symposium