Happiness, Success & the Law of Karma - Half-day Course with Guest Teacher...
Description
Happiness, Success & the Law of Karma
Half-day Course with Guest teacher Gen Kelsang Dornying
Sat 18 August | 10am - 1pm
Why are some people naturally happy and successful, while others experience problems and obstacles? Why is it that when we get what we want, we often fail to derive satisfaction from having it? Why is contentment and good fortune elusive, while difficulties arise effortlessly? How can I change this situation?
Buddha gave clear answers to all these questions in his teaching on the law of karma. During this half-day course, Gen Dornying will explain this universal law and how to live in accordance with it. Don't miss this opportunity to learn how to create good fortune and eliminate problems at their root.
ABOUT THE TEACHER
Gen Kelsang Dornying is the Resident Teacher of both Kadampa Meditation Centre Australia and Kadampa Meditation Centre Melbourne. He has been teaching Kadam Dharma in Australia for over 15 years. He is an inspiring and light-hearted teacher of modern Buddhism who makes Buddha's teachings clear, accessible and applicable to modern life.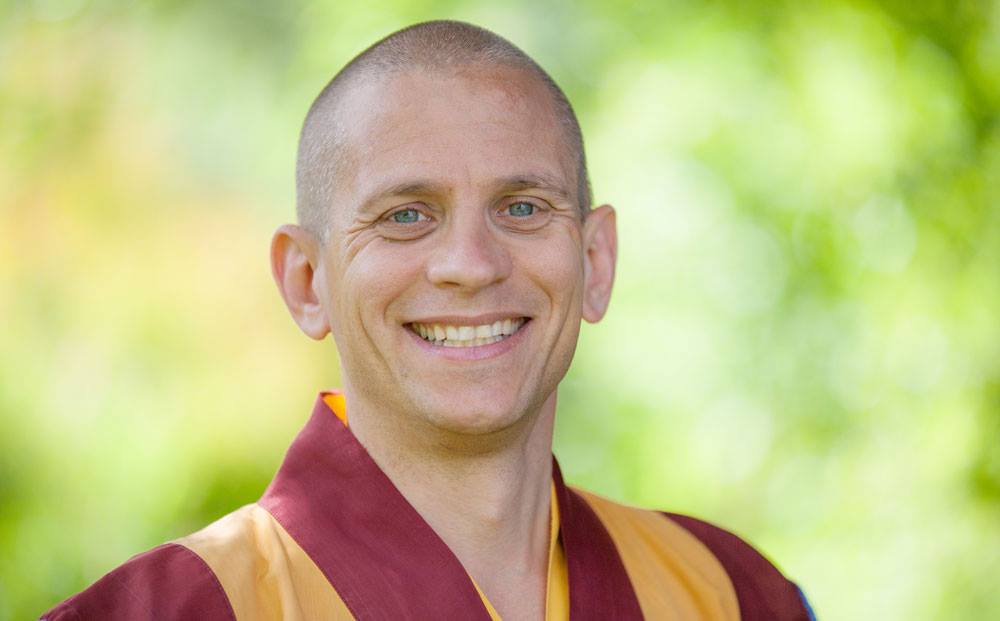 This course is suitable for everyone from complete beginners to experienced meditators.
What will each session consist of?
Each session will include a combination of teachings and guided meditations with an opportunity to ask questions at the end and socialize with like-minded people during the break time.

Do I need to bring anything or wear anything special?
No. All sessions will take place on chairs but there are optional cushions if you prefer to sit cross-legged. You don't need to bring anything else with you, but some people like to take notes during the session, so feel free to bring a paper and pen.

What if I'm new to this?
Everyone is welcome to participate in this course and will benefit both new and experienced people alike. Our reception staff will happily recommend some follow on reading or classes after the course if you are interested.
More questions?
Contact info@kmclondon.org and someone will happily help you with your query.