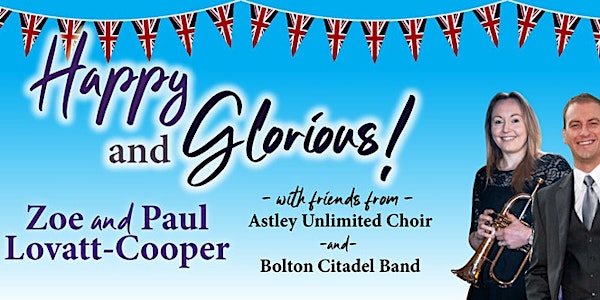 Happy and Glorious! A Jubilee Extravaganza with Zoe and Paul Lovatt-Cooper
Location
The Salvation Army
102 Saint George's Road
Bolton
BL1 2BZ
United Kingdom
Join celebrated musicians Paul and Zoe Lovatt-Cooper and friends for a packed programme celebrating the Queen's Platinum Jubilee
About this event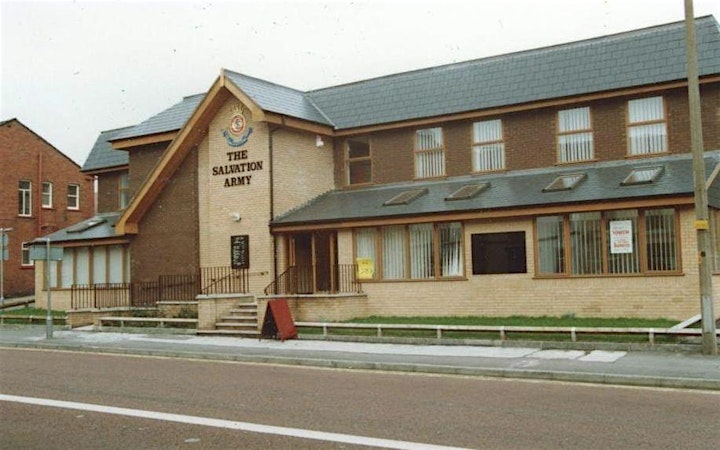 Join us at Bolton Citadel Salvation Army to celebrate the Queen's Platinum Jubilee with an evening full of music, memories and merriment.
We'll be joined by Paul Lovatt-Cooper, a celebrated composer, conductor and percussionist whose musical talents are in constant demand around the world. His composing skills have earned him commissions from various ensembles including the Black Dyke Band, the Cory Band, Brighouse and Rastrick Band as well as renowned soloists such as Brett Baker, David Childs and Owen Farr. His music has been featured on various television shows and many radio stations worldwide including BBC 2, ITV, BBC Radio 2 and Radio 3. Tonight Paul will be showcasing his considerable talents as a percussionist, having performed at the highest level with the Fairey Band and the Black Dyke Band, winning a variety of contests including the British Open, National and European Brass Band Championships.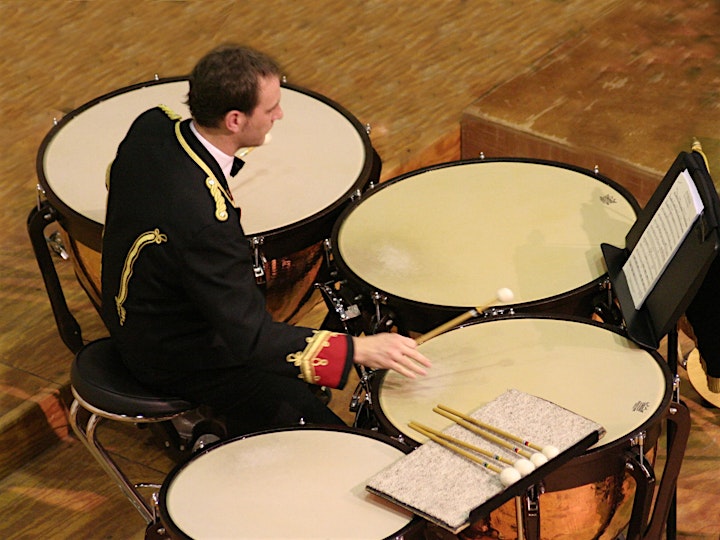 We'll also be hearing from world-renowned flugelhorn virtuoso Zoe Lovatt-Cooper. A lifelong brass musician, attending the learners' group at St Dennis Band from the tender age of 6, Zoe became principal flugelhorn of the National Youth Brass Band of Great Britain. Zoe studied at the Royal Welsh College of Music and Drama and after completing her first year she was awarded the Harry Mortimer Memorial Trust's Brass Student of the Year. In 2010, Zoe joined the Tredegar Town Band and was part of a unique double, winning both the Grand Shield and the British Open in the same year. She joined the Black Dyke Band in 2011 and went on to further success, being crowned Best Soloist with the Stanley Wainwright Memorial Trophy at the British Open in 2014, followed by the prize for the Best Instrumentalist at the National Championships of Great Britain five weeks later.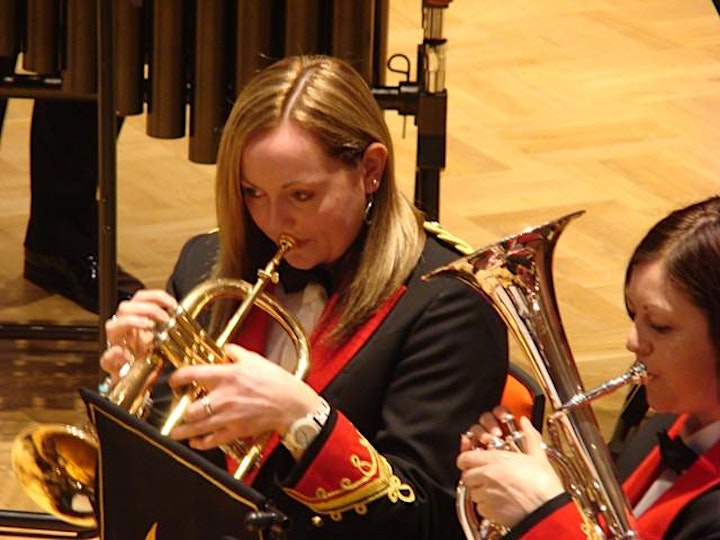 Our third special guests for the evening are Astley Unlimited Choir - an ensemble founded on the ethos that anyone can sing and enjoy themselves while doing it. It is exactly what it says on the tin; a choir without limits for anyone who just wants to sing. Under the effervescent leadership of professional music teacher Sue Stirzaker, the choir has gone from strength to strength, making regular appearances at community events and choral competitions and forging connections between local people. Rehearsals continued during the pandemic via Zoom, helping combat the social isolation of lockdown and keeping people singing. The choir's philosophy is summed up in this quote by Hungarian composer Zoltan Kodaly: "Mankind will live the happier when it has learned to live with music more worthily. Whoever works to promote this end, in one way or another, has not lived in vain."
Our own Bolton Citadel Band will also be performing throughout the evening, our numbers bolstered with members of Astley Unlimited Band - the choir's sister ensemble. The corps band performs a vital role in supporting our Sunday worship - accompanying the congregation in song and playing a musical item to remind us of the message of Jesus.
We look forward to meeting you on Saturday 28th May - our doors will open at 7pm with the event starting at 7.30pm. Tickets for adults are £6 per person. Accompanied children under 16 are free with an adult ticket holder - but we would appreciate a donation which can be made when you make your booking. All monies raised will go towards the work of The Salvation Army in Bolton as we seek to save souls, grow saints and serve suffering humanity.