Description
In this digital age of constant distractions, it's gotten more difficult to stay focused and productive. Seriously, how can we expect to get anything done while being relentlessly bombarded by push notifications? On top of this, many growing companies now encourage employees to work longer hours and multitask. However, recent studies have found that overwork and multitasking ultimately wear us out physically and deplete us emotionally.
Is there a way for companies to prevent burnout by cultivating employee well being?

Hope Bastine, Suki Bassi, and Nick Bloy will explain how practicing mindfulness and wellbeing in the workplace can combat mental health issues, boost productivity and make employees happier.
More about Hope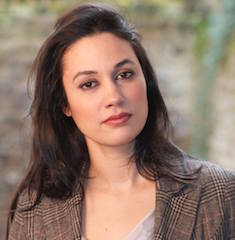 Hope is a game-changing psychologist. In her late teens, Hope joined up with the Red Cross and went to war-torn Bosnia. This experience opened her eyes to the psychological impact of trauma which motivated her to help people in a meaningful, long-lasting way. She studied Neuroscience and Psychology and went on to teach psychology for five years. Following this, she earned a Post-Graduate Diploma in Cognitive-Behavioural Hypnotherapy where she discovered how Mindfulness can cure insomnia. After working for over two years as a CBT specialist at South London and Maudsley on the NHS, she founded her wellbeing company, Fresh Perception.
Hope is a Mental Health Foundation certified Mindfulness Cognitive Trainer who works as a sleep psychology consultant for Simba Sleep and leads mindfulness and welbeing workshops across Europe. She is an event guest speaker (JAN and HR HiBoB) and a sought-after lifestyle psychology expert contributor to leading publications such as Psychologies Magazine, PR Week, The Telegraph, Mi Business Mag, The Sun, Economic Times, Cosmopolitan, The Express, Yahoo Style, Spectator Life, Vogue, Smooth Radio, Workspace, The Debrief, DOSE, to name a few.
More about Suki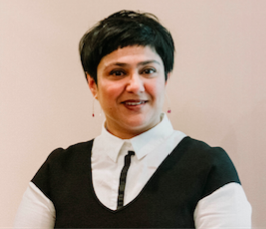 Suki is a passionate advocate for healthy, connected and happy workplaces and at the vanguard of the revolution for a better human experience at work.
With a career spanning the private, public and third sector her achievements include driving global employee engagement improvements at advertising giant WPP to co-authoring the 'Conversations for Change' toolkit for the Desmond Tutu Foundation.
Working across Europe and the USA Suki is helping businesses put wellbeing, happiness and gratitude firmly on the corporate agenda to deliver sustainable results for everyone.
More about Nick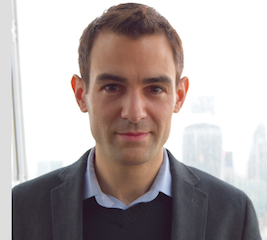 Nick is a former lawyer, HR Business Partner, Coach and the founder of Wellbeing Republic. Having worked in demanding and high-pressure roles in the City of London over a twelve-year period, working 12+ hour days and weekends, he is acutely aware of the impact that negative stress and anxiety can have on cognition, productivity, health and wellbeing - he experienced it himself, first-hand. He uses this personal experience, together with his knowledge of psychology, physiology, neuroscience, human performance and wellbeing, to help others unlock their true potential and help them thrive.
Nick works with organisations across the UK and Europe to deliver wellbeing seminars and programmes that help individuals unleash their true potential. He helps people redefine their relationship with stress and increase their emotional intelligence, as well break through self-limiting beliefs and increase their overall levels of health, wellbeing, performance and success. He does this by providing people with the knowledge and tools to better understand why they do what they do, how their brain works and its interrelationship with the rest of their body.