Description
Hardware for / by Women - changemaking entrepreneurs, 29 Nov
We are running an event on on 29 Nov (17.30 - 21.00) to celebrate the rich female talent that exists within the hardware sector, and products that have been developed specifically for a female market - both at CRL and throughout the wider industry - and shine a spotlight on a number of inspirational entrepreneurs.
The theme of the event will be around changemakers; entrepreneurs whose products have been developed to tackle wider social problems, whether related to health issues, safety, sensuality, the list goes on.
These products have been created with women as the target audience, and shaped by women - we will explore how that informs product development, how they've engaged with their audience and where they see the future of their products.
Speaker include the following (more to be announced):
** latest speaker / compère announced! - Sadhbh Doherty - Product Manager, Tech Will Save Us **
Sadhbh Doherty is a product designer and product manager at Tech Will Save Us and is interested in building fun and accessible products that let kids be creative with their tech.
Joining Tech Will Save Us in 2014 while studying for her MA in Design Products at the Royal College of Art in London, Sadhbh has been with the company since then working on a range of research projects and bringing six Tech Will Save Us products to market.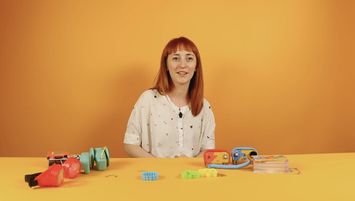 Chakshu Saharan, Ignius -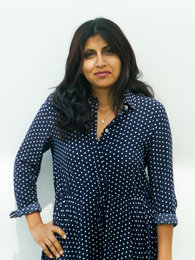 Chakshu
Saharan is the Founder and MD of Ignius. Being an IoT enthusiast,
Chakshu
is passionate about bringing the advantages of connected technologies to address some of the most compelling 'use-cases' primarily in emerging markets – where the need is greater but resources fewer. Ignius' first product aims at addressing the issue of sexual violence by mobilising efficient and reliable help in emergencies.
Before starting Ignius,
Chakshu
worked as a Management Consultant in Europe and Asia for leading multinationals.
Nadiya Siddique, UNA by Stealthy -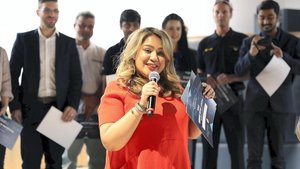 Vitamin D deficiency is a global silent epidemic, the associated health problems include osteoporosis, depression, child birth defects, cancer and multiple sclerosis.
Una by Stealthy is the first modular UV sensor enabled jewellery collection designed to tackle Vitamin D deficiency in women. "Una" is the first collection developed under the Stealthy brand, and is designed with inclusivity, modularity and sustainability in mind. Our goal is to unite women in the quest for better health and wellbeing. The "Una" coupled with the Stealthy Woman lifestyle app is designed to raise awareness of Vitamin D deficiency and facilitate healthy conscious behaviours.
Stealthy is the brainchild of Nadiya Siddique – In 2015, Nadiya lost her academic scholarship and place to study a Masters in Fashion having sustained two broken ankles during a hiking accident later discovering she was critically vitamin D deficient. In 2017, Stealthy was born after months of research and Nadiya's passion to create an innovative product to bring Vitamin D deficiency awareness to women globally. Stealthy won the London College of Fashion / Set Squared Partnership Hackathon in July 2017 and NYU Abudhabi Hardware Launchpad in December 2017. Subsequently, in January 2017, Stealthy won a prototyping grant from WEAR Sustain funded under the EU Horizon 2020 Innovation Action ICT-36-2016.
Solveiga Pakštaitė, Mimica -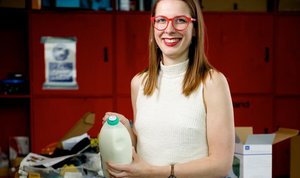 Solveiga is an inventor and entrepreneur with an industrial design background, which makes her obsesses over the tiny things that affect really big things. She specialises in user-centred and sustainable design and is passionate about creating elegant, intuitive and beautiful products that improve the quality of our everyday lives.
She is the inventor of Mimica Touch, a biologically accurate food spoilage indicator that reduces food waste and improved food safety. The product has a granted patent and has been awarded prizes - most recently she was named MIT Technology Review's Inventor of the Year.
Peter Astbury, Grace -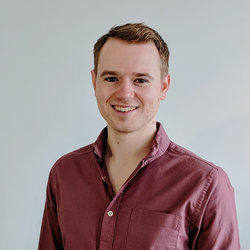 Peter Astbury is a designer and entrepreneur in London, England. Peter's main expertise are in User Experience and Product Design having graduated from Loughborough University in 2017. With a keen interest in business and tech, he created Grace - a smart-bracelet to help women in menopause automatically fend off their hot flushes and night sweats. Peter is currently looking for increased funding to accelerate research and development that will take Grace one step closer to market.