Description
Food and Drink Design
Have you ever wondered why design is so important to creating a food brand? Come and join Hari for her next event, she will be chatting with industry experts about design and why it is such a vital element of a successful food and drink brand.
Along with Hari who runs the UK's most popular Indian food blog, we have a fantastic panel:
Sam Lucking - Hurricane Design
Eddie Stableford - Wonderstruck Brand Design
Tina Warner-Keogh -Warner Edwards
Rupert Parsons - Womersley Fruit and Herb Vinegars
Sam Lucking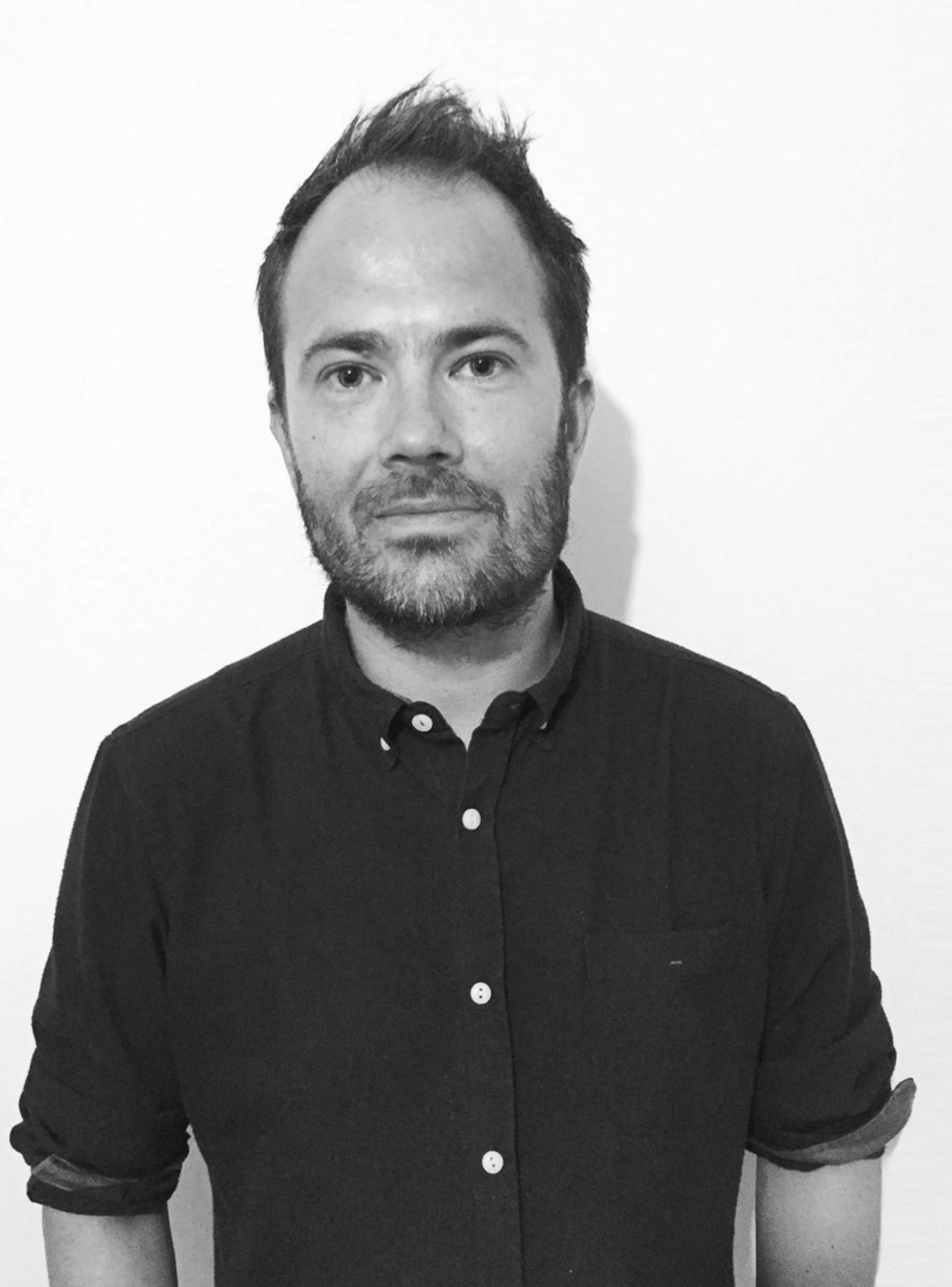 Sam Lucking Hurricane Design Sam has worked with some of the biggest brands on the planet creating innovative solutions that are not only exciting and disruptive, but embrace and build on brand equity. He collaborates with clients big and small and is never scared of pushing the boundaries when it comes to packaging and brand design. "It's more than drawing bottles and boxes all day. Packaging design is about understanding and responding to consumers needs and creating memorable experiences that help deliver and elevate brands" "I like to think that the designs we create at Hurricane, don't shout, they sing."
Eddie Stableford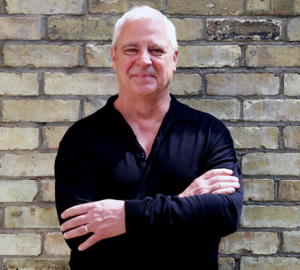 Eddie is Innovation Director at Wonderstruck Brand Design. His 37 years in branding and marketing includes roles at Cogent and McCanns. In 1999, with his passion for food born through his half-Greek parentage, he brought together a team of highly experienced food-centric individuals, with skills spanning research, category insight, ethnography, semiotics, strategy, new product development and packaging design. Today, the business has an enviable food and drink brand portfolio which spans from the multiple-retailers (Tesco, Waitrose, Co-op), through major food manufacturers (Premier Foods, ABF) to entrepreneurial start-ups and emerging brands with whom Eddie has a great empathy as he is passionate about making new brands become success stories. These include Diet Chef, the most successful delivered diet company, Corkers Crisps which is now an international brand just three years from launch and more recently Hey Like Wow, a new drinks concept using innovative cap technology which launched nationwide into Tesco in February this year. During his career he has worked on a vast array of different businesses from major, global automotive clients such as Ford, Peugeot, Rolls Royce Motors and Formula 1racing teams, consumer brands Electrolux, Pioneer and Epson and retail brands including Homebase, Next, Tesco, M&S, Waitrose and Co-op. Eddie now focuses on innovation, using his knowledge and expertise to create compelling brand propositions for a diverse client list in various business sectors across the globe. He has developed a number of unique research techniques which have proved invaluable in identifying real insights and opportunities for success and as a consequence he ensures he is personally involved in all consumer research activity. He also acts as lead consultant on many strategic-led projects. He has given presentations on 'Grey Consumers' at Leatherhead, 'The last 3 feet' at the FDIN, 'Reduce, Re-use & Recycle' in Dublin, Branding for Export' at EEDA and '21st Century Brands' at The Marketing Forum as well as various presentations on strategy, trends and branding. He has also appeared on television and radio as well as in numerous newspapers and magazines including Marketing and Marketing Week where he has provided expert comment. As his wife, two children and colleagues will tell you, his Greek temperament manifests in his loud voice, lots of hand gestures and a love of Mediterranean food and Greek wine of course.
Tina Warner-Keogh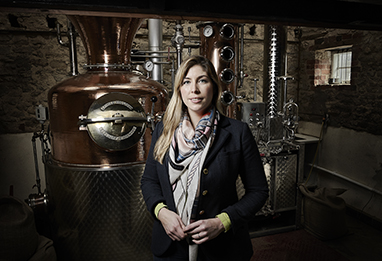 One of the UK's fastest growing craft gin brands, Warner Edwards has pioneered authentic farm-made, hand finished artisan spirits using the springs, hedgerows and botanicals of Falls Farm, located in Harrington, Northamptonshire. Tina Warner-Keogh with her husband Tom have built the brand on the Warner family farm since 2012 – with Tina initially juggling a commute to Mayfair for her job in finance while spending spare time and weekends selling and marketing gin.
Originally hailing from a potato farm in North County Dublin, the then Christina Keogh ('Tina'), was an only daughter to a potato farmer and his wife, and sister to three brothers. Together they built Keogh's Crisps and launched Ireland's first ever National Potato Day – Keogh's is one of the leading potato and crisp brands in Ireland and currently exports to 14 countries across the globe - transporting a 200 year old potato farm to a hugely admired and successful family business.
Tina's first steps outside of Ireland were driven by her thirst for academia. She attended Cardiff University, from where she obtained a BSc Econ (Hons) Accounting & Management degree, following which she was awarded a first-class Master of Business Studies in Finance from University College Dublin's Smurfit School of Business.
An initial post graduate role was with London City based professional services firm, Kinetic Partners (now Duff & Phelps), where she obtained her Charter in Management Accounting (CIMA). This was followed by an investment role at Altius Associates, the global private equity advisory firm, now known as Pavilion Financial Corporation. It was here where her curiosity for investments and business building was honed and developed and after an interim stint bringing this experience back to the potato farm in Dublin, she returned to the private equity sphere as a Director within a Mayfair based private equity fund placement team - a role held while she and her husband Tom put in place the building blocks for mastering silky smooth and original, flavoured gins from his family farm in Northamptonshire
In May 2015 Tina officially came on board at Warner Edwards as an investor and Director. She brought impressive financial and commercial experience to develop the start-up into what is now a serious, highly-profitable company. Currently Tina overseesbusiness strategy, marketing & communications, team development and the financial management of the business.
When not helping to save the world from mediocre gin, or drinking it, Tina balances her work life with an active social life. Between fitness and farm-life, she enjoys cycling and strength training, filling quieter moments with gardening, good food and entertaining friends – and walking the family dog Princess Leia.
Rupert Parsons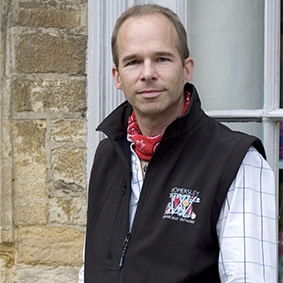 In 2009, Rupert took on the running of the family business, Womersley Fruit and Herb Vinegars in Yorkshire. Since doing so, he has overseen a strategic restructuring of the business as well as rebranding the company image to make the look more inclusive. As well as updating the recipes and overseeing the outsourcing of production, Rupert has enjoyed getting out to many trade and consumer shows to talk about why every kitchen can benefit from using fruit vinegars. And this year, he is doing that (and much else besides) under the hashtag #yearofvinegar. Social media All are: @WomersleyFoods
Ticket price includes a drink.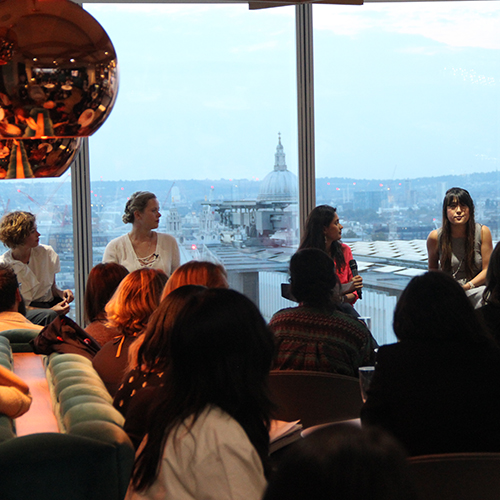 FAQs
Are there ID requirements or an age limit to enter the event?|
Photo ID is required for entry to The Shard
What is the refund policy?
Refunds will be made up until 48 hours prior to the event.
The name on the registration/ticket doesn't match the attendee. Is that okay?
We need to have your correct details in order to register you through security at The Shard
Is my registration/ticket transferrable?
Yes, so long as we are informed 48 hours prior to the event.