Description
Running a Food Blog
Are you a food blogger, enthusiastic cook, love eating and writing? Come and join Hari for her next event, talking about all things blogging. This will be a great event to learn more about starting and running your own food blog, and look at ways of making it work for you.
Along with Hari who runs the UK's most popular Indian food blog, we have a fantastic panel:
Bex Williams - Blogger @holdtheanchoviesplease
Fiona Maclean - Blogger and Freelance Writer
Federica Martin-Leonardis - Literary Management
Tony Rodd - Chef Director at Well Dressed Plates Limited
Thom Eagle - Chef and blogger
Bex Williams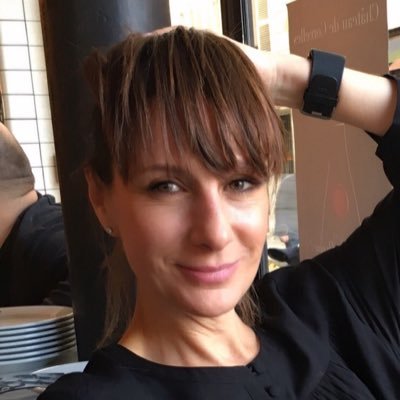 Hold The Anchovies Please was launched by Rebecca Williams, a broadcast journalist at the BBC who was just a little bit fed up with spending all her money on clothes. She now spends it on food and more but writes about her guilty pleasures. She was born and still lives in London and here you'll find things that make her tick from fashion to books with a lot of food and drink in between. It might be worth mentioning she doesn't have children so you'll find that holidays are plentiful, varied and adventurous.
You are very welcome here.
Twitter: @BexWills
Instagram: @holdtheanchoviesplease
http://www.holdtheanchoviesplease.com/
Fiona Maclean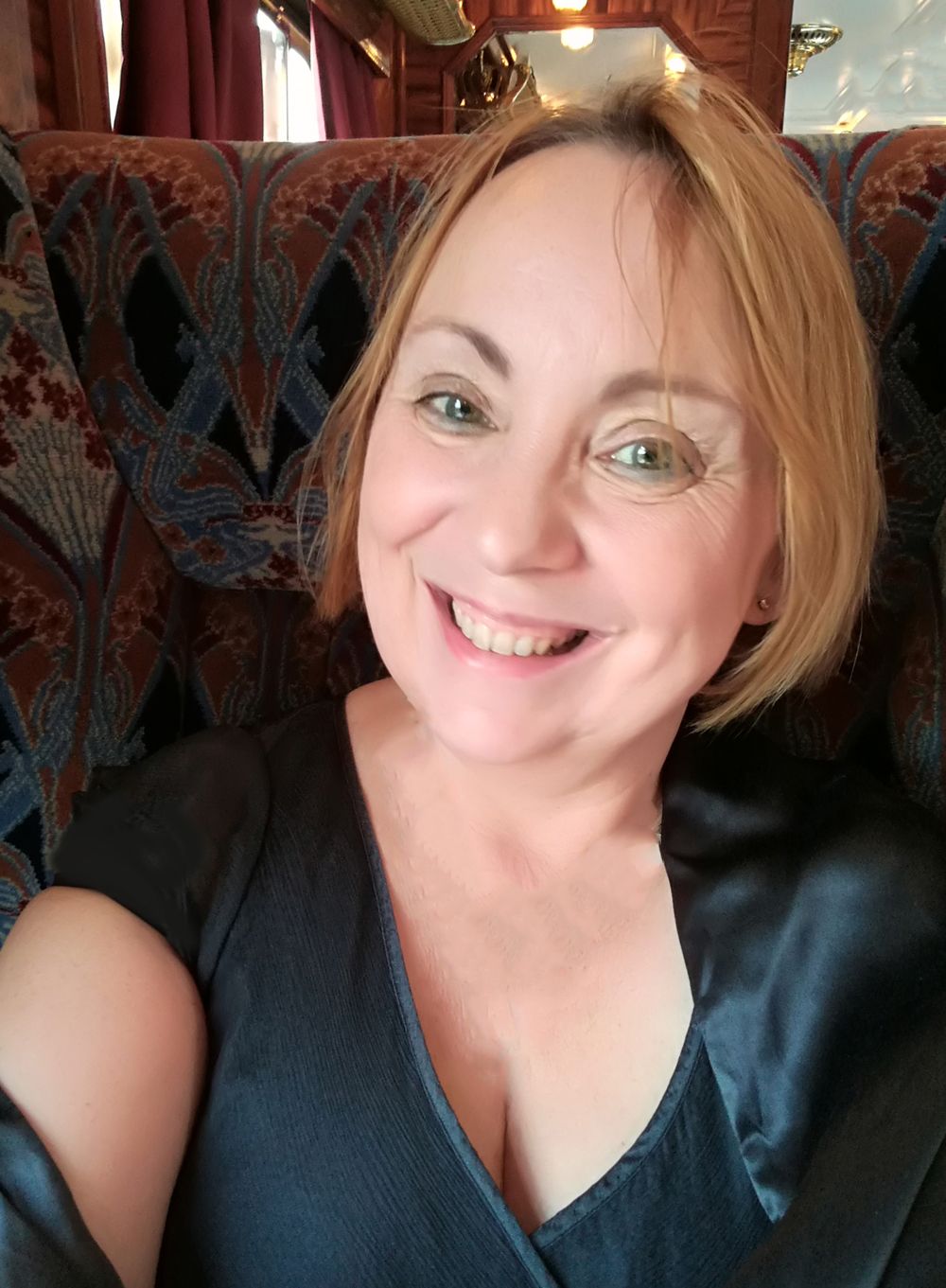 My blogging and freelance writing activity focusses on food and travel. I worked as the restaurant reviewer for MyChicCity and have published travel articles in The Cultural Voyager, A Luxury Travel Blog, Metro and About My Generation. I have print features in magazines such as &London and H Edition.
London-Unattached is my personal blog and was originally started six years ago to give me a hands-on understanding of social media. It is a Vuelio top 10 blog and was listed as one of the UK's top 100 food blogs in Woman and Home, in the category of Travel and Food Writing. The blog currently averages around 30,000 unique visitors a month.
An entrepreneurial self-starter, I have worked in Marketing and Communications for much of my career. My first role was for Kennedy Brookes, a Restaurant, Hotel and Event Management group which at the time owned over forty London restaurants, a number of boutique hotels and an events management business. Prior to establishing a writing career I worked for a number of blue chip companies, including Vodafone and Lloyds TSB. I have an MBA from Warwick Business School.
Federica Martin-Leonardis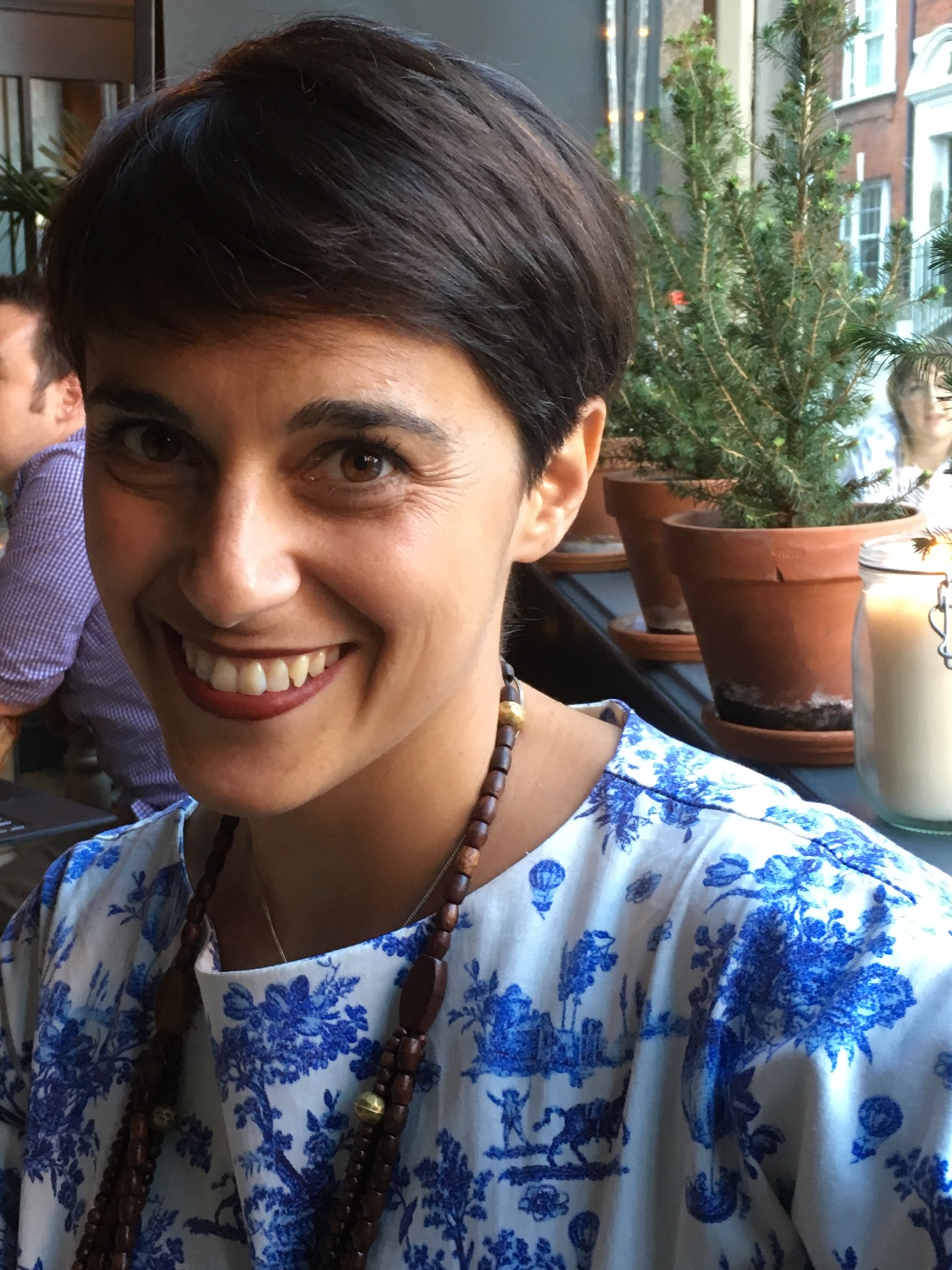 Born and bred in Rome, I came to London on holiday in 2003, fell in love with it and never looked back. My experience in publishing is broad-ranging: it includes four years in the Foreign Rights department at Ed Victor Ltd where I worked with authors such as Nigella Lawson, three years in the contracts department at the Orion Publishing Group, publishers of The Hairy Bikers among others, and two and a half years at Rogers, Coleridge & White Literary Agency, where I represented Eleonora Galasso, authors of As The Romans Do, published by Mitchell Beazley.
In July 2016 I quit my job and set up Martin Leonardis Literary Management.
Food writing and cookery books are a huge part of the list I'm constantly building. I love food. I love cooking, eating and reading about food. I'm looking for new and fresh recipe books with the potential to become classics but also books about food that readers can curl up in bed with. I represent food writers and chefs such as Oliver Rowe, author of Food for All Seasons published by Faber, Thom Eagle, blogger behind In Search of Lost Thyme and head chef at Little Duck in Dalston, Rachel de Thample, author of Less Meat, More Veg and FIVE, and Filipino chef Mae Williams.
You can find me on Twitter @missleonardis and @martinleonardis
Tony Rodd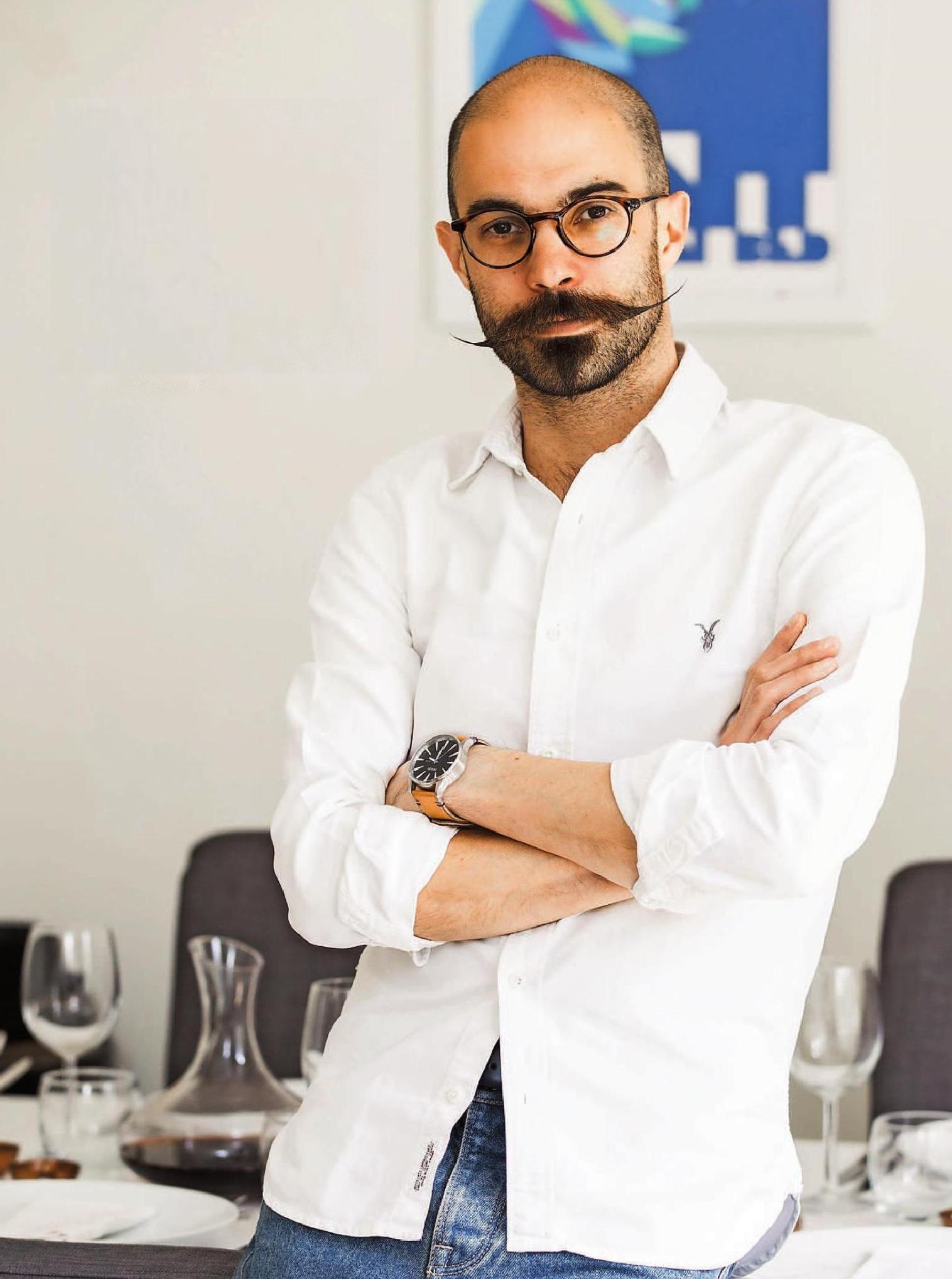 Originally from a Greek-Cypriot family, but brought up in London and Essex, Tony learnt to cook in the kitchens of his mother and grandmother. He spent his youth cooking slow, one-pot dishes reminiscent of the traditional Greek fare you might eat on holiday. Over recent years he was lucky enough to visit some of the top restaurants the scene currently has to offer and became passionate about classic dishes and French food. On entering MasterChef, Tony adapted his cooking style to accommodate the faster cooking times and delicate presentation needed for the show and since has focused his attention on presenting a combination of classic recipes and modern European dishes.
Tony was a finalist in MasterChef and forged a name for himself with his desserts and chocolate work. Dubbed "the master chocolatier" by Gregg Wallace, he has spent his time since the competition honing his skills in the pastry kitchen. Having had success with desserts, Tony found a fondness for chocolate work and has been creating stunning puddings that wow both the eye and the palate. He takes traditional flavour combinations and plays with texture and presentation.
Since finishing the show, Tony has set up a private catering business cooking dinner parties for clients in their own home. He is also involved in a number of dining clubs and events across London and the UK and is prolific on the food festival scene. Working on setting up his first restaurant, Tony is currently planning a Modern British dining room with Scandinavian influences in the heart of Blackheath. He has found a site and assembled a team and is now looking for funding to realise the project.
Tony's first book, "well dressed plates" is designed for the home cook looking to create restaurant style dishes in their home. It is due out in 2017 and will be followed swiftly by a book of restaurant dishes arranged seasonally and designed by him and his team. You will find Tony on a number of TV shows across the various networks, cooking locally sourced produce and advising on food ventures across the breadth of the UK. He also works closely with the Fairtrade Foundation and has spent time in Africa working with their farmers and producers.
Thom Eagle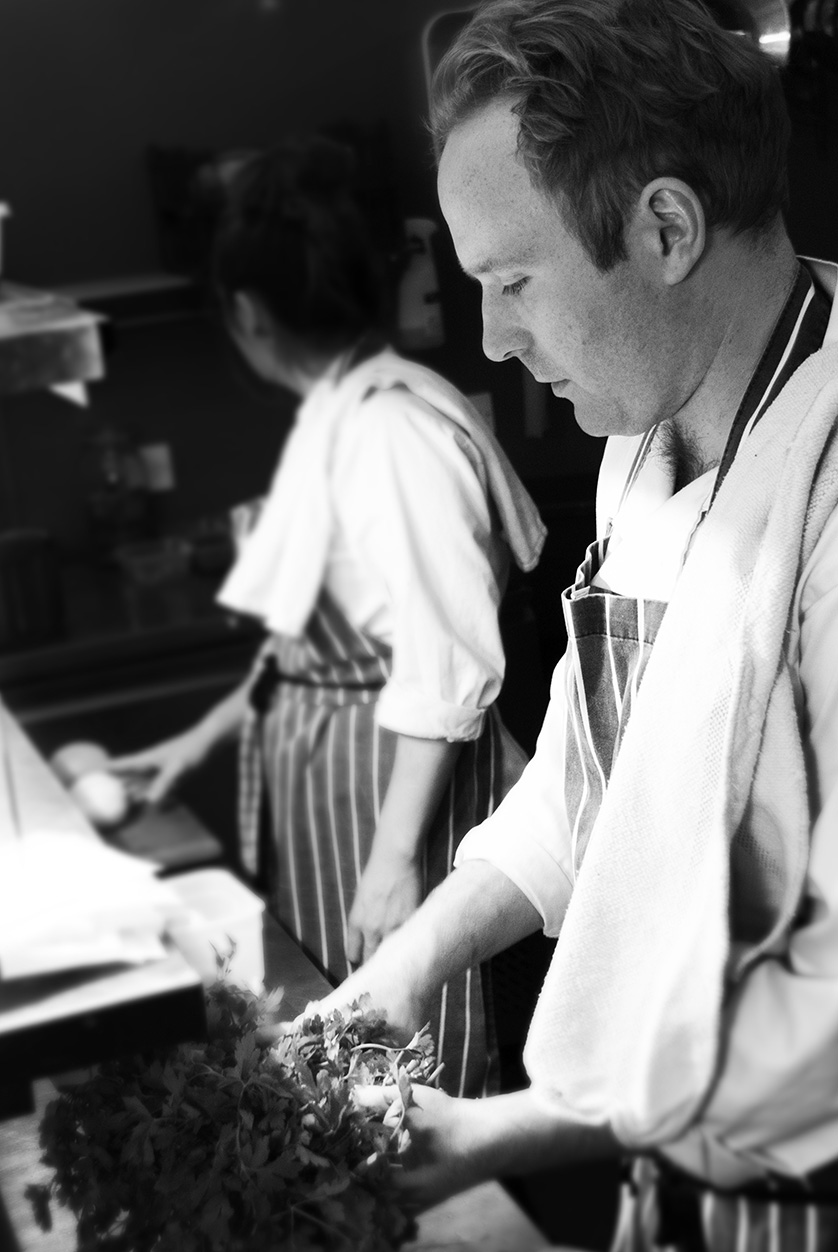 Thom Eagle is the writer behind the blog In Search Of Lost Thyme, a favourite among food professionals such as Olia Hercules, Diana Henry and Bee Wilson. Recently he has been headhunted by Clare Lattin and Tom Hill, the team behind the restaurants Ducksoup and Rawduck, to be the head chef at their newest restaurant, Littleduck| The Picklery which will open in Dalston in later this summer. Thom has contributed to the Voices At The Table project and he's part of the 1,000 Cookbooks project. His blog, Thom was one the finalists for the YBFs awards in the category for Fresh Voices in Food Writing. He's on Twitter @thomeagle and on Instagram @thomeagle
Ticket price includes a drink.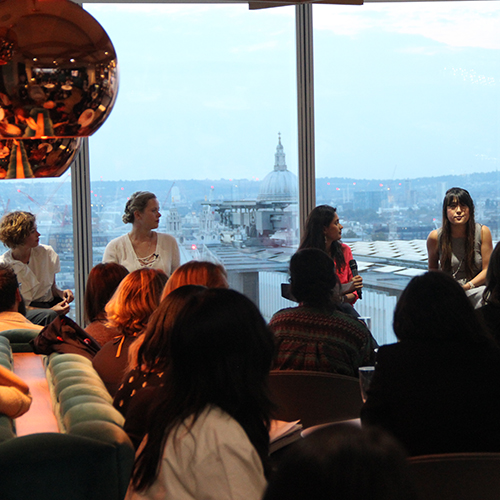 FAQs
Are there ID requirements or an age limit to enter the event?|
Photo ID is required for entry to The Shard
What is the refund policy?
Refunds will be made up until 48 hours prior to the event.
The name on the registration/ticket doesn't match the attendee. Is that okay?
We need to have your correct details in order to register you through security at The Shard
Is my registration/ticket transferrable?
Yes, so long as we are informed 48 hours prior to the event.