Social Entrepreneurs of Haringey Celebration - IN PERSON Closing Showcase Event
About this event
In celebration of the business support taking place during Haringey Global Entrepreneurship Week 2021, 4U2 News Mag invite you to join us for the close of the week. This event will celebrate those running and interested in social and environmental impact enterprises and entrepreneurs in the borough.
The event will feature:
local food and beverage
networking and entertainment
a panel discussion: business as usual?
a chance for local business to share their upcoming work and how others can get take part or support local enterprises.
In addition to hosting a range of social and environmental impact founders, we invite residents, creatives, and other local business owners to join, share and connect on the social as well as environmental topics and issues affecting businesses, residents and communities in Haringey.
Panel discussion will feature:
The event will also celebrate those that took part in the recent Social Impact Good Economy Recovery Plan programme lead by Defy Doom Business School earlier this year.
UN Cop26: We will also host a segment delivered by a local green business with energy auditing and green consulting for aspiring entrepreneurs to implement strategies to reduce their carbon foot print.
This event is being organised by Haringey social enterprise 4U2 Newsmag with support from Haringey Council and Haringey Start-ups in London Libraries.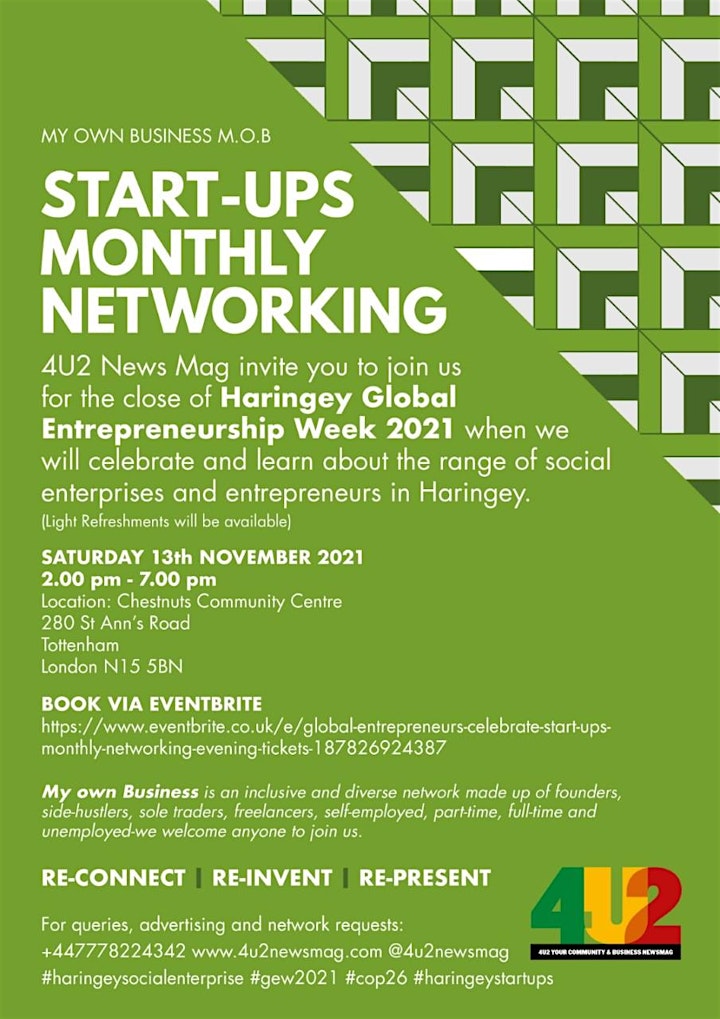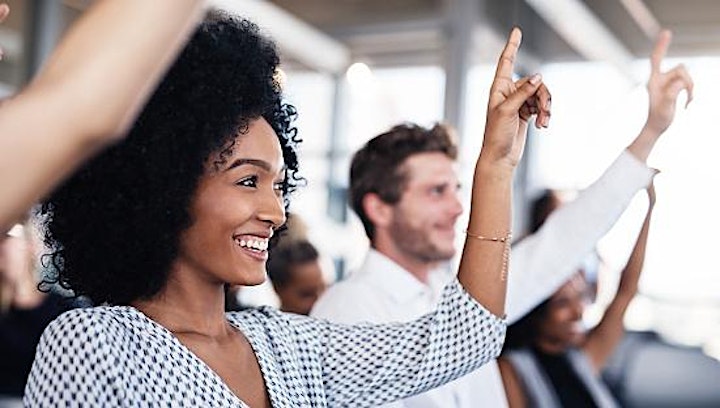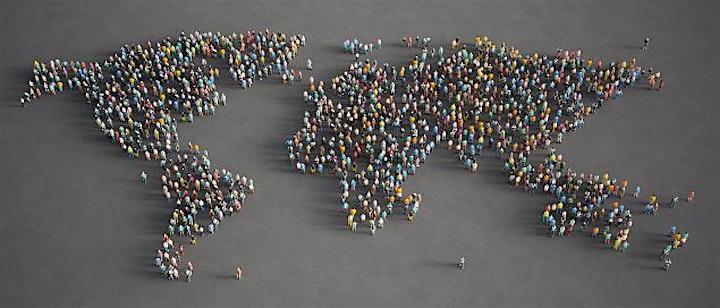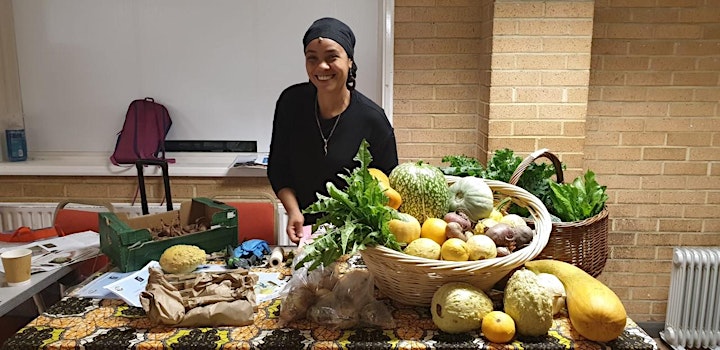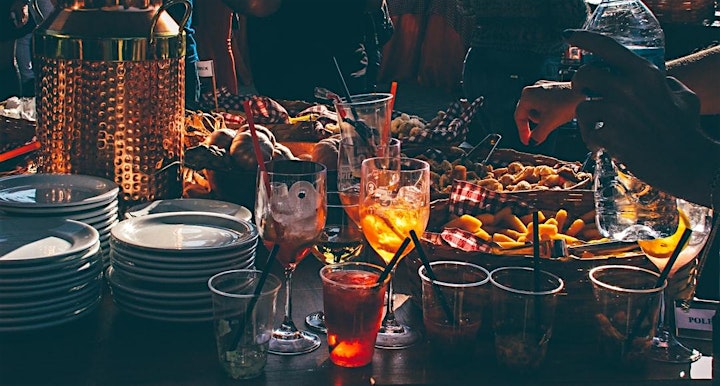 Organiser of Haringey Global Entrepreneurship Week - Closing Celebration
4U2 community & business E-Newsmag has a cosmopolitan outlook and reach an audience who wish to make a successful and fulfilling life for themselves in their communities.
Education and Economic independence along with family matters, beauty health and wellbeing, fitness, travel fashion.
Lively and informed debate and comment.
We have an open forum expanding horizons and hopes for everyone from all backgrounds to voice that which pleases them , angers them hurts, offends, or inspires them which they can share with the business community.
We provide a platform for Entrepreneurship to flourish by way of networking, advertsing, marketing their businessess by M.O.B (my own busniness) interactive businessess club.