Event Information
Refund Policy
Contact the organiser to request a refund.
Eventbrite's fee is nonrefundable.
About this Event
Harmony in Health Workshops
Natural Exercise
It's exercise, but not as you know it!
The word "exercise" might conjure up images of the gym, jogging or push-ups, but we are searching for fluidity of movement, connecting mind and body, and cultivating energy, so we have invited three of our growing team of international experts to give taster sessions in different approaches to finding inner harmony.
When? Sunday 6 September, 11am (British Summer Time)
Where? Zoom (download here)
How Much? Tickets are £6
What is Natural Exercise? We are exploring different ways of using exercise and movement to enhance and develop health and wellbeing. Each individual needs to find a regime which is suitable for one's age, level of fitness and even type (see Elemental Human Types: an essential guide to knowing oneself).
An exercise in Natural Movement
with Anne Andenaes
How do you move in your natural space?
As our modern over-organised automated society and lifestyle has developed, we have increasingly become inhibited from moving fully with ease, poise and agility. Our mind, body and soul feel the burden. Let's rekindle our natural movement patterns through practice, awareness and focus.
We are born to move. We are a part of the natural world and we are created to move in tune with nature - not apart from or in opposition to it. In this session we will explore how to move with ease and grace - helping to release inner and outer tensions in body and mind - using simple, often micro movements, as well as wider-dimensional movements: exercises to enhance tissue tone for strength and balance and movements to release rigidity.
As these elements unite in harmony, rhythm and flow will be allowed to return to our systems.
(Please wear comfortable, loose fitting clothes to move in. No shoes.)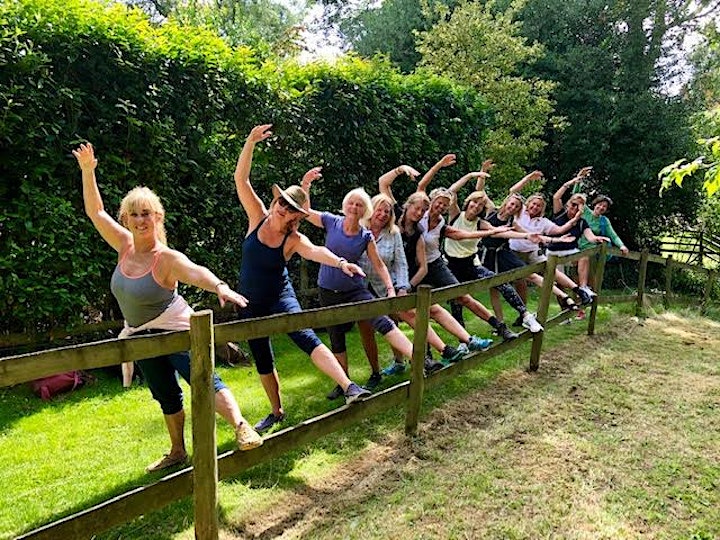 About Anne
Anne, now living in Norway, is British born and educated in teaching swimming, physical education, Holistic Pilates and Natural Movement based therapy.
She is also an International Federation of Aromatherapists teacher and therapist, and practices reflexology.
She has studied Rudolf Laban, Lullu Schweigaard and Lotte Berk methods and is currently studying the work of Bonnie Bainbridge, finding it integrates well with her views and methodology.
In her youth she swam for Britain and Wales and is well-used to the rigours, injuries and disharmony of one sided mechanical training and exercise.
The methodology she has developed over several decades is based on her own experiences, research and studies of movement and exercise which follow a natural, individual approach to movement - inspired by movement forms in nature, and through our own different life experiences.
Anne teaches movement to all categories of people; children and adults of all ages and backgrounds - including sportspeople, and those who find movement and exercise difficult due to health issues. In other words, Natural Movement for everyone!
_______________
Medical Qigong
with Gina Mela
Being both numerous and adaptable, the techniques of Medical Qigong can be used in many different areas.
The underlying principle is that in order to be healthy and happy we need to have a free and full flow of vital energy in the body. The main energy pathway is the back, the spinal cord, which is intimately connected to the nervous system - therefore the practice can only start from the back; a patient and silent journey inside the deepest part of our body.
In today's session you will learn simple and yet very effective exercises to:
deeply feel and open your back
create more space between each vertebrae
activate the flow of energy along the entire spine to reach the top of your head
energise your internal organs, viscera and your brain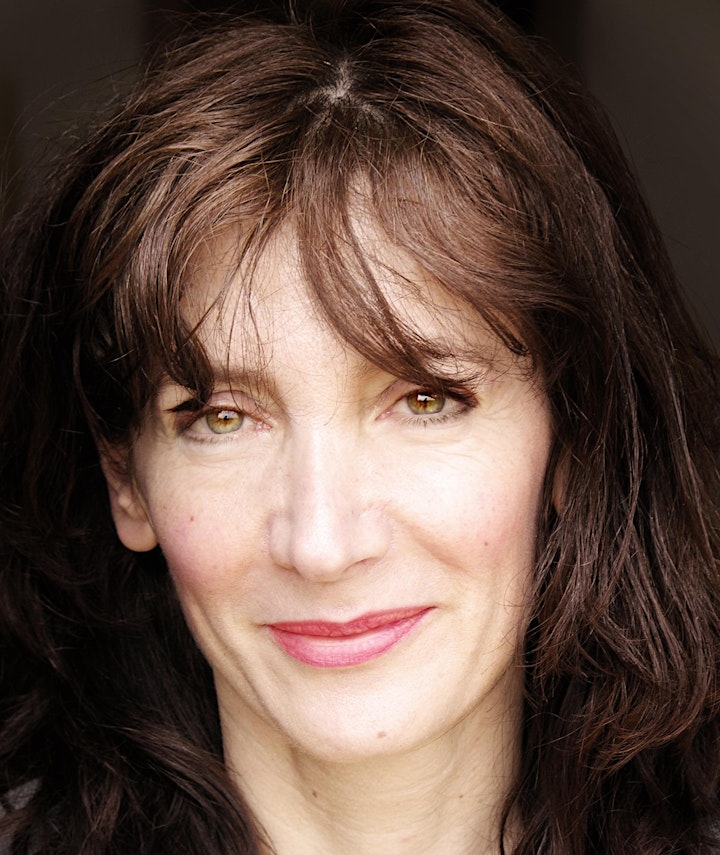 About Gina
Gina works as a Traditional Medicine Practitioner, Medical Qigong and Therapeutic Taijiquan teacher at NovaMed Medical Clinic in Sanremo, Italy.
At the Hesperia Clinic in Bordighera and Sanremo she is using Medical Qigong to help patients with neurological diseases.
She has also been part of a pilot project using Medical Qigong for cancer patients at the National Institute for Cancer Research (IST) in Genoa.
Since she was very young, starting with yoga and then Taiji and Qigong, Gina has researched and developed the connection between energy, body, mind and emotions. She has taught different groups; dancers, actors, golf players, CEOs - and is also using Taiji and Qigong with groups of blind people, children with Down's Syndrome and MS patients.
______________
Song and Movement
with Sara Khoroosi
Music, pulse and movement have been an integral part of life from ancient to modern times. The natural impulse to move to sound starts in the womb and if allowed can last a lifetime. If this instinctive response to music can be encouraged within us throughout our lives, then we open up the possibility of a more harmonious mind-body connection. In this workshop we will have the opportunity to explore this inner connection through the learning of a traditional Swahili folk song.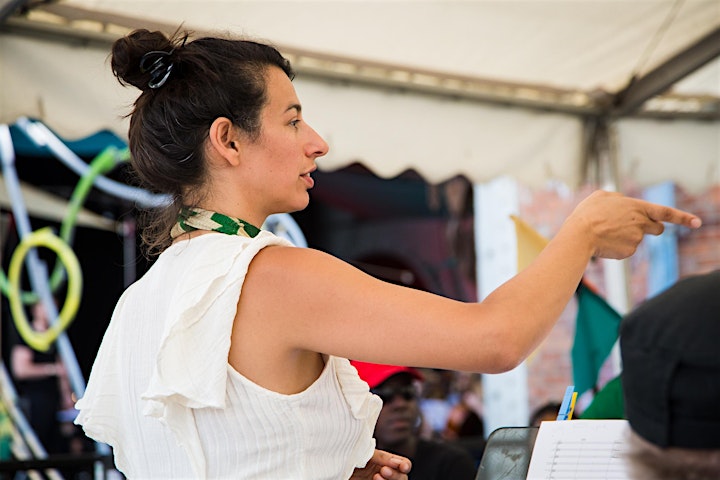 About Sara
Sara Khoroosi is the Alexander Technique Teacher for The Actors Centre (Covent Garden); DLD College, Music and Drama Department (Westminster); The Suzuki annual residential Strings at Ascot, and a Teaching member of The Alexander Technique Centre in Covent Garden.
She is also a professional musician (Violin and Vocals), performing regularly with flamenco-jazz fusion band Clandestino, and recording with a number of contemporary composers. Sara also works as a music workshop leader for vulnerable groups such as unaccompanied asylum seekers, refugees and children with disabilities. She is currently the Co-Musical Director for the I Speak Music Orchestra and the award-winning Orchestra of Unlimited Potential. Sara has always had a keen interest in dance and movement having founded the Dance group Mambo Central, stemming from her studies in Vernacular Afro Cuban approaches. She now combines her knowledge and passion for music, movement and health, inviting us to explore these connections together.
_______________
Harmony in health means:
Cultivating and maintaining health rather than focusing on diagnosing and trying to cure disease
Gentle compassionate and natural interventions that nurture the whole 'environment' in a person, and enhance natural rhythms, rather than interventions that are imposed mechanically and one-dimensionally - regardless of consequences
Promoting interaction between and balance of mind, body and spirit
Join Us!
We want to grow a team of experts to increase awareness of harmony in health ideas and bring them into the community in a practical way. Contact us if you would like to be involved!
Date and Time
Location
Refund Policy
Contact the organiser to request a refund.
Eventbrite's fee is nonrefundable.