Harnett's Oils are pleased to offer a tour of how their oil is produced from seed to being drizzled over a salad. The tour includes tastings
About this event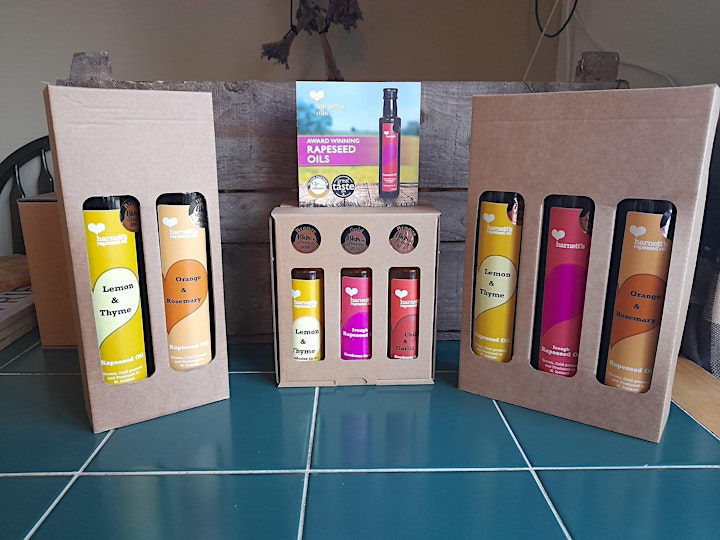 The Harnett family live on the Waring Estate in Waringstown, County Down. The farm over the last 300 years has grown a number of oilseeds particularly Linseed predominately for its fibre to make linen. In the last 20 years the family have continued to grow oilseeds but diversified into creating a range of oils for food purposes such as Hemp oil and Rapeseed Oil.
Please join us for a tour at the Waring Estate with a family member explaining our diversification journey from growing our oilseeds to producing our award winning oils. We explain the benefits of the oils and also offer tastings.
It is also possible to purchase a lunch ticket from 1pm on the day in question for after the morning tour or before the afternoon tour. It is also possible to book for a tea ticket an hour before each tour or for straight after the tour provided.
COVID-19
In light of COVID-19 we at Harnett's Oils are following all current government guidelines and all measures are being taken to ensure your comfort and safety.
What to bring
As you will be on a working farm please do dress appropiately with covered shoes or boots and coat if it rains. The majority of the tour will be outside but please bring a facemask for when we are indoors.
No dogs or other animals are allowed on the tour.