Art workers Jade Montserrat, Cecilia Wee & Michelle Williams Gamaker reflect on the 1 year since calling for anti-racist structural change.
About this event
Harsh Light: Jade Montserrat, Cecilia Wee & Michelle Williams Gamaker
Wednesday 5 May, 7 – 8:30pm
Online (via Zoom)
Free & open to all
Accompanied by BSL interpretation
We are very excited to present our eighth Harsh Light session to you in May.
Our webinar series Harsh Light was introduced in September 2020 after a few months' programming pause at Bloc Projects. A conversational space for practitioners and publics alike, the webinars serve a number of important functions during a particularly difficult year: for critique and restoration, for 'going public' with the ways we work as an organisation.
In each session, we invite two or more speakers to talk about their practice in relation to arts funding structures like Arts Council England (ACE) and the interrelated crises of health, environment and social discontent.
Bloc Projects wants to keep growing this platform as a place for regular reflection on the state of the art worlds around the UK and how we shape and understand them in such uncertain times. In 2021, Harsh Light will be spaced out to a session every two to three months. We hope that this will give each webinar the room to breathe and be more closely considered. As with 2020, we will continue to question the ways in which the four ACE investment principles (inclusivity and relevance, ambition and quality, dynamism, and environmental responsibility) affect our practices, as well as how we situate our work and lives in the complicated contexts of 'now'.
-
For our second webinar this year, we welcome Jade Montserrat, Cecilia Wee and Michelle Williams Gamaker in conversation. They co-wrote 'We need collectivity against structural and institutional racism in the cultural sector' with the collective contribution of many UK arts workers in June 2020, a widely circulated essay that called for 'a restructured cultural landscape'. Since it was published, the authors have been inundated with offers of help and requests to speak, far exceeding their capacities to respond or 'to hold it all'. A year on, what state are the art worlds in up and down the country? And how might we — beyond the speakers and extending to those of us in 'solidarity' — make it so that there can be shared ownership of this restructure?
-
About the speakers
Jade Montserrat
Jade Montserrat is an artist based in Scarborough, England. She is the recipient of the Stuart Hall Foundation Scholarship which supports her PhD (via MPhil) at IBAR, UCLan, and the development of her work from her black diasporic perspective in the North of England. Jade works through performance, drawing, painting, film, installation, sculpture, print and text. Recent commissions include the 24-hour live performance Revue at the SPILL Festival of Performance (2018); a solo exhibition at The Bluecoat (2019) that toured to Humber Street Gallery (2019); and Art on the Underground, Winter Night Tube cover (2018). Iniva and Manchester Art Gallery have commissioned Jade as the first artist for the Future Collect project (2020).
Dr Cecilia Wee
Dr Cecilia Wee is a London-based independent curator, educator and agitator, addressing equity, precarity and infrastructures for art and social action, working with experimental sound, performance, visual practices. Cecilia has edited books, curated exhibitions, events, workshops and led research with organisations including Akademie der Künste Berlin, Furtherfield Gallery, Heart of Glass, Paju Typographic Institute Korea, Resonance FM, Sound and Music, and Tate. Previous roles include Head of Artist Development, Artsadmin and Chair of the Live Art Development Agency. She is a Visiting Lecturer in Visual Communication at the Royal College of Art and founder of tdwm studio.
Michelle Williams Gamaker
Michelle Williams Gamaker is an artist working in moving image. She interrogates cinematic artifice, deploying characters as fictional activists to critique the imperialist storytelling in 20th-century British/Hollywood studio films. Her work screened at BFI FLARE LGBTQ+ Film Festival (2017), BFI's LFF Experimenta (2018) and is in the Arts Council Collection. She is joint-winner of Film London's Jarman Award 2020, which toured to LUX Scotland, Nottingham Contemporary, g39, Spike Island, Towner Eastbourne, Whitechapel Gallery, The MAC and AEMI. She is recipient of the Stuart Croft Moving Image Award 2020 and a Decolonising the Archive Research Residency 2021 (UAL Decolonising Arts Institute).
The webinar will be recorded and available to view via our website following the event.
This event is free but booking is essential.
A link to attend the online event will be sent via email following registration.
This series of events have been generously supported by The Arts Council England.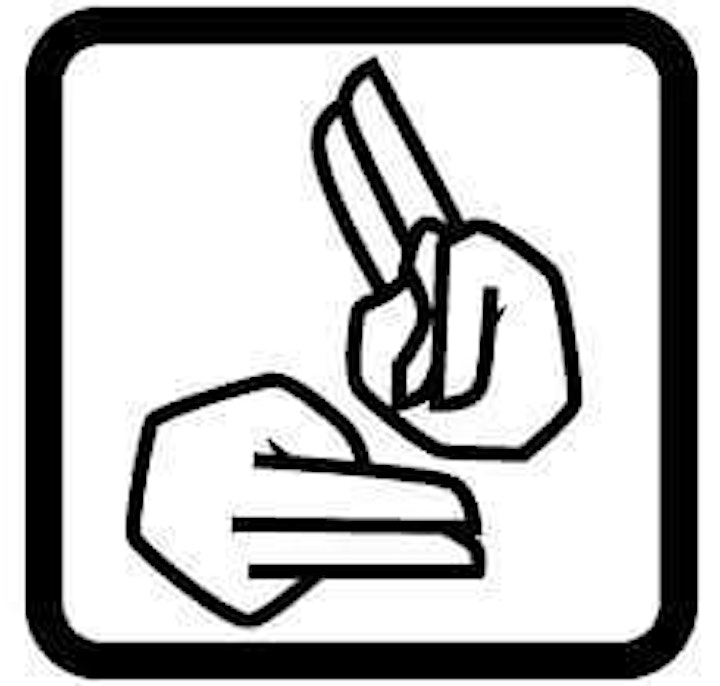 Organiser of Harsh Light: Jade Montserrat, Cecilia Wee & Michelle Williams Gamaker
Established in 2002, Bloc Projects is a contemporary arts organisation in the centre of Sheffield.
Bloc Projects is a not-for-profit creative organisation with educational and charitable aims.
We support artists at key stages in their careers through an acclaimed contemporary exhibitions programme.
Our free public programme of talks, heritage projects, workshops and events supports the creative professional development of the local community, promoting diverse creative career pathways and providing generous opportunities for participatory learning, meaningful arts engagement and skill development.
As an organisation we continue to work with other local art organisations, universities and charities to ensure our educational activities welcome a diverse and intergenerational demographic.