Harwell: Accelerating Healthcare Innovation

Wednesday, 21 September 2016 from 10:00 to 15:30 (BST)
Event Details

Harwell: Accelerating Healthcare Innovation
This event is now full and registration is closed but a webcast is available from 10.00 - 12.00 at
www.stfc.tv
Username: Harwell
Password: User2016
On behalf of the Harwell Campus and its partners, I am delighted to invite you to a one-day event with a vibrant programme of keynote speakers, highlighting how the rapid advancement of knowledge of the physical world is addressing urgent problems in Healthcare and Life Sciences.
The plenary sessions will address key themes such as 'environmental exposure and human diseases', 'drug discovery' and 'ageing', introduced by a keynote address from Professor Sir John Bell, Regius Professor at the University of Oxford.
Astronaut Tim Peake will describe his six-month mission to the International Space Station. He will share details of the biological experiments that he performed under microgravity conditions, how they complement those on Earth and the benefits to be gained from space-based research. The programme will feature the launch of a new, independent Human Spaceflight Capitalisation Office at Harwell, designed to maximise the benefits of such efforts in the UK.
The programme will also include a workshop organised by the Oxfordshire Local Enterprise Partnership. This will address how the considerable Life Sciences capabilities in Oxfordshire as a region and the health technology activities at Harwell can be further developed for national benefit.
I hope you will be able to join us for what promises to be a fascinating day. If you are unable to attend, we welcome you forwarding this invitation to a nominated delegate within your organisation.
Yours sincerely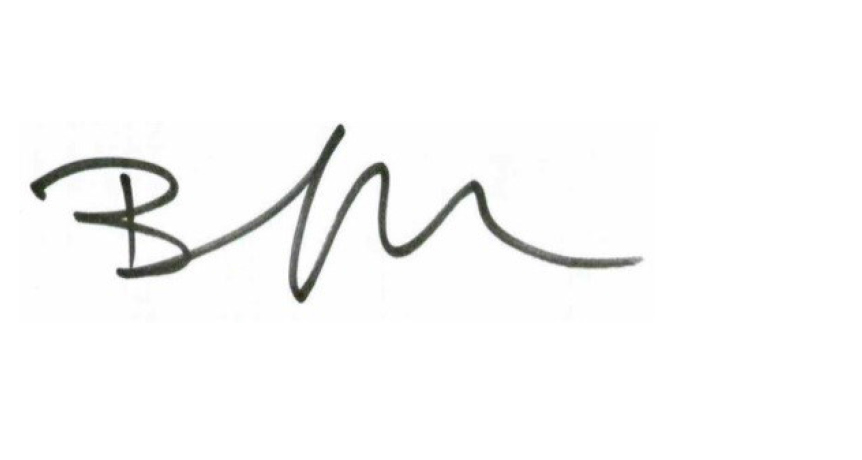 Dr Barbara Ghinelli
Harwell Campus Business Development Director

---
Programme
R18 Visitor Centre at RAL
09:15
Registration
Refreshments
Showcase exhibition
R22 Pickavance Lecture Theatre
10:00
Dr Barbara Ghinelli, Harwell Campus Business Development Director
- Welcome Harwell Campus Business Development Director
10:05
George Freeman MP, Chair of Prime Minister's Policy Board
- Keynote speech
10:20
Professor Sir John Bell, Regius Professor of Medicine, University of Oxford
- Keynote Address
10:40
Major Tim Peake, ESA Astronaut
– 'Life sciences: from ISS back to Earth'
- plus official launch of the Human Spaceflight Capitalisation Office
11:00
Discussion Panel – Mediator and Chair Lord Drayson
Panel style – interactive Q&A
Title – Developing multidisciplinary, cross-sector Healthcare activities for societal benefit


George Freeman
Sir John Bell
Major Tim Peake
Dr Gordon Sanghera, Nanpore
James Noble, Adaptimmune
Dr Tim Luker, Eli Lilly
Dr Sara Wells, MRC Harwell

12:00
R18 – Lunch, displays and media opportunities
13:30
OxLEP Workshop
13:30
Tours of Harwell Facilities – pre-booking required
15:30
Close
Tour information
Group 1: ISIS* and CLF (70 minutes)
Group 2: RAL Space and the Research Complex at Harwell (120 minutes)
Group 3: Diamond Light Source and RALSpace (110 minutes)
Group 4: Catapult and Diamond Light Source (100 minutes)
Group 5: Research Complex at Harwell and ISIS (90 minutes)
Group 6: Medical Research Complex (120 minutes)
ISIS
ISIS is a world-leading centre for research in the physical and life sciences. Our suite of neutron and muon instruments gives unique insights into the properties of materials on the atomic scale. We support a national and international community of more than 3000 scientists for research into subjects ranging from clean energy and the environment, pharmaceuticals and health care, through to nanotechnology and materials engineering, catalysis and polymers, and on to fundamental studies of materials.
* - please see important health and safety footnote
Central Laser Facility (CLF)
The Central Laser Facility (CLF) is one of the world's leading laser facilities providing scientists from the UK, Europe and around the world with an unparalleled range of state-of-the-art laser technology to carry out a broad range of pioneering experiments in physics, chemistry and biology which impacts on the biggest challenges facing humanity – access to clean energy, health and personal well being, our security from unwelcome threats and the preservation of the environment which we all share.
RAL Space
RAL Space operates as an expert support laboratory for space activities and is a national resource for the benefit of the whole of the UK Space Community. RAL space is science-led, technology enabled and with over 150 collaborations with academia and industry and involvement in over 210 space missions. RAL Space has 50 years of experience and expertise in space programmes, and is unique in the UK in its positioning between industry and academia.
Its strength lies in the broad mix of its highly trained staff, and activities from research, development and facilities, to data curation and analysis, programme management and the provision of strategic advice to external partners. It has always worked very closely with UK Industry and academia and in 2015 opened the doors of the STFC RAL Space Integration and Test Facility a facility that builds on our heritage of test expertise.
The facility has been created to meet the comprehensive and exacting needs of RAL Space customers and collaborators, providing capability for the needs of the next generation of spacecraft and instruments, and to contribute and underpin the growing community of space focussed business, capabilities and skills located on the Harwell Campus.
Research Complex at Harwell
The Research Complex at Harwell (RCaH) is a multidisciplinary laboratory that provides facilities for researchers to undertake new and cutting edge scientific research in both life and physical sciences and the interface between them. On the tour you will investigate catalysis: design to application utilising cutting edge facilities in Catalysis research to develop new Fuels, Batteries, Materials and cleaner Environment.
Catapult
Visitors to the Catapult will get a chance to see for themselves some of the exciting and highly visual ways in which satellite data is being used to transform lives and support change for business, government agencies and countries. During a tour of the facilities we will explore the varied health applications of satellite technology, ranging from improved emergency response to remote monitoring and screening and the management and sustainability of healthy living environments. As part of the visit, participants will be able to climb aboard a ground-breaking, satellite enabled breast screening vehicle illustrating just one of the many exciting new developments.
Diamond
Diamond is a world-leading centre for synchrotron science, driving and supporting science at UK universities and research institutes. As a cornerstone of a world-class site for scientific discovery and innovation at Harwell, Diamond is regarded as internationally excellent, enabling essential research and development for UK industry. Diamond plays a major role in providing biomedical information as about 45% of Diamond's scientific output springs from researchers who are working on a wide range of challenges, from infectious diseases, drug resistance and treatments, through to cancer research.
Diamond is offering you the chance to have a peep inside its iconic doughnut shaped building and view a bespoke poster display about its biomedical applications.
Medical Research Council (MRC)
MRC Harwell Institute is at the international forefront of mouse genetics, studying the relationship between genes and disease. We conduct research into numerous aspects of mouse genetics from development to ageing, and are part of the International Mouse Phenotyping Consortium (IMPC), a large-scale collaborative effort to help understand the function of every gene in the genome. Tours are available for adult (18+) guests, offering a rare chance to gain a first-hand insight into the inner workings of the Mary Lyon Centre (MLC) our world-class animal facility on a 90-minute tour (including the short walk to the institute).
** please note, as the MLC is a clean facility, tour guests will be required to make a full change of clothing into clean suits (provided) and enter the facility through an air shower. Guests who have had contact with certain types of animals within 48 hours of their visit will not be able to enter the MLC. Accessibility: the MLC is not barrier-free and personal belongings, including mobility aids, cannot be taken into the facility. **
---
* Information for Visitors to ISIS *
Please stay with your guides at all times and follow any instructions given.
Tours of the ISIS synchrotron, linear accelerator, experimental areas and support laboratories require visitors to pass through designated Controlled Radiation Areas. The tour routes are planned so that, as far as possible, they avoid areas where radiation levels are significantly higher than local background levels. Further information can be supplied.
Pregnant women are permitted to visit ISIS. The dose rates in areas included on a standard tour of the ISIS experimental areas using the walkways are such that there is no reason to exclude pregnant visitors on the grounds of potential radiation exposure.
There are also a number of magnetic fields present around ISIS. Most magnetic fields are contained within the equipment itself but where that magnetic field strays into accessible areas, the extent of the stray field is marked on the floor or other surface. People fitted with pacemakers are permitted to visit ISIS but we ask that you inform us if you have a pacemaker so that we can avoid these areas.
The tour of ISIS includes a lot of walking, including stairs so your choice of footwear should be appropriate.
Please let us know in advance if you are a wheelchair user or have mobility problems and we will tailor the visit to meet your requirements.
---
FAQs
What are my transport/parking options getting to the event?
Directions to STFC's Rutherford Appleton Laboratory can be found on the STFC website.

Parking will be in the overflow carpark which will be signposted from Fermi Avenue. Please note that we are unable to allow anyone to park onsite during normal working hours as there just aren't enough spaces. However, there are a few disabled parking spaces available for blue badge holders, so please let us know if you require us to reserve you a space. Even if you have requested a disabled space, please stop at reception to register first and get directions.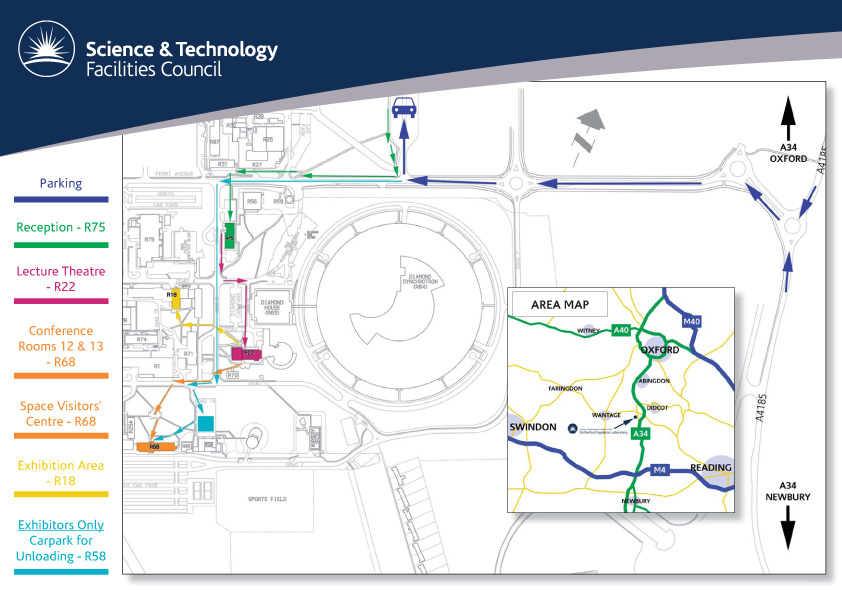 Where can I contact the organiser with any questions?
If you have any questions regarding this event please email Monique Shurmer.
When & Where

Harwell Campus
Pickavance Lecture Theatre
STFC Rutherford Appleton Laboratory
OX11 0QS Harwell Campus, Didcot
United Kingdom


Wednesday, 21 September 2016 from 10:00 to 15:30 (BST)
Add to my calendar
Organiser
STFC is part of UK Research and Innovation, a new body which works in partnership with universities, research organisations, businesses, charities, and government to create the best possible environment for research and innovation to flourish. We aim to maximise the contribution of each of our component parts, working individually and collectively. We work with our many partners to benefit everyone through knowledge, talent and ideas. For more information visit the UKRI website.
STFC's uniqueness lies in the breadth of our remit and the sheer diversity of our portfolio, as we harness our world-leading expertise, facilities and resources to drive science and technology forward and maximise our impact for the benefit of the UK and its people.
We don't simply deliver a non-stop flow of fundamental insights and breakthroughs in spheres ranging from particle and nuclear physics to space, laser and materials science. We also have a clear focus on the need to meet real-world requirements through new medicines, cleaner energy, safer aircraft, pioneering security solutions and much more besides.
We combine the radical with the practical and blend blue-skies thinking with hard-headed applied science. Through our UK operations and our involvement in major international collaborations, we generate outcomes that shape societies, strengthen economies, build industries, create jobs and transform lives.
Our aims, ambitions and achievements are underpinned not just by our unique suite of capabilities but also by the way we're structured and governed, as well as by our clear, unambiguous commitment to the highest standards of efficiency and accountability.