HAT Avalanche Transceiver training

Multiple Dates
Event Details
HAT is now running beeper training events in UK during the ski season 2013-14.
We would argue that it is a bit impolite to ski off-piste with friends, carry all the safety equipment, but have no training in how to use it.
If you are wearing a transceiver, then that is a good start. If you are caught, your friends will be able to find you which is great. But you should be able to return the favour if they suffer an accident.
In this session, you will learn how to be well prepared and use your avalanche safety equipment. This concentrates on the role of the avalanche transceiver plus the shovel and probe. At the end of this session you should be able to recover a victim in around 5 minutes.  You will also understand about the best way to use a probe and to dig the victim out.
You can see some photos from these events click here
PREMIUM HAT club members can learn a lot about this by studying our advanced module before the training. This will help you to get more from the live version.
Each event runs from 11.00 to 13.30 
We provide you with a comprehensive introduction into how to use an avalanche transceiver to recover a buried victim. By the end of the session you should be recovering buried transceivers within our target time of 5 minutes. If you go out off-piste in a group and you have not had this training (or equivalent), you are increasing the risks for for your friends that they may not be recovered within the 15 minute period in which the buried victim remains alive and breathing.
Transport
There is a public car park with free parking by the windmill.  On a sunny Sunday it can get quite busy so allow a bit of time to find a parking space.  There are toilets and a cafe at the car park (but the service in the cafe is very slow).
Public Transport
The 93 bus goes from Putney Bridge, Putney Station and from Wimbledon station and stops close to the Wimbledon windmill
Where

Wimbledon Windmill (on Common)
Windmill Road
SW19 5NR London
United Kingdom


Multiple Dates
Add to my calendar
Organiser
Henry's Avalanche Talk (HAT) provides training and essential information for skiers who want to go off piste, but are held back by fear of the unknown. HAT is known for helping ordinary skiers have an extraordinary experience off piste. We leave people feeling liberated and unleashed.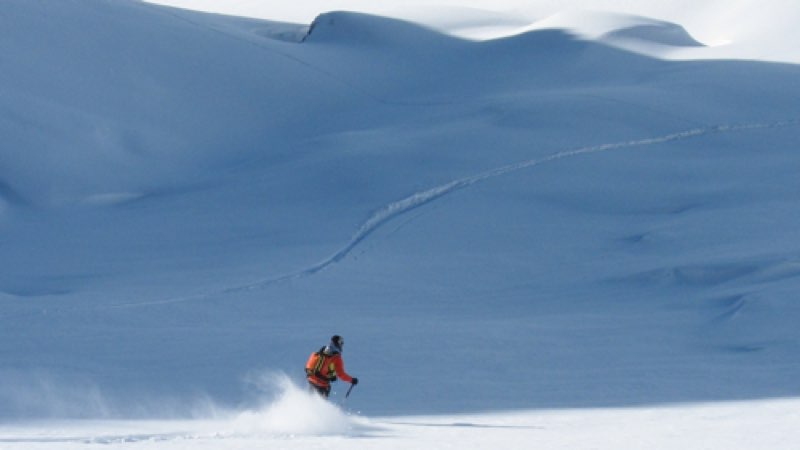 Henry's Avalanche Talk has been around for 25 years and has grown into a team of off-piste professionals, often referred to as HAT. We have given talks and courses to tens of thousands of people, presented at international snow science conferences and published many papers and articles, often in the British press.
There are two types of skiers we help. The first are experienced skiers who go off-piste, take risks they don't understand and could easily suffer an avalanche accident. The second are regular skiers who are reluctant to go off-piste because they think it is dangerous and scary due to avalanche danger and the hazards of navigating unfamiliar terrain.
But avalanche accidents are not random unpredictable events. It is a fact that 9 out of 10 avalanche victims trigger the avalanche themselves. This means that once you know how to manage the risks, you can make the off-piste no riskier than driving your car at home. The conventional solution is to hire a guide, but they are expensive and are often reluctant to share their knowledge. If people do look up professional avalanche literature it tends to reinforce the idea that this stuff is too difficult to learn and that off-piste remains off limits, dangerous and scary.
So we have created a method that demystifies the expertise and teaches skiers how they can go beyond the piste, have much more fun and stay safe, all at the same time. The programme helps people answer the critical question "Is it safe out there?" We explain that there is no simple yes or no answer. The right answer is it depends on you. It depends on where you go and when, how you go down or up and how well prepared you are.
We deliver training in the UK, Val d'Isere and online. HAT is known for helping ordinary skiers have an extraordinary experience off piste. We aim to leave people feeling liberated and unleashed.