Join experts Brian Kofi Hollingsworth and Timi Merriman-Johnson to learn key insights into creating a courageous digital brand presence.
About this event
Do you need help building a strong digital presence that helps you to achieve your sales and marketing goals?
We can learn from hearing other people's stories and journeys, so hear from two remarkable entrepreneurs who are fearless in their creativity and in building a strong digital blueprint for their business.
Attendees will gain insights in:
How to build a personal brand presence
How to create a creative and innovative digital brand story
How to construct a unique and consistent brand identity to achieve your goals
Who is this event for:
Founders wanting to gain clarity in their brand
Founders who are struggling to build a digital brand
Founders who want inspiration and creativity
Founders who want to gain key insights into brand innovation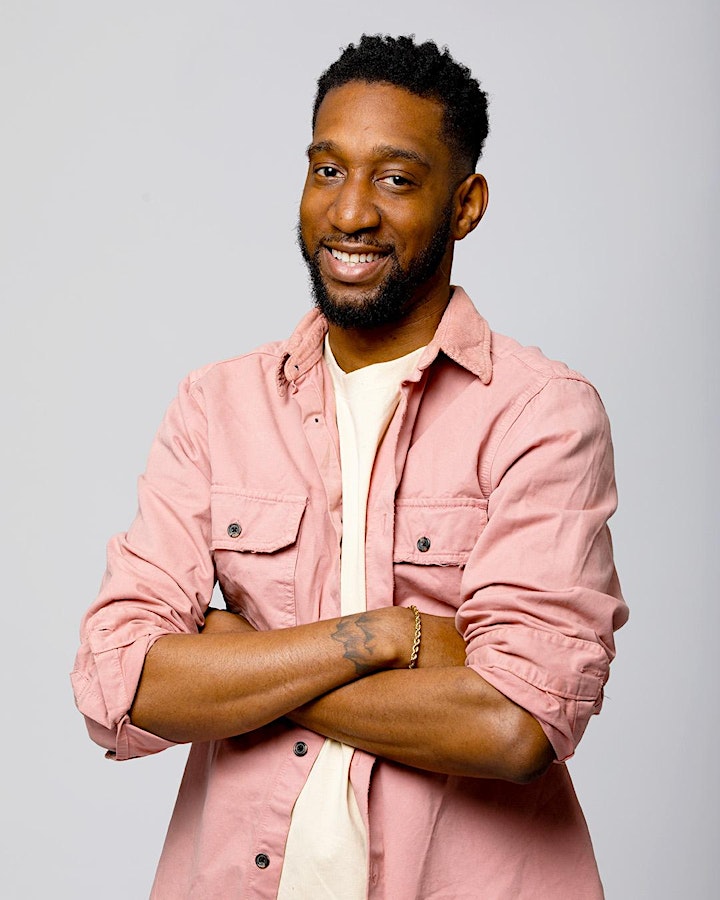 About the Speaker: Brian Kofi Hollingsworth
Brian Kofi Hollingsworth is a Graphic Designer with over 15 years of experience, creating and consulting with brands big and small over the years, everything from general elections in the UK and Kenya, to barbershops, chefs, natural skin and hair products, live events, alcohol brands, charities and influencers.
About the Speaker: Timi Merriman-Johnson, Founder of Mr MoneyJar
Timi Merriman-Johnson is an award-winning financial content creator, podcaster, author and founder of Mr MoneyJar, a UK-based financial education company.
Mr MoneyJar offers accessible, practical, financial guidance, through digital content, events, and 121 coaching, and has been featured on the BBC, LadBible, and Sky News.
Mr MoneyJar provides educational content for all, covering topics such as budgeting, saving, getting on the property ladder, and investing, using recognisable elements from everyday life like Pokemon, Nando's and Freddo the Frog!
Timi is also the host of the Mr MoneyJar Show, a weekly podcast, which hosts financial content creators and brands.
About the Organiser, Hatch Enterprise
Hatch supports underrepresented entrepreneurs from across the UK to imagine, launch and grow businesses that are sustainable, successful and have a positive and lasting impact on their communities.
We're committed to building a fairer society by helping develop entrepreneurs' skills, knowledge and confidence through our unique programmes designed by entrepreneurs for entrepreneurs. We're not typical of the third sector. Although we're a charity, we think and act like a business.
Since 2014, we've supported more than 5,000 UK entrepreneurs to flourish, building a vibrant network of partners, funders and investors who share our vision in the process.
We offer a range of programmes to support you at whatever stage of your business journey you are at. Whether you want to start a business idea that's been on your mind for a while, or perhaps you already run a business and want to find out how you can access funding opportunities, join a community of entrepreneurs, or want to learn how to better market your product or service. Find out more here.
1-2-1 Skilled Volunteering Programme
Are you seeking support for your business? Book a free 121 session with one of our skilled volunteers who can help you solve your business challenges. Our volunteers can support you with strategy, business planning, finance, marketing, legal and more.
This podcast unwraps the stories, failures, highs, lows, and lessons learnt from our community of founders so that we can learn and grow with each other. In each episode a participant from one of our programmes shares their challenges with their mentor, who offers them advice and guidance on how to overcome them.
A helpful list of resources, opportunities, articles and online communities for business owners affected by Covid-19.
Sign up to our monthly newsletter to receive the latest on our programmes, events and stories from our community of founders.