Join founders Emilie Bellet and Timi Merriman-Johnson, for a talk on how our mindset around money influences our business direction.
About this event
In this talk with Emilie Bellet, founder of Vestpod, and Timi Merriman-Johnson, founder of Mr MoneyJar, we will be discussing how our mindset around money influences our business direction and planning. In striving towards a healthy approach to money across both business and personal matters we must first address our financial habits - once we master this we can then align our core business values and purpose with a financial strategy that reflects our approach.
Join us to learn from two expert financial influencers and educators bringing together a wealth of experience and advice to share with the community. They will be offering guidance on the state of the financial world right now, how to challenge your money mindset, and connect this with your business strategy. The session will also explore the importance of reflecting on the way we spend and invest our money while factoring in people and planet,
Emilie and Timi will share their best practices and practical advice for budgeting, investing, and making the right financial decisions.
Who is this talk for?
For entrepreneurs, start-up founders, and new business owners who are keen to get their finances in order. It is equally important for small business owners who want to learn to manage their financial budgeting.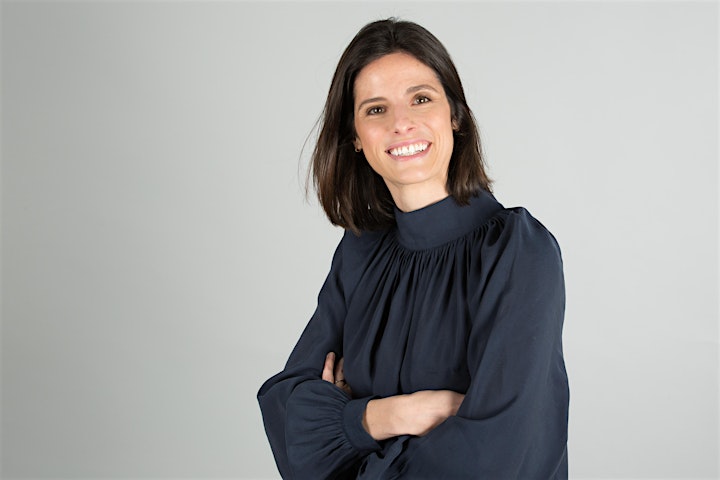 About the Speaker: Emilie Bellet, Founder and CEO of Vestpod
Emilie Bellet is the founder and CEO of Vestpod, the author of Amazon bestseller You're Not Broke, You're Pre-Rich, and host of The Wallet podcast. Formerly working in private equity, Emilie launched Vestpod to change the conversation about money and empower women financially. Emilie started her career at Lehman Brothers where she worked as an analyst in private equity merchant banking. She was then part of the spin out fund Trilantic Capital Partners.
Reflecting on her years working in finance, she realised she was not saving or investing enough and could not find the support to do so. She then decided to launch Vestpod for women - as a way to provide education and a community for women to start breaking the taboo around money. Vestpod is a digital platform with a popular weekly newsletter as well as personal finance workshops, networking events and corporate wellbeing programs.
Emilie frequently organises finance talks for corporates and speaks at events (AllBright, Ellevate, Harper's Bazaar Summit) and book festivals (Edinburgh, Cheltenham, Birmingham). Emilie also co-authored The WealthTech Book. Emilie has been included in the FinTech Powerlist 2019 (Rising Stars) and is a finalist in the 2018 Women in Finance Awards (Disruptor of the Year).
Emilie is a columnist for i Paper, wrote a column for the Financial Times, and Vestpod has been featured on TV and in publications such as Forbes, BBC News, Financial Times, Sheerluxe, Private Equity News, Vogue, Glamour, This Is Money, Refinery29, Stylist, Sheerluxe, Monocle, and Courier Magazine.
About the Speaker: Timi Merriman-Johnson, Founder of Mr MoneyJar
Timi Merriman-Johnson is an award-winning financial content creator, podcaster, author and founder of Mr MoneyJar, a UK-based financial education company.
Mr MoneyJar offers accessible, practical, financial guidance, through digital content, events, and 121 coaching, and has been featured on the BBC, LadBible, and Sky News.
Mr MoneyJar provides educational content for all, covering topics such as budgeting, saving, getting on the property ladder, and investing, using recognisable elements from everyday life like Pokemon, Nando's and Freddo the Frog!
Timi is also the host of the Mr MoneyJar Show, a weekly podcast, which hosts financial content creators and brands.
About the Organiser, Hatch Enterprise
Hatch supports underrepresented entrepreneurs from across the UK to imagine, launch and grow businesses that are sustainable, successful and have a positive and lasting impact on their communities.
We're committed to building a fairer society by helping develop entrepreneurs' skills, knowledge and confidence through our unique programmes designed by entrepreneurs for entrepreneurs. We're not typical of the third sector. Although we're a charity, we think and act like a business.
Since 2014, we've supported more than 5,000 UK entrepreneurs to flourish, building a vibrant network of partners, funders and investors who share our vision in the process.
We offer a range of programmes to support you at whatever stage of your business journey you are at. Whether you want to start a business idea that's been on your mind for a while, or perhaps you already run a business and want to find out how you can access funding opportunities, join a community of entrepreneurs, or want to learn how to better market your product or service. Find out more here.
1-2-1 Skilled Volunteering Programme
Are you seeking support for your business? Book a free 121 session with one of our skilled volunteers who can help you solve your business challenges. Our volunteers can support you with strategy, business planning, finance, marketing, legal and more.
This podcast unwraps the stories, failures, highs, lows, and lessons learnt from our community of founders so that we can learn and grow with each other. In each episode a participant from one of our programmes shares their challenges with their mentor, who offers them advice and guidance on how to overcome them.
A helpful list of resources, opportunities, articles and online communities for business owners affected by Covid-19.
Sign up to our monthly newsletter to receive the latest on our programmes, events and stories from our community of founders.