Description

14:30- 19.30, Thursday, 8th December 2016

Brixton East, 100 Barrington Road, SW9 7JF
Pitch Day is the chance for the Hatch Incubator Winter Cohort to pitch their business to our panel of judges and audience of selected guests.

Hatch is an enterprise incubator that helps entrepreneurs get their fledgling businesses off to a flying start. The talented and innovative entrepreneurs to use all they have learned over the last 11 weeks and will receive individual Q&As, feedback, and awards; finishing with a graduation ceremony and toast.

Afterward, we will have an open networking session where you shall have a chance to speak to the entrepreneurs about any arising opportunities, contacts in respective industries and provide feedback.

The Agenda for the Day:
14.30 - 14.45 Programme Start

14.45 - 17.30 Cohort Pitches
17.30 - 19.30 Graduation & Toast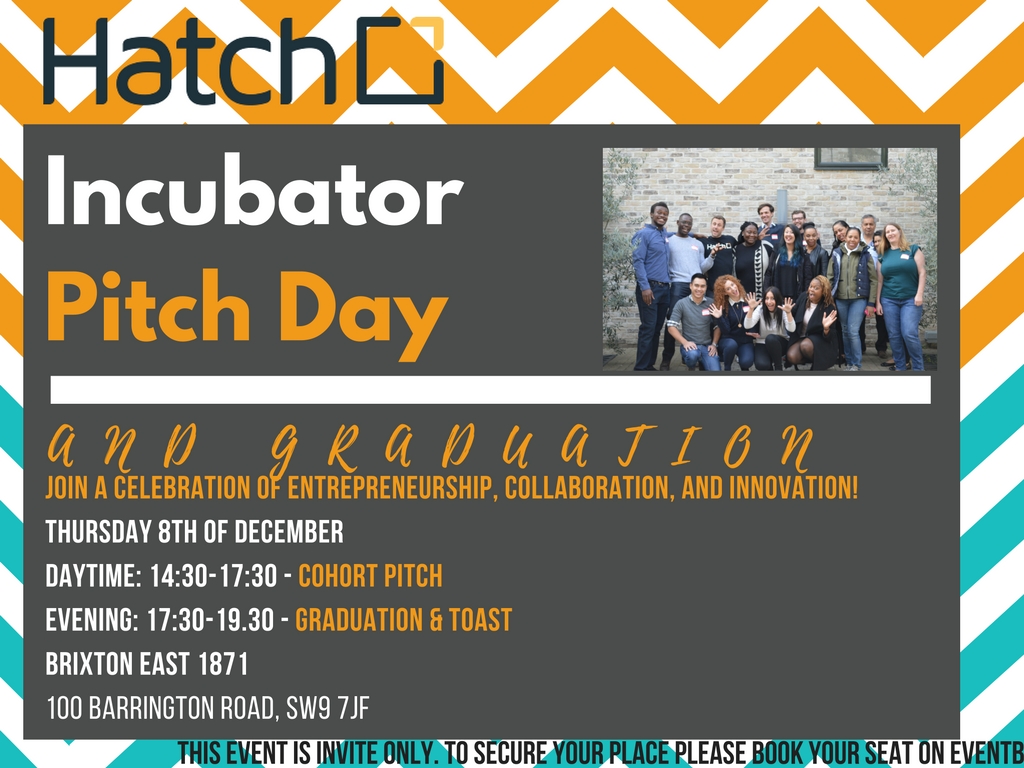 This event is invite-only so to book your ticket please register above.