How to find clarity in your business using The Business Clarity Canvas® with Clare Griffiths, Founder of Thrive.
About this Event
This is a practical and interactive workshop is for any early-stage entrepreneur who would like to gain a clear, holistic view of their business so that they can make better informed decisions about their business.
Using an easy-to-use, planning template called The Business Clarity Canvas®. You will take the time and space to map out your purpose and mission, your business model, and your marketing activities, whilst also reflecting on what actions you need to take in order to develop your business.
Who is this event for?
This is for early stage entrepreneurs and start-ups who want to define their mission, vision and purpose.
What will you learn?
By the end of this session you will be able to:
- Use The Business Clarity Canvas® to write your one-page business strategy;
- Communicate clearly your purpose, mission and business offer;
- Understand what you need to do next in order to achieve your business goals
What have previous attendees said about this workshop?
'After the workshop with Clare, I felt like I had a much clearer way forward and some great ideas on how to develop my business, that is aligned to my mission and purpose - as well as clarity on my key marketing aims and message'.- Samantha Oakley, Owner of SO Law
'I thoroughly enjoyed the Business Clarity workshop. At first, I was worried that I might not have enough business know-how to get the best out of the session, but Clare made it super-accessible, breaking down everything into achievable steps, as well as making the whole workshop interactive and engaging. The Business Clarity Canvas® activity was really useful and a fresh way of approaching and developing my business ideas. I left inspired and motivated, with a clear plan and action steps. I have been recommending this workshop to everyone I know! - Josephine Cobb, Founder of Josephine Cobb - Nutritional Therapy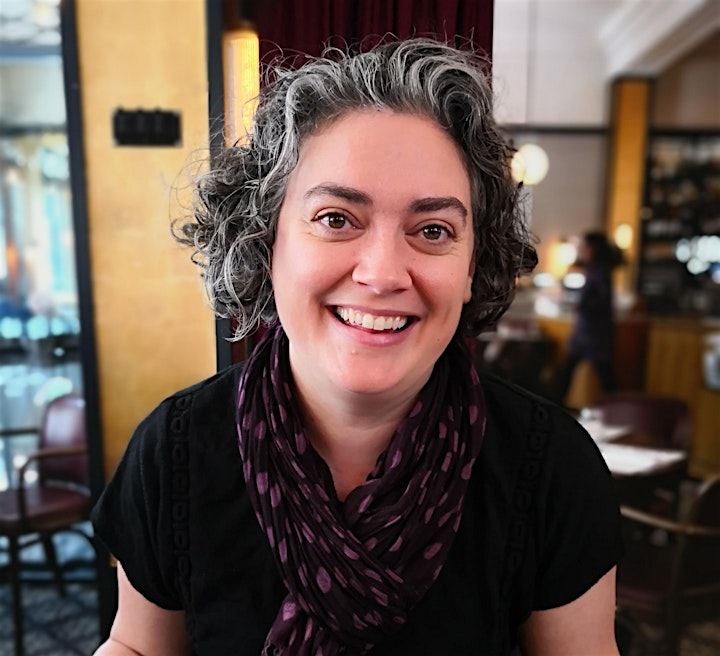 About the Speaker, Clare Griffiths
Clare Griffiths is Founder of Thrive - a social enterprise specialising in business support for female founders, based in Sussex. Clare is an award-winning entrepreneurship educator and startup adviser with 17 years of experience, whose passion is to enable individuals to realise their business ambitions. Clare's strength lies in designing and delivering new learning opportunities for small business owners - particularly solopreneurs. All her work is informed by contemporary thinking in the fields of entrepreneurship education and innovation.
About the Organiser, Hatch Enterprise
Here at Hatch we are passionate about helping people building businesses from the things they love. We want to create a fairer society by supporting diverse and impact founders into sustainable business. We offer:
1-2-1 Skilled Volunteering Programme
Are you seeking support for your business? Book a free 121 session with one of our skilled volunteers who can help you solve your business challenges. Our volunteers can support you with strategy, business planning, finance, marketing, legal and more.
This podcast unwraps the stories, failures, highs, lows, and lessons learnt from our community of founders so that we can learn and grow with each other. In each episode a participant from one of our programmes shares their challenges with their mentor, who offers them advice and guidance on how to overcome them.
We run monthly events from masterclasses to talks with experienced founders to inspire, and to help you develop your business skills.
A helpful list of resources, opportunities, articles and online communities for business owners affected by Covid-19.
Sign up to our monthly newsletter to receive the latest on our programmes, events and stories from our community of founders.