Join us to learn how to incorporate wellbeing & mindfulness practices into your routine and create a more balanced wellbeing culture at work
About this event
We understand that as a Founder your schedule can be super packed but taking some time to take care of your wellbeing and practise mindfulness is essential for success! We are here to help you incorporate this into your routine.
Meditation and mindfulness are not just about sitting around with your eyes closed- there's a lot more to it and a great deal to gain from understanding how YOU are at the centre of it ALL. That GLOW you see around leaders is called 'inner radiance' and it's right there waiting for you to activate it.
Embody peace & power at work, acknowledge and understand your triggers as an entrepreneur and come away with a tool-kit of mindfulness and embodied practical solutions towards building a unique, personal daily routine, maintaining a work-life-balance and managing stress and overwhelm.
What you'll need:
A quiet space that is undisturbed for our time together, some water, a cushion and mat (optional) and something to write with.
You will learn:
How to develop self-care tools to meet your unique needs as a founder
How to establish your mindfulness routine and get honest about what does and doesn't work for you
How to acknowledge & recognise your triggers at work
Gain insight as to why your body, mind and spirit all work together towards your wellbeing culture at work
Who is this event for:
Founders who need help establishing mindfulness & wellbeing practices that work for them
Founders who want to learn how to acknowledge & recognise their triggers
Founders who want to have a more balanced routine
Founders who feel burnt out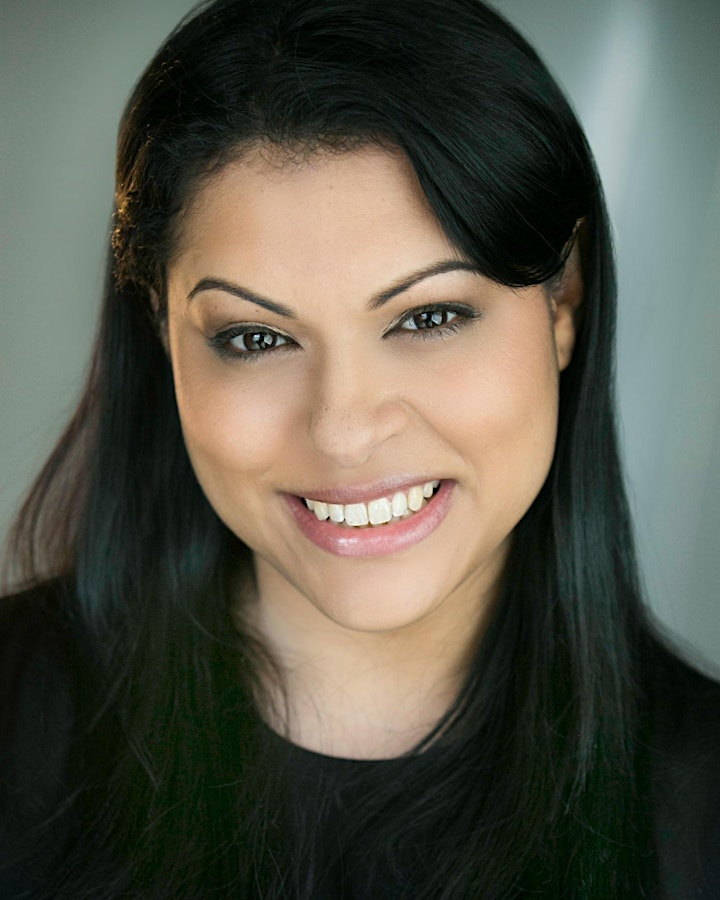 About the Speaker: Ariane Barnes
Ariane Barnes is an award-winning performer and teacher of advanced performance and yoga- psychology and Founder of The Different Women Project. She has been seen and heard on the West-end Stage, International Radio and The BBC. She is passionate about helping women stand tall and strong in their craft through the use of performance, psychology and diversity as a pedagogy for leadership.
Ariane delivers keynotes, online and live courses, holds safe educational and empowerment spaces for the BIPOC/LGBTQ community and provides consultations for corporates, non-profits, schools and community organisations.
About the Organiser, Hatch Enterprise
Hatch supports underrepresented entrepreneurs from across the UK to imagine, launch and grow businesses that are sustainable, successful and have a positive and lasting impact on their communities.
We're committed to building a fairer society by helping develop entrepreneurs' skills, knowledge and confidence through our unique programmes designed by entrepreneurs for entrepreneurs. We're not typical of the third sector. Although we're a charity, we think and act like a business.
Since 2014, we've supported more than 5,000 UK entrepreneurs to flourish, building a vibrant network of partners, funders and investors who share our vision in the process.
We offer a range of programmes to support you at whatever stage of your business journey you are at. Whether you want to start a business idea that's been on your mind for a while, or perhaps you already run a business and want to find out how you can access funding opportunities, join a community of entrepreneurs, or want to learn how to better market your product or service. Find out more here.
1-2-1 Skilled Volunteering Programme
Are you seeking support for your business? Book a free 121 session with one of our skilled volunteers who can help you solve your business challenges. Our volunteers can support you with strategy, business planning, finance, marketing, legal and more.
This podcast unwraps the stories, failures, highs, lows, and lessons learnt from our community of founders so that we can learn and grow with each other. In each episode a participant from one of our programmes shares their challenges with their mentor, who offers them advice and guidance on how to overcome them.
A helpful list of resources, opportunities, articles and online communities for business owners affected by Covid-19.
Sign up to our monthly newsletter to receive the latest on our programmes, events and stories from our community of founders.