About this Event
Overview
The first steps to starting a business can feel daunting. You want to get going on a business idea and launch your startup, but time is short and you don't really know precisely where to start; you want to build your solution, make your first sale, and maybe raise investment, but you put things off since you don't have a clear plan that makes sense to you.
It doesn't have to be this way.
HATCH is an immersive and practical weekend sprint from Friday evening to Sunday afternoon to make your business idea a reality. Let our expert venture builders help you identify your target customer segments, formulate your value proposition, design the right experiments to test your idea, build a robust roadmap of actions and coach you through the early steps of your entrepreneurial journey.
What You'll Do
HATCH will take you through the lean startup venture-building process. It isn't a training workshop designed to teach you theory — it's a real and practical sprint-based process led by experienced venture-builders to help you make actual progress on your business idea.
The early stages of getting a startup business off the ground is about three key ingredients.
YOUR CUSTOMER | Understanding who your customers really are and what they actually need.
THE ROADMAP | Defining a clear action plan to get your first paying customer.
GET FUNDING | Use customer evidence to convince investors and raise funding.
Using fundamental Lean Startup principles and tried-and-tested techniques, you will be taken through a facilitated process starting from Friday evening and ending on Sunday afternoon:
FRIDAY EVENING | Understand fundamental Lean Startup techniques.
SATURDAY MORNING | Frame and develop your idea into a succinct narrative and hypotheses.
SATURDAY AFTERNOON | Test your narrative and hypotheses with real customers to get proof.
SUNDAY MORNING | Refine your idea and build your venture roadmap.
SUNDAY AFTERNOON | Prepare your pitch and articulate your vision.
What You'll Leave With
The HATCH weekend sprint will help you work on your business idea in an intensive, dedicated and facilitated environment. You will leave having progressed it significantly with clear deliverables to show:
A one page business plan for your business idea that is backed up by evidence and proof from customer discovery
A clear, convincing and articulate pitch for the business idea
A logical and executable action plan to progress your venture
A list of resources and network of contacts to help you further
You will also leave the sprint with new learnings:
How to identify risky assumptions and validate a business concept
How to conduct customer discovery for a business concept
How to ideate and refine strong value propositions
How to construct a deliver persuasive pitches
Who This Is For
If you have the early sparks of a business idea or concept, and have not been able to progress it as much as you would have liked, then HATCH is for you.
Perhaps it's because you're not sure where to start, or you've been putting it off due to a full-time job and you haven't had the time to focus. Either way, HATCH will help you make it real in one intensive and hands-on weekend. Through our systematic venture development process, we have helped many early-stage businesses establish themselves, validate their propositions, gain customer traction, and raise funding from investors.
What To Think About In Advance
In advance of HATCH, we ask that you take some time to consider the following questions. The more time you take to consider your current situation, and the issues and challenges you face, the more you'll gain from HATCH.
For your business idea, please think through:
Who is the kind of person you are trying to help, and what exactly is the pain point you would be helping them to address?
How many of these people have you actually had a conversation with personally, and asked about their pain points?
How do these people currently deal with the pain points?
Join HATCH To Start Your Business In One Weekend
Available dates:
OCTOBER | Friday 4th Evening — Sunday 6th Afternoon
NOVEMBER | Friday 1st Evening — Sunday 3rd Afternoon
DECEMBER | Friday 29th Nov Evening — Sunday 1st Dec Afternoon
Evening drinks and nibbles will be provided on Friday. A light breakfast, buffet lunch and refreshments (coffee and tea) throughout the day will be provided on Saturday and Sunday.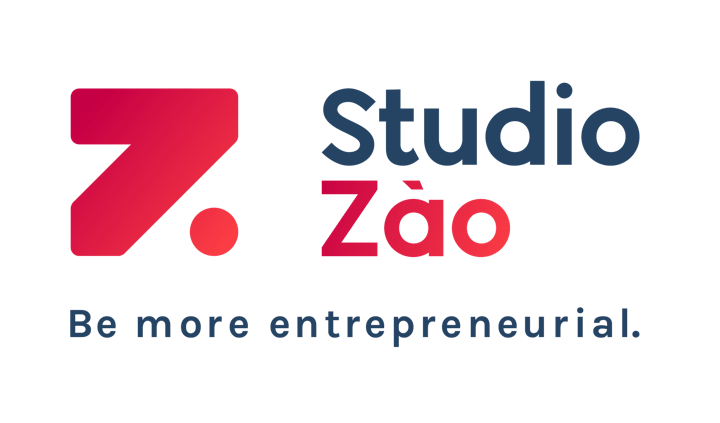 HATCH Team From Studio Zao
Davide and Jamie from Studio Zao have helped 400+ startups and 500+ business founders. They have deep expertise in systematic entrepreneurship and lean startup methodology, having worked with both early-stage startups, scale-ups and corporations who want to innovate by launching new ventures.
Jamie Qiu
Jamie is the Founder and Managing Partner of Studio Zao. He is a serial-entrepreneur, venture-builder, as well as innovation and strategy specialist, with over ten years of experience across the spectrum of innovation and entrepreneurship, both first-hand as well as advising clients of all sizes. Jamie is also Entrepreneur-In-Residence at the Bradfield Centre, which is the innovation centre of Trinity College, Cambridge University, supporting a number of leading early-stage deep-science startups in biotech and healthcare within that ecosystem.
Previously, Jamie was the Managing Director of Startupbootcamp's FinTech accelerator in Dubai and Entrepreneur-In-Residence for Startupbootcamp's Smart Cities accelerator in Dubai. He was also the Founder and Director of EY's startup accelerator based out of London where he worked with a portfolio of cutting-edge entrepreneurs and startups in AI and blockchain to support global corporations across Energy, Media, Retail and Consumer Products. Jamie also previously co-founded an educational technology venture.
Davide Turi
Davide is an expert lean startup coach. venture-builder and product development specialist. He is Founding Partner at Studio Zao, and Lean Startup ambassador for London. Davide has worked with hundreds of startup founders in deep technology and science through the formulation, validation and development of their startup ventures, helping them raise millions of pounds in investment. Davide has over 15 years of experience in corporate innovation, launching award-winning new products in the tech industry, and has worked with FTSE 100 companies, startups, incubators, accelerators, VCs and top tier Universities.
Among other clients, he is Resident Business Coach at Imperial College London's on campus incubator and Entrepreneur in Residence at The Bradfield Centre in Cambridge. He has been a successful entrepreneur in tech (two startups launched, one exit), eight times published book author and University Lecturer in Italy, Finland and the UK.
Studio Zao
Studio Zao is a boutique innovation studio who help individuals and organisations to develop innovative ventures and entrepreneurial skills. Studio Zao works with early-stage startups through lean venture development, customer discovery, proposition development and commercial validation; as well as helping FTSE 100 corporations in Finance, Media & Entertainment and Retail to set prove-able innovation strategies, execute innovation experiments, build new spin-out ventures, and train entrepreneurial skills to create intrapreneurs. Studio Zao's practical and open-innovation approach helps individuals and organisations to be more entrepreneurial.
To learn more about Studio Zao visit www.studiozao.com
FAQs
Can I make changes to my order?
Yes, but only the person who purchased the ticket can make these changes on Eventbrite. You are free to change your ticket details up to two days before the event, including name, title, etc. Please make sure these details are correct as they will be what we show on your badge! Just login to Eventbrite and make the changes, following these instructions. If you can't reach the person who purchased the ticket in order to get them to change the information please contact us on hello@studiozao.com and we will help you make the updates.
Can I get a refund?
We offer a full refund up to three weeks before the event. Simply log in to Eventbrite and request the refund following these instructions. As with changes, only the person who purchased the tickets can request a refund.
Can I pay by invoice?
Contact us at hello@studiozao.com and we will help with this.
Is this a training workshop or not?
HATCH is designed to be a weekend of actually working on and developing your business idea, not to be a training workshop (although we are sure you will leave having learned a few things). So expect to be pushed, and for it to be immersive, intensive and challenging. You will leave with your business idea significantly more advanced and progressed than it was before.
Will there be support for me after the weekend?
Studio Zao provide entrepreneur coaching services and have worked with hundreds of founders in such capacity, helping them on a bespoke one-to-one basis as they navigate the growth of their startup business. We also run projects where we help startup businesses obtain commercial market validation, as well as develop go-to-market strategies. We would be happy to discuss any of these with you and it will be done on a case-by-case basis.
For more information, visit www.studiozao.com.