Join us for our first Hatch panel , where experts will cover the challenges of putting sustainability at the core of your business.
About this event
As a small business in the UK, what does sustainability actually mean and how do you make your business more sustainable?
Sustainability plays an increasingly important part of any modern business, but what are the main challenges and things to consider for small businesses that's keen to put sustainability at its core, given a backdrop of a fast changing environment of sustainability politics?
In the first of a new series of Hatch panel discussions, we'll cover how to go about deciding on the ethics and values of an organisation at an early stage, through to how you grow your business in a scalable fashion both financially and in terms of impact. Crucially, we'll also be discussing how you turn that impact into a powerful narrative around the difference you're making as a business.
We'll hear from an expert panel that includes founders like Samantha Kidjo, Murvah Iqbal, and Abb-d Choudhury, for whom sustainability is at the core of their business, as well as sustainability experts Kelly Darcy, founder of the Centre for Sustainable Fashion and B Corp leader Laura Matz, who accompany and guide others in their sustainability journey. They'll be sharing their valuable insights into the challenges they faced in their respective industries plus offer practical advice and guidance on how to overcome them.
Whatever stage your business is at, if having an impactful sustainability business is part of your mission, you'll walk away with practical examples of how to put sustainability at the heart of your business, understand the true cost of sustainability, and be able to weigh up the differences and benefits between radical, fast change and incremental change.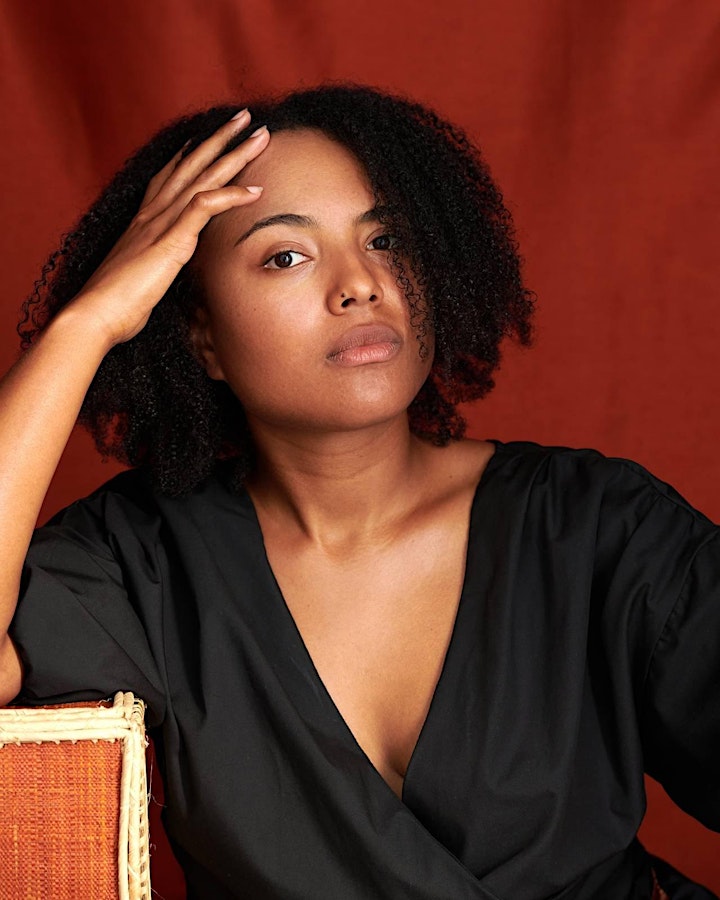 About the Speaker: Samantha Kidjo, Founder of ICI Care
Samantha is a Material Science engineer and beauty enthusiast. She channelled her knowledge in chemistry to build a more sustainable beauty industry. She has spent many years trying to figure out her own hair, between the greenwashing, the toxicity of some products, and self-acceptance.
ICI CARE is a personalised haircare startup that creates bespoke hair products with the power of their in-house algorithm and plants. Each formula is crafted to the customer according to the hair quiz that they take on the website. They combine modern technology and centuries of beauty secrets, delivered straight to your door. For ICI CARE, hair care is more than personal hygiene. It's a mindful ritual that helps us connect with our body and relax.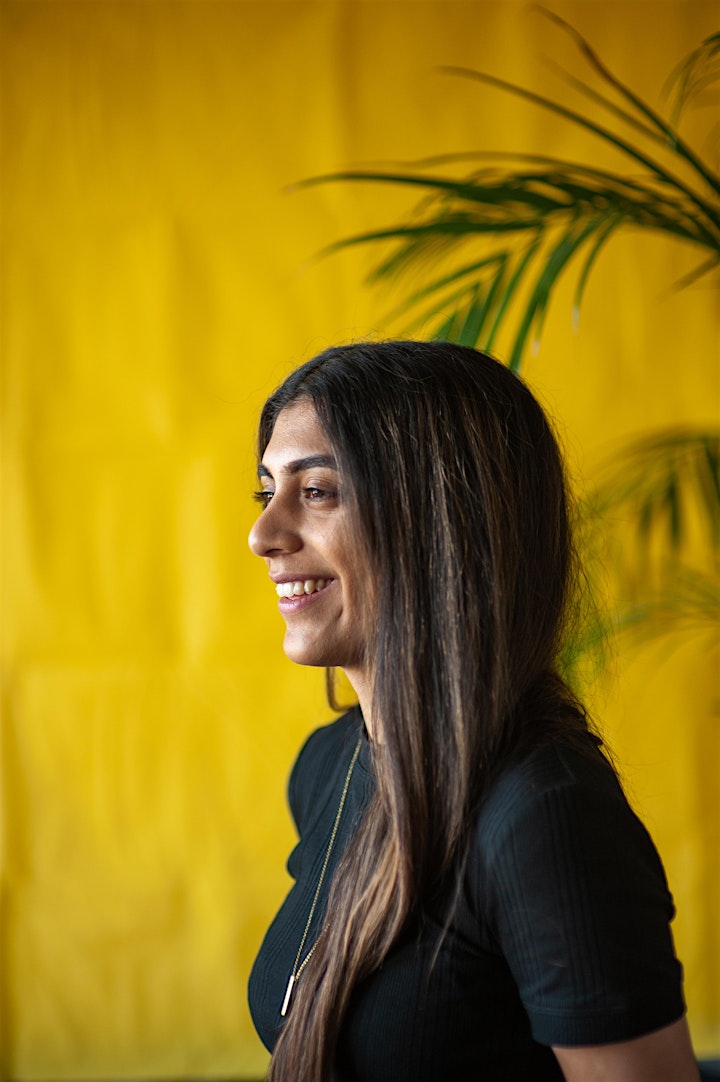 About the Speaker: Murvah Iqbal, Founder of HIVED
Murvah co-founded and started HIVED in January 2020. HIVED is a mass market parcel delivery network that is entirely emission free. Parcel delivery is currently broken. It's harmful for the environment, unethical and lacks technology. HIVED has redeveloped the whole process that is greener, cheaper and better.
They founded HIVED with the goal of building the first mass-market zero-emission parcel delivery network whilst providing the best experience at a more affordable price.They came up with a system that is better than the status quo in every way imaginable – scalable, more affordable, better all around and 100% emission free. Since launching, Murvah and her team have won an InnovateUK Grant and raised £1.74 million from leading Venture Capital funds and Angel Investors.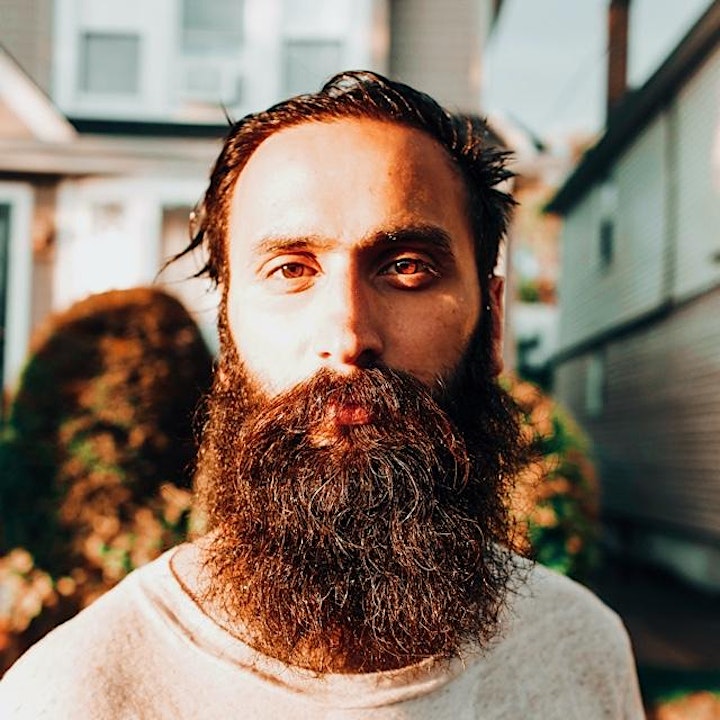 About the Speaker: Abb-d Chouhurry, Co-founder of Driftime
Say hello to Abb-d Choudhury, an enthusiast for design, impact, advocacy, and co-founder of Driftime® – an ethical digital design practice on a mission to create social, environmental and economic impact through digital design. Working at an intersection of purpose and intention, Abb-d and his team at Driftime® craft stories and digital experiences with maverick brands in emerging markets, that seek better standards for people, planet and profit.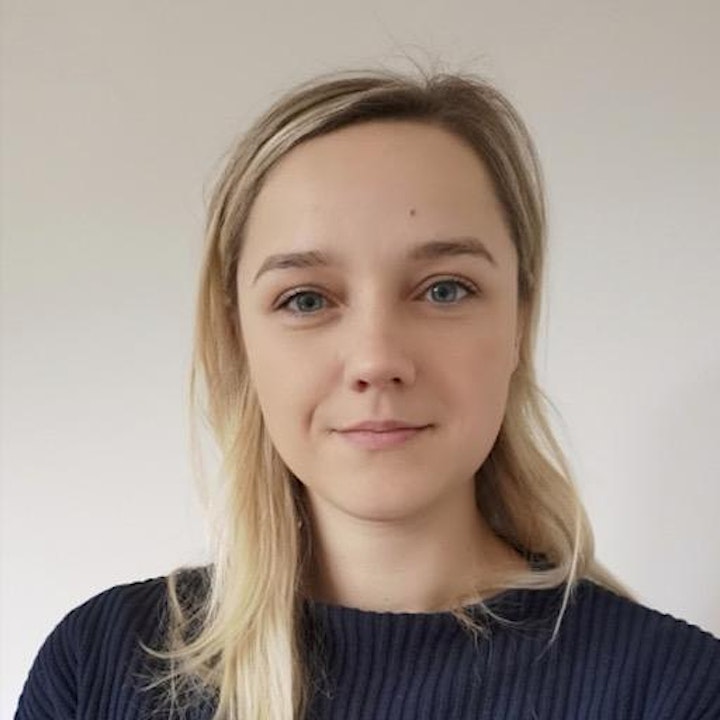 About the Speaker: Laura Matz, Lead B Consultant at Greenheart
Laura is the Lead B Corp Consultant at Greenheart. As a trained and experienced B Leader, Laura's main role is to work closely with in-house teams on impact improvements, ensuring they meet the rigorous requirements of the B Corp framework. Her pro bono time is dedicated to supporting a sustainability sector initiative to improve diversity and inclusion in our profession.
What she enjoys most about B Corp consulting is the unique way in which each business can use the B Corp framework to drive their own mission forward in a purposeful way. Greenheart is a small and close-knit ecosystem of passionate and experienced impact professionals who share a common vision: that every business thrives by caring for people and planet as much as profit.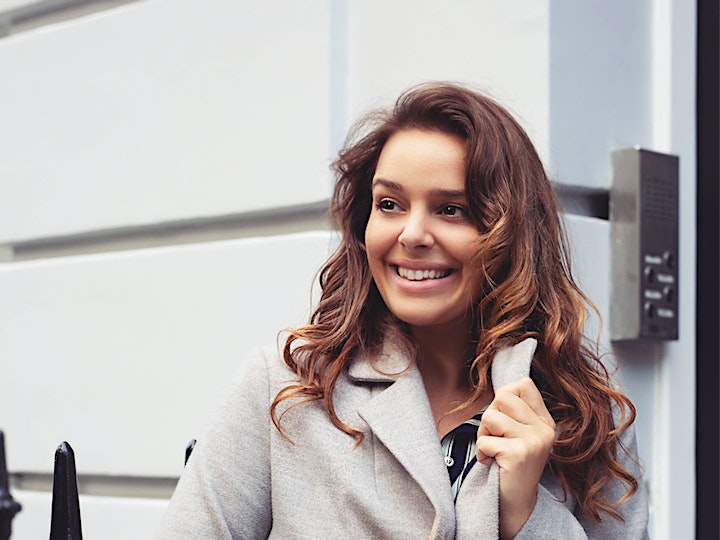 About the Speaker: Kelly Darcy, Lecturer and Entrepreneurship Coach
Kelly Darcy has worked as a fashion business consultant in the fashion industry for 10 years as a researcher, coach and experienced facilitator. She is a Lecturer in Management: Retail Strategy, Innovation and Operations and an Associate Lecturer in the areas of fashion business, psychology, sustainability, marketing, innovation and entrepreneurship at the London College of Fashion and is a visiting lecturer at London Southbank University, the British School of Fashion and Istituto Marangoni.
Alongside her academic work, Kelly is an entrepreneurship coach, runs wellbeing workshops in fashion and body positivity, and in 2020, began running her own courses on starting a sustainable fashion business. Now her current entrepreneurial focus is on accreditation in sustainability for fashion students.
About the Organiser, Hatch Enterprise
Hatch supports underrepresented entrepreneurs from across the UK to imagine, launch and grow businesses that are sustainable, successful and have a positive and lasting impact on their communities.
We're committed to building a fairer society by helping develop entrepreneurs' skills, knowledge and confidence through our unique programmes designed by entrepreneurs for entrepreneurs. We're not typical of the third sector. Although we're a charity, we think and act like a business.
Since 2014, we've supported more than 5,000 UK entrepreneurs to flourish, building a vibrant network of partners, funders and investors who share our vision in the process.
We offer a range of programmes to support you at whatever stage of your business journey you are at. Whether you want to start a business idea that's been on your mind for a while, or perhaps you already run a business and want to find out how you can access funding opportunities, join a community of entrepreneurs, or want to learn how to better market your product or service. Find out more here.
1-2-1 Skilled Volunteering Programme
Are you seeking support for your business? Book a free 121 session with one of our skilled volunteers who can help you solve your business challenges. Our volunteers can support you with strategy, business planning, finance, marketing, legal and more.
This podcast unwraps the stories, failures, highs, lows, and lessons learnt from our community of founders so that we can learn and grow with each other. In each episode a participant from one of our programmes shares their challenges with their mentor, who offers them advice and guidance on how to overcome them.
A helpful list of resources, opportunities, articles and online communities for business owners affected by Covid-19.
Sign up to our monthly newsletter to receive the latest on our programmes, events and stories from our community of founders.
Organiser of Hatch Talks: Challenges in Building Sustainable Businesses
Here at Hatch we are passionate about helping people building businesses from the things they love. We want to create a fairer society by supporting diverse and impact founders into sustainable business. We offer programmes, expert led events, mentoring and access to a community of diverse and impact founders.