Hatching Dragons Twickenham Shadow Puppetry & Mandarin Music Playgroups
Event Information
Location
Hatching Dragons Twickenham,
2 The Green
Twickenham, Middlesex TW2 5AA
Description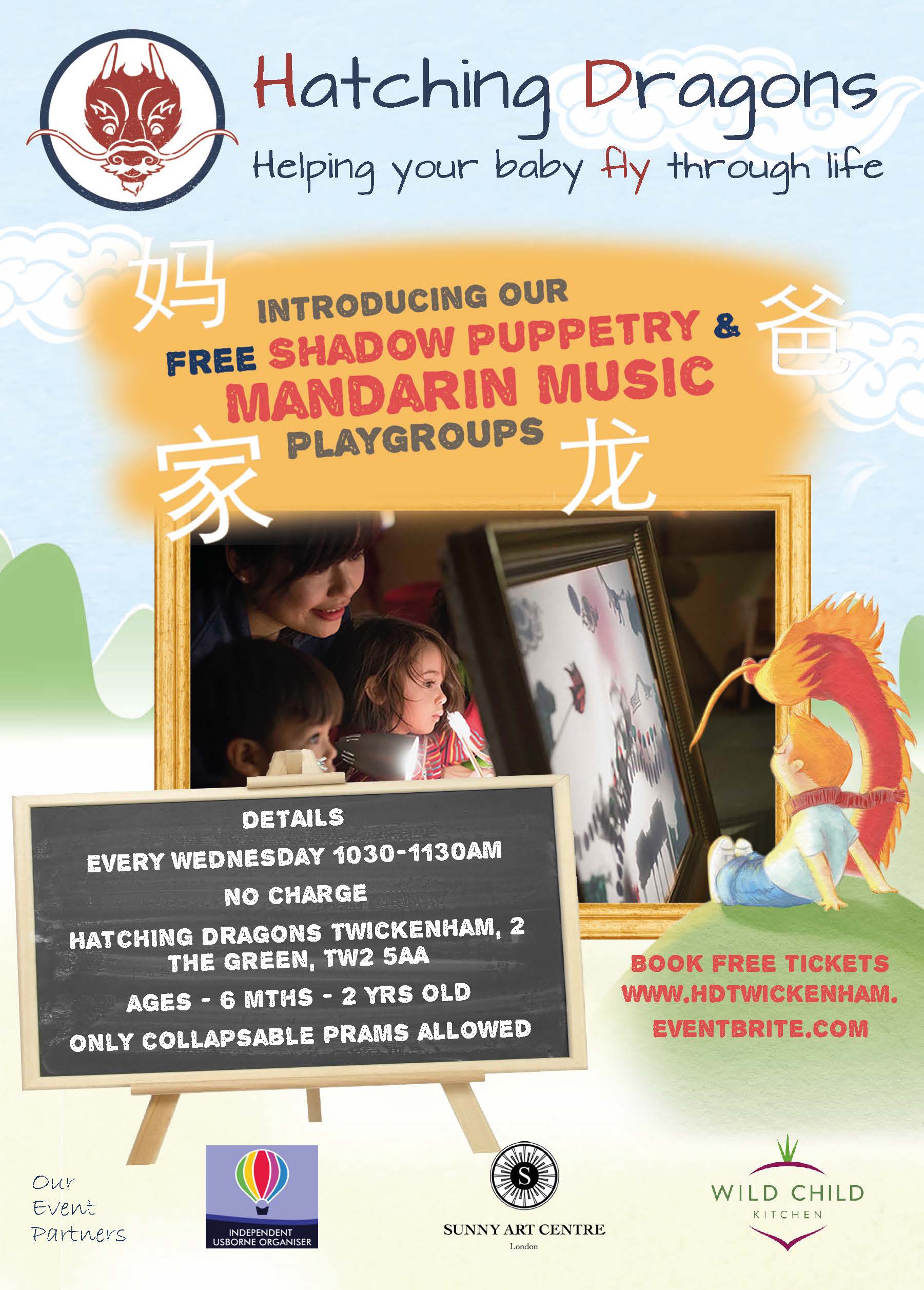 The Hatching Dragons bilingual Mandarin and English nursery at Twickenham is relaunching its shadow puppetry and Mandarin Music playgroups once again for the Xmas period. Our latest nursery practitioner is also a concert pianist so we're hoping for big and bright things at the next event. As usual, its every Wednesday morning from 1030 at our nursery facility on the green. Tickets are, of course, free!
Looking forward to seeing you there
Cenn & the Team
Date and Time
Location
Hatching Dragons Twickenham,
2 The Green
Twickenham, Middlesex TW2 5AA