Relax with Hatha Yoga with gentle stretches and postures. Suitable for all levels and a great way to start the day.
About this event
Enjoy a restful weekend break to re-energise and refresh ourselves with gentle stretches and Hatha Yoga postures. It will awaken our senses and recharge our bodies with a mindful presence for a healthier body and mind. Start and end the session with a relaxation exercise. Suitable for all levels. Do bring your own mat , water bottle and a smile along. Dress comfortable to allow for stretching and lying down.
As I am conducting this as a community service, I hope you will also give back to the community. Donate towards a charity I am supporting.
Donate towards SUN-DAC , a day activity centre for individuals with intellectual disabilities. 100% of the proceeds goes towards SUN-DAC.
https://www.giving.sg/sun-dac/yoga_for_sun-dac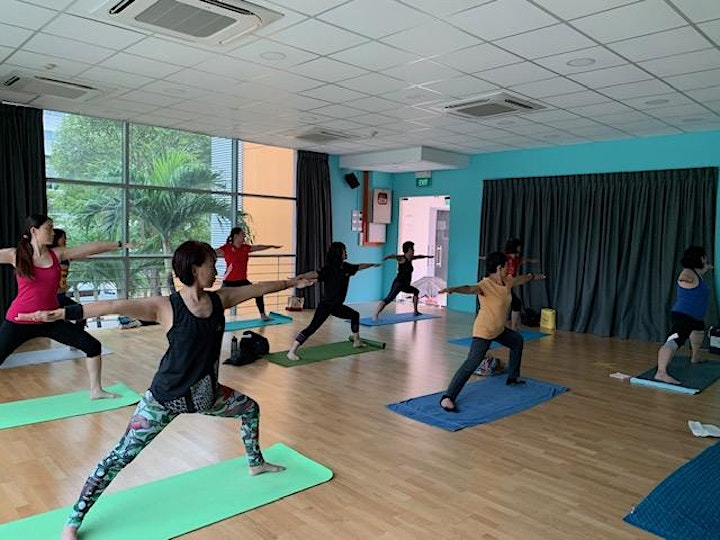 Yogis being in the present moment during Warrior 2.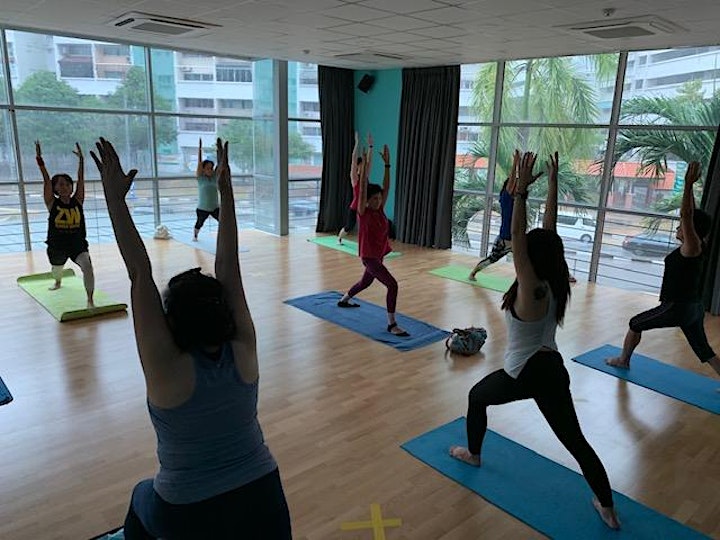 Breathing and being fully aware in Warrior 1.