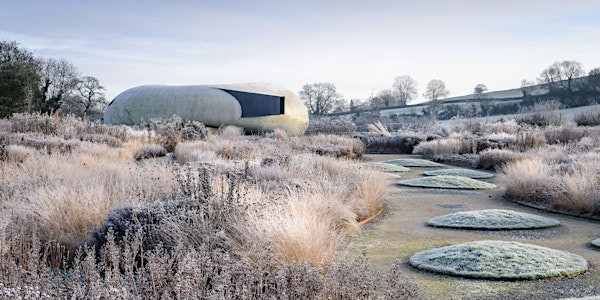 Multiple Dates
Hauser & Wirth Somerset Oudolf Field Admission: January - February
We are delighted to welcome you to the Oudolf Field at Hauser & Wirth Somerset
About this event
The Oudolf Field, our perennial meadow created by Dutch landscape designer Piet Oudolf, is open for local visitors to enjoy throughout the winter period. In line with government guidelines it is for locals to exercise with your household (or support bubble) or one other person, this should be limited to once per day, and you should not travel outside your local area.
Please book to visit the garden, opening times are Tuesday - Sunday, 11am - 4pm. We ask that you read the guidelines below prior to your visit.
Please enter and exit the garden through the garden gate (found in the corner of the car park)
Entrance to the garden is free. However, we encourage you to donate to our current charities: Black Swan Arts in Frome, Bruton Food Drop and The Balsam Centre in Wincanton, supporting their community activities in response to COVID-19 through cultural, social and health initiatives.
Roth Bar & Grill
Following recent government guidance, Roth Bar & Grill will close temporarily from December 25 2020. Please keep in touch with the Roth Bar & Grill mailing list for further updates.
Durslade Farm Shop
During your visit to the garden feel free to drop into Durslade Farm Shop, our new community farm shop celebrating the best growers, makers and farmers in Somerset and beyond. Opening times:
Tues – Thurs: 9am – 6pm
Fri: 9am – 7pm
Sat: 9am – 6pm
Sun: 10am – 4pm
GUIDELINES FOR YOUR VISIT
• Please book one ticket per person. Children aged 2 or under do not need a ticket
• Sadly, if you're more than 15 minutes late, we may not be able to guarantee you entry. Entry will be at the discretion of staff based on visitor numbers
• Please follow social distancing and government guidelines at all times
• Children must be supervised at all times by an adult
• We cannot permit dogs unless they are assistance dogs. We have a sheltered kennel in the car park where up to 4 dogs can be left at their owners' risk
• Please note there are no picnic facilities and we ask that you take all rubbish away with you
• Please note there are no toilet facilities
• Please do not touch or climb on the sculptures, or pick the flowers and plants
• CCTV and a live webcam is in operation in the garden
• Please note that we cannot take responsibility for accidents or personal injuries sustained while at Hauser & Wirth Somerset, please wear sensible footwear and behave appropriately
• Unfortunately at this time, access to the garden is not suitable for wheelchair users.
PRIVACY NOTICE: Your privacy is important to us, we will use your information to process and manage your booking. We will keep your personal data secure and only share your information with carefully selected suppliers, unless required to do so by law. Please see our Privacy Policy for more information.
Oudolf Field, Hauser & Wirth Somerset. Courtesy Piet Oudolf and Hauser & Wirth Photo: 2017, Jason Ingram
Organiser of Hauser & Wirth Somerset Oudolf Field Admission: January - February
Hauser & Wirth Somerset is a pioneering world-class gallery and multi-purpose arts centre, which acts as a destination for experiencing art, architecture and the remarkable Somerset landscape through new and innovative exhibitions of contemporary art. A landscaped garden, designed for the gallery by internationally renowned landscape architect Piet Oudolf sits behind the gallery buildings.
On-site restaurant, Roth Bar & Grill, serves seasonal, locally sourced food, and includes a site-specific bar created by Björn and Oddur Roth, the son and grandson of artist Dieter Roth. Durslade Farm Shop celebrates diverse produce from Durslade Farm as well as supporting local farmers, makers and growers in our community.
Hauser & Wirth Somerset is open with free admission to the public, six days per week, throughout the year.