About this Event
HAVE WE BEEN HERE BEFORE?
Graded Films present a brand-new Immersive installation in which audiences are invited into the Environment, a space where the past and present merge into one. What are we doing to amend yesterdays wrong doings? Graded Films hope that through this experience, audiences may develop a greater social and ethical awareness, with the end goal of preventing further struggle and disruption.
"By immersing our audiences in anapocalyptic recreation of the deconstructed world we live in, through sound, sight, vision and thought, we'll show you what's happened. It's then your choice to make a change."
To book tickets please visit https://www.gradedfilms.co.uk/historyrepeats
Graded Films in partnership with Fin Dudman photography. Freddie Hill (Above) will be leading us into the environment with his curation of set, sound and video. Fin Dudman (Below) will be taking us on a pictorial journey with portraits and a documentary style photography, perhaps spotlighting those that we never even thought about.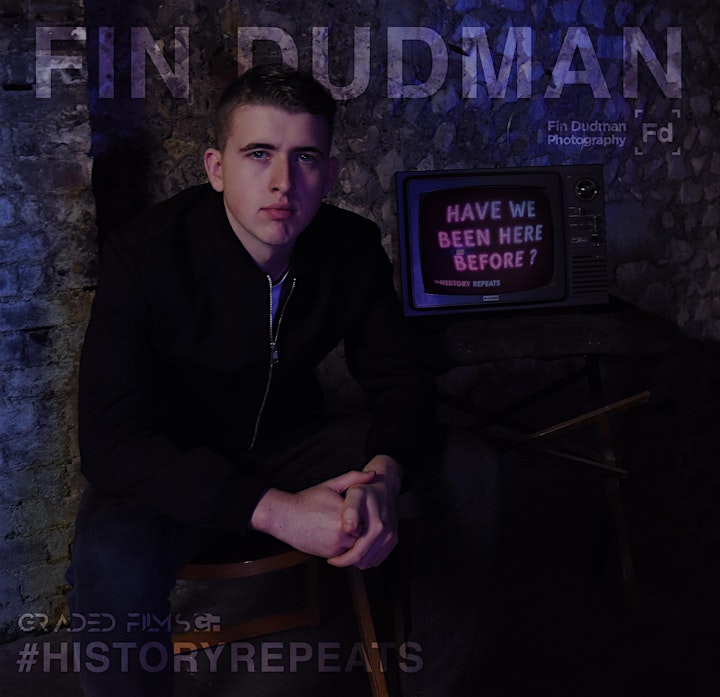 Almost every day, we hear of killings, raids, riots, bombs, wars, neglects, racism and social injustice. But isn't that what our parents and grandparents experience or participated in too? Haven't we learnt from them? From how bad history left us after these monstrosities? When will we learn?
Please note, there is no disabled access to this venue. Age Guidance 12+ or at parental discretion (scenes of war, loud sounds, dark spaces - some viewers may find this distressing) We apologise for any inconvenience.
To find out more about the project, visit the information page below:
https://www.gradedfilms.co.uk/historyrepeats