Have you got a book in you

Thursday, 22 March 2018 from 09:00 to 14:00 (GMT)
Event Details
If you have some business experience that you could share, publishing it in a book is a great way to get yourself positioned as an expert.
Or maybe you have an inspirational story about starting up in business that could inspire others.
But where do you start to actually write a book? And once you've written it, what's next?
'Get That Book Published' is a workshop in Dorchester on 22nd March that will tell you all you need to know about getting started with writing, traditional and self-publishing, and marketing. Bev Hepting from Discover Your Voice has assembled an expert panel who have many years' experience in the industry.
The speakers include
Karen Williams who is the Book Mentor at Librotas;
Alice May, a self-published author of 'The House that Sat Down' and 'Restoration';
Liz Cooke, a successfully published author of 15 novels writing as Elizabeth Cooke, Elizabeth McGregor and Holly Fox; and
"I am very excited that our speakers have agreed to come and share their knowledge and top tips because I think most people, even if they have always wanted to write a book, are quite daunted about starting." She continues: "It promises to be an information-packed day and I'm also offering a session after lunch on how to talk about your book once it's published."
I am an award-winning public speaking coach who started Discover Your Voice to help anyone who wants to become more confident about speaking up at events, webinars or conferences.
The 'Get That Book Published' event takes place at the George Albert Hotel, Wardon Hill, Evershot, Nr. Dorchester, Dorset, DT2 9PW on Thursday 22nd March. Tickets cost £97 which includes lunch and the 'Master the Art of Public Speaking' session after lunch.
To book, visit http://www.discoveryourvoicecoaching.com/get-that-book-published/
When & Where

George Albert Hotel

DT2 9PW Dorchester
United Kingdom


Thursday, 22 March 2018 from 09:00 to 14:00 (GMT)
Add to my calendar
Organiser
Bev Hepting –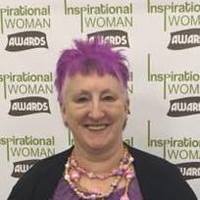 Having worked with many people to overcome nerves and fear when performing or speaking in public, I have developed a great way of working with people to ensure that they have great techniques to overcome their fears.

As well as being an NLP (Neuro Linguistic Programming) Master Practitioner, I have worked in Television and Theatre for many years, both as a professional (although not famous) and a teacher to children and adults. I took 3 years getting a degree in Media Production and found I loved working directly with people.

I have taught speech to children and adults with huge success and can help you take the nightmare out of your public speaking.

I have given talks at large global conferences and very small groups of people. I understand the need to get your message across and do it in a confident manner. I have worked with Statutory organisations and small private ones. Learn from the best and make sure your Public Speaking does not keep you awake at night.