Description
This workshop is hosted by the D2N2 Growth Hub in partnership with PR Consultant Louise Third MBE and the Derby Telegraph. The workshop is part-funded by the European Regional Development Fund.

Join Louise Third, a highly experienced and respected public relations and communications consultant, and Steve Hall, Editor-in-Chief, Reach plc East Midlands region for this fast-paced, practical and interactive introduction to working with the media.
Learn how to identify news through the eyes of a journalist, master the art of composing a press release and then how best to flag up your own story by being able to tackle those all-important calls to the press or broadcast stations. Learning from each other, and drawing from the expertise of the workshop facilitators, adds to the dynamism of this event.
"Inside every small business is a news story bursting to get out", says Louise Third, communications consultant and author of 'PR on a Beermat'. "We've designed this workshop to encourage the telling of these stories to our media colleagues. It makes sense for entrepreneurs to learn PR skills at an early stage, so they can grab maximum attention for their business without spending a fortune. Of course, determination is required to master the right approach, but it is an effort that really does pay-off."
Who Should Attend?
This workshop is aimed at owners and Directors of SMEs, communications and marketing personnel who wish to learn how the news media works and why it's worth finding out. The event is open to small to medium sized enterprises located in D2N2 (Derby, Derbyshire, Nottingham and Nottinghamshire).


About the speakers
Louise Third MBE, Communications Consultant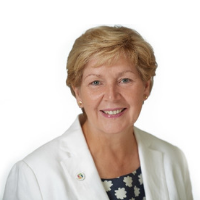 Louise is a highly experienced and respected public relations and communications consultant whose interest in enabling business growth has taken her though a career as a business adviser, project consultant, government policy adviser, mentor, and PR expert. Her speechwriting provides clients with the ideas she feels they ought to have, and she is on a mission to rid the nation of woeful presentations.
She developed the 'Have You Got News for Us?' interactive workshop for SME owners and directors with a colleague at the Daily Express, knowing that it might do her out of a job. It hasn't, but the capacity for start-up and growing businesses to work directly with the media has probably improved.
Louise gives most her time away now – not advisable if you are just starting-out. She is Chair of the fundraising campaign for the NTU John van Geest Cancer Research Centre, Chair of Nottingham Speakers' Corner, and a member of the Speakers' Corner Trust Advisory Panel.
Her epitaph would read: 'Here lies a woman who thought she could change the world, but now knows differently!'
In 2016, she was appointed MBE for services to enterprise and charity.
Steve Hall, Editor-in-Chief, Derby Telegraph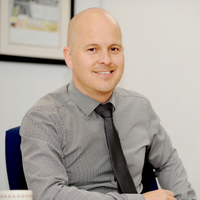 Steve Hall is Editor-in-Chief of Reach Plc's newspapers and websites in the East Midlands, including the Derby Telegraph, Nottingham Post, Leicester Mercury and Burton Mail.
He began his career in regional media 36 years ago and, before taking up his current role, held a number of other senior management positions, including Editor of the Express & Echo, Exeter, Editor of the Derby Telegraph and Managing Director of Local World's businesses in Derbyshire and East Staffordshire.
Titles run by Steve have twice been named UK Regional Newspaper of the Year and Steve himself was named UK Editor of the Year in 2012.
Steve is a director of Marketing Derby, Vice Chair of Trustees for Derby County Community Trust, a member of Derby Renaissance Board and an industry advisor to the Centre for Broadcasting And Journalism at Nottingham Trent University.
Away from work, Steve is married and has two children.
ERDF
This seminar is part-funded via the European Regional Development Fund, therefore we are required to evidence that you are a small to medium enterprise.
There will be a couple of forms that will need to be completed either prior to the event or on the day and these will be sent to you once you have registered. One form is to ensure you are a small to medium enterprise, the second is to capture any business support you have received over the last 3 years to ensure you haven't exceeded €200,000. If you have previously completed these forms at a Growth Hub event you will not have to complete another set.