Description
Come along to this monthly discussion event where Workers' Educational Association (WEA) tutor Mark Krantz will facilitate an open conversation about the talking point of the month. This is your opportunity to speak up or sit back and listen.
The topic of each discussion will be announced on PHM's website in advance of the event.
Suitable for 16+
Treat yourself to 10% off in The Left Bank cafe bar and 10% off in the museum shop when you attend an event at PHM
Join us this month to kick start the International Week for Democratic Innovation at a discussion on how to innovate democracy and whether or not the voting age should be lowered to 16.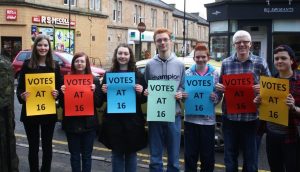 This event is free at the point of booking but we ask attendees to make a cash donation at the event if they are able to do so. PHM's public programme relies on your donations
We have purposefully released more tickets than the capacity of the event to account for people who book in advance but cannot attend on the day. Please note that booking a ticket for this event does not guarantee entry. We recommend arriving early to avoid disappointment
Please contact the museum as soon as possible if you wish to cancel your booking so your place can be given to another visitor
For further information please contact the museum on 0161 838 9190 or email events@phm.org.uk